Be Filled with the Fire of the Holy Spirit by Evangelist REINHARD BONNKE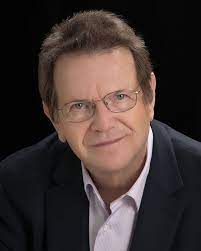 Jesus taught His disciples of the importance of receiving the Holy Spirit, as through the Holy Spirit we would be His witnesses from our Jerusalem (home base) to the ends of the earth. In other words, nothing can restrict those who are filled with the fire of the Holy Spirit! A witness is one that has first-hand evidence of the One they are witnessing about.
True Christians have a personal relationship with the Living Christ of God, the One Who personally baptizes with the Holy Spirit and with fire! Out of that day-to-day relationship we have something very definite to witness about to others. The fact is that if non-Christians do not see evidence of Jesus alive in us, they will not know of His love for them.
Tab below to download Be Filled with the Fire of the Holy Spirit by Evangelist REINHARD BONNKE MP3 (21mb)