Holy Spirit of the Lord by Evangelist REINHARD BONNKE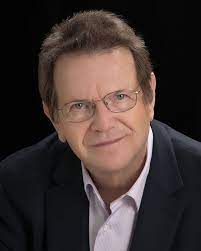 The Holy Spirit does not need us for anything. There is not one single thing that it wants any of us to do for itself. It does not pick someone out of the blue and start pushing them around for its own purpose; just never does this happen. Here is how it works with those who have opened themselves up to it. The Holy Spirit is the facilitator of the souls' innermost desires, that is, what the soul deepest down inside of itself, it sometimes consciously but usually subconsciously feels it needs to do and learn in this life.
The Holy Spirit is so powerful that it can and sometimes will tear down the world around those open to it, put or allow that soul to go into terrible circumstances to put that soul where it needs to be and learn what it is that the soul needs to learn in life.
Tab below to Download Holy Spirit of the Lord by Evangelist REINHARD BONNKE MP3 (27mb)