Excellency of Wisdom by Bishop David Oyedepo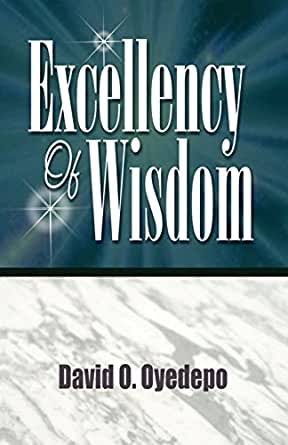 Since creation, the wisdom of God has always been visited upon the earth through human vessels. The Bible is rich in examples of feats of exploits and conquests through the manifestation of the wisdom of God by such vessels.
Each time these human vessels operated on the wisdom of God, there was always a lifting, a shooting up, and a rising to glory. Every shooting up into prominence of God's people has always been on the platform of wisdom.
Size: 293kb