If You Need Healing Do These Things by Oral Roberts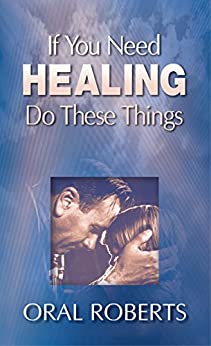 Can God heal? Will He heal me? If You Need Healing, Someone who knows what it is like to lose all hope and to walk the very steps you may be walking right now, If You Need Healing, Do These Things is a down-to-earth, practical "handbook" on how to get into position to receive whatever miracle you need from God.
This Book Will Reveal To You, The power of faith over spiritual, mental and physical illnesses, How you can use your faith to achieve peace and happiness, The 7 rules of faith that bring you what you want, How to turn your faith loose, How to enter a Healing Line, How to overcome fear and frustration, How to write your own ticket with God.
Size: 2.1mb