Make Today Count by John Maxwell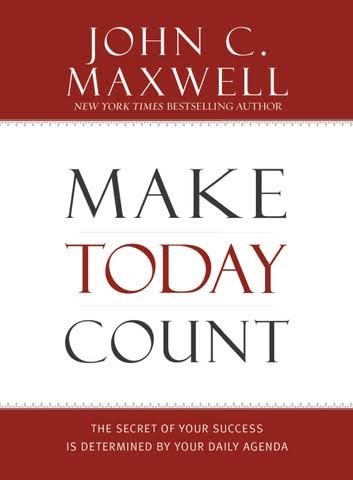 How would you describe your life? Are you achieving what you desire? Are you accomplishing the things that are important to you? Do you consider yourself a success? How do your prospects look for the future?
You can make every day of your life a masterpiece. Isn't that idea appealing? The question is, How? What does it take? I believe there are two ingredients necessary to make every day a masterpiece: decisions and discipline.
Size: 579kb