Right and Wrong Thinking by Kenneth E Hagin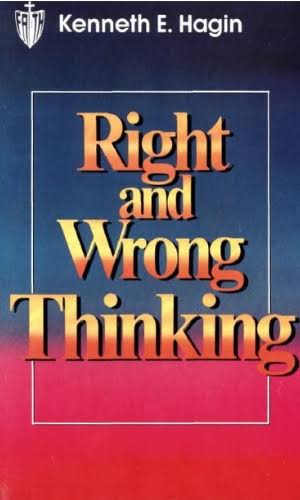 What we believe is a result of our thinking. If we think wrong, we will believe wrong.
If our believing is wrong, our confession will be wrong. In other words, what we say will be wrong. It all hinges on our thinking!
But the Word of God has been given to us to straighten out our thinking!
Size: 601kb