Success Buttons by Bishop David Oyedepo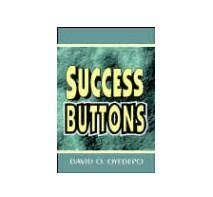 You are destined for success. God has made a Master Plan of success for you in all aspects of life. It is His divine will for you to be successful in life. He is absolutely interested in the ultimate realization of your success.
It is sad, however, that most Christians have not come to the knowledge of this truth. They see themselves as never-do-wells; good-for-nothings, and people who would understand it better in heaven, someday.
Determine from this point to be open to the Holy Spirit to teach you throughthe truth revealed in this book
Size: 211kb