The Gate of Your Life by Dr Dk Olukoya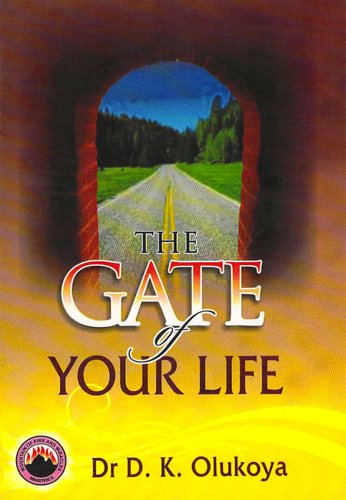 A gate is a very important part of a building or house. A gate is for security and protection. In the Bible, the gate was a focal point of power. Business was conducted at the gate. There are physical gates and there are spiritual gates. There are visible and invisible gates. A gate is a point of access. A gate is an opening in a wall or fence. It is an opening in a city or house. And normally it is built with defensive structures. It is a means of entrance or exit. It is an area of departure or arrival.
A gate is a door or any mechanism for controlling passage. Just as physical gates and spiritual gates have their own important values, there are gates that lead to the city of a person's life. These truths are sometimes not clear to us. But the truth is clear to the children of darkness. Everyone has what is known as human gates through which the enemy can go in or come out.
Size: 331kb