The Problem of Pain by CS Lewis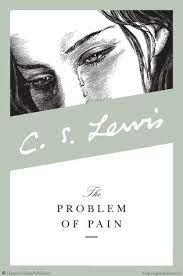 If God were good, He would wish to make His creatures perfectly happy, and if God were almighty He would be able to do what He wished. But the creatures are not happy. Therefore God lacks either goodness, or power, or both.' This is the problem of pain, in its simplest form. The possibility of answering it depends on showing that the terms 'good' and 'almighty', and perhaps also the term 'happy', are equivocal: for it must be admitted from the outset that if the popular meanings attached to these words are the best, or the only possible, meanings, then the argument is unanswerable.
And we are told in Scripture that 'with God all things are possible'. It is common enough, in argument with an unbeliever, to be told that God, if He existed and were good, would do this or that; and then, if we point out that the proposed action is impossible, to be met with the retort 'But I thought God was supposed to be able to do anything'. This raises the whole question of impossibility.
Size: 1.26mb