The Uncommon Minister Volume 1 by Mike Murdock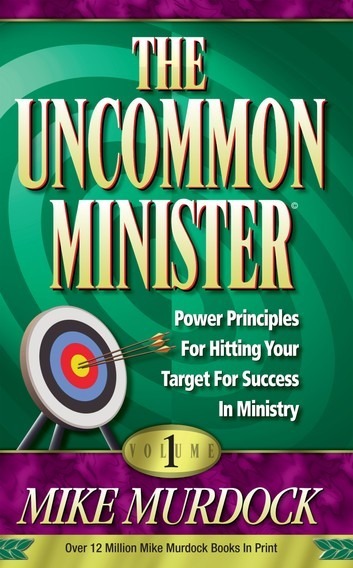 Ministers are as different from each other as lawyers, fathers and salesmen. Personalities differ. Goals are different. Their training is different. Their knowledge levels are different. Their pain is even different. Doctors often cooperate for a mutual cause. Lawyers often cooperate for a single benefit. Farmers will link tractors to send a message to America. Yet, ministers rarely cooperate together for a common cause. It is among the greatest tragedies on earth that men who see the greatness of God rarely see the greatness in each other. Doctors are thrilled over the discoveries of another doctor. Actors will even hold annual celebration events to express recognition of the uniqueness of each.
Meanwhile, ministers of the gospel challenge, argue, stain and even publicly sneer at the discoveries, revelations or goals of another. Still, the heavenly Father Who has called us, anointed us and empowered us to heal our broken generation insists we "love one another." Jesus said it clearly. "A new commandment I give unto you, That ye love one another; as I have loved you, that ye also love one another. By this shall all men know that ye are My disciples, if ye have love one to another.
Size: 756kb