The Women Question by Kenneth E Hagin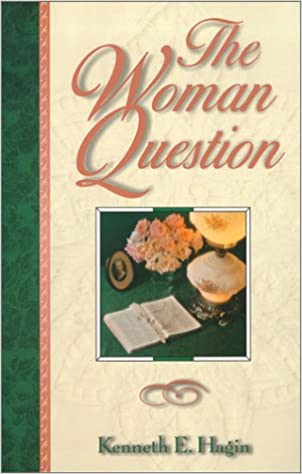 Nowhere are women given more freedom to speak, teach, pray, shout, and hold responsible positions than in Pentecostal churches. Rev. Hagin deals explicitly with these and other perplexing issues. showing what the Scriptures say, Let your women keep silence in the churches: for it is not permitted unto them to speak; but they are commanded to be under obedience, as also saith the law. And if they will learn anything, let them ask their husbands at home: for it is a shame for women to speak in the church. What? Came the word of God out from you? Or came it unto you only?.
These words from the epistles of Paul have been a source of perplexity to lovers of the Word of God — in particular to that great and growing company of women who feel a fire burning in their souls which they cannot smother, and who know the hand of God has been laid upon them for service. In whole Christian denominations, women have been forbidden to teach, preach, or even to testify or offer audible prayer in church, based on these Scriptures. Many conservative denominations allow the women to take only a small role.
Size: 356kb