Understanding the Purpose and Power of Prayer by Dr Myles Munroe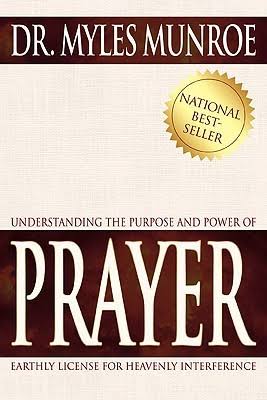 What is the purpose of prayer? Do you know that the Jews do pray, Muslims do pray, Hindus do pray, Buddhists do pray, pagans do pray, heathens do pray, Christians do pray, everyone does pray. But few are sure it works, and even less believes it is necessary. Therefore if a purpose of a thing is not know abuse will be inevitable.
Understanding makes you outstanding. For better understanding of the purpose and power of prayer why not DOWNLOAD this book for you to be outstanding.
Size: 996kb