Victory in Jesus by Kathryn Kuhlman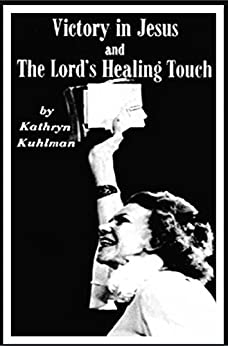 Prayer is the greatest power God has given to you and me. There is no greater power that God has given to any human being than the power of prayer; but there can be no real praying and you cannot know how to pray until first of all you realize that wonderful relationship that you have with God the Father, Jesus Christ the Son, and the Holy Spirit.
As Kathryn searched the Scriptures about divine healing, she made a life-changing discovery. She read that healing was provided for the believer at the same time as salvation, and it was at this time, that she began to better understand the believer's relationship with the Holy Spirit.
The world called me a fool for having given my entire life to one whom I've never seen. I know exactly what I'm going to say when I stand in His presence. When I look upon that wonderful face of Jesus, I'll have just one thing to say: "I tried." I gave of myself the best I knew how. My redemption will have been perfected when I stand and see Him who made it all possible.
Size: 372kb