Wisdom from Myles Munroe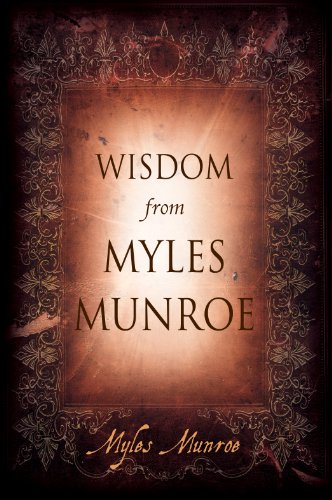 With the Wisdom of Solomon, Myles Munroe shares 40 wise and personal insights to refresh and empower you to tackle life's challenges. This interactive devotional journal immerses you into a world where God's power infuses you with wisdom that you never thought possible. How much better to get wisdom than gold! And to get understanding is to be chosen rather than silver.
You can solve problems, turn situations around, and claim victory after learning how to apply the wisdom that God has shared with Myles Munroe. Life on planet Earth can be very complex. Dr. Myles Munroe believes that complexity can be made into simplified principles and that wisdom is the application of these timeless principles.
Size: 1mb