Watchman Nee PDF Books Download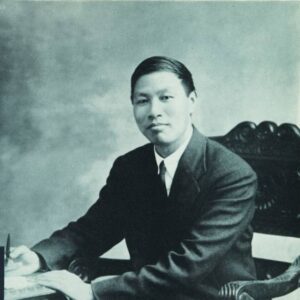 This page contains pdf ebooks by Watchman Nee that you can easily download and read to improve your life.
How to Download Watchman Nee ebooks:
The download is very simple and easy. All you need to do is to click on any of the below titles. The download will start in less than 2 seconds.
Please don't forget to share this post on your facebook/whatsapp right now so that other people can download these life-transforming books.
---
Watchman Nee was born on the 4th of November, 1903. His father, 'Ni Weng-hsiu' was a well respected officer in imperial custom service in China. He schooled at the Church missionary society vernacular middle school in Fuzhou, Fujian province in 1916. He was a consistent top scorer in his
class. Watchman Nee got born again on the 28th of April, 1920.
He started ministry by speaking to his classmates concerning his salvation experience, thereby leading them to Christ.
Watchman Nee was a great man, but the truth is that, he suffered so many persecutions due to his faithfulness in Christ Jesus. But he was always willing to pay the price, no matter the cost. Nee was known for building local churches, organizing youth trainings and also writing in China.
In Shangai, March 1952, he was arrested and falsely judged for the sake of the Gospel. He was sentenced to 15 years imprisonment in 1956. He died in confinement on the 30th of May, 1972.
---
Wait, Before you go…!
Here are some other books available for you:
---
DISCLAIMER!!!
We do not claim ownership of any of the files on our website. They remain the properties of the original content creators. We only upload them for the Edification of the listeners.
Please, if we have infringed on your copyright or someone you represent, and You want your media files removed from our database, send a mail to "admin@naijasermons.com.ng" right away, we will remove them all in less than 2 hours. Thanks for your understanding sir/ma. To read more about our Content Removal Policy, CLICK HERE.