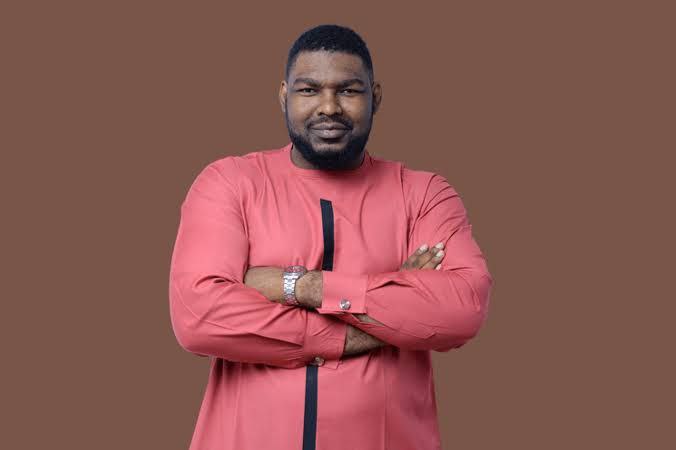 Are you willing to download Prophet Emmanuel Okeke Messages on your mobile phone or personal computer? We have lots of sermons by the minister of God. The title and file size of each audio mp3 are specified below. Click on any of the below title and the download will start immediately:
Biography of Prophet Emmanuel Okeke 
Chukwuemeka Emmanuel Okeke is from NIBO, a remote town in Anambra State, Nigeria. From Chief Raphael N. Okeke's family. He has three brothers in total. He's had a hunger for things of God since he was a child. He loves men of God and enjoys watching men of God prophesy. For some reason, he understood something in him was related to God's service.
Emmanuel Emeka Okeke is a young man called to the Prophetic Office and blessed with the gift of healing, word of knowledge, word of wisdom, gift of prophecy, and with the teaching grace
At the age of 18, Prophet Emmanuel Okeke became aware of God's calling on his life after reading a book written by Benny Hinn (Welcome Holy Spirit and Good Morning Holy Spirit). Given the absence of direction and instructors of God's word around him, he ventured into the Entertainment Industry by creating a social dating network called FRIENDITE, which prompted him to pursue COMPUTER SCIENCE and enter the social media sector.
In just a few months, his firm, FRIENDITE GLOBAL LIMITED, grew dramatically and was crowned Nigeria's largest dating site, with over 60,000 subscribers. Despite this, he subsequently shut down the site after 5 years to heed God's call on his life in 2017.
Although he perceived something unique about his life, he never understood until he gave his life to Christ in 2017 and heed to God's call. His mother admired the idea that someone had taken such a significant step to serve God, but his father did not; to him, it was a waste of time; he held the belief that pastors are impoverished and beggars. His father wanted him to head the family firm, and didn't understand why Emmanuel chose God instead of money.
His mother's death in 2018 rather than discouraging him from the meaning and purpose of life made him discover his purpose and calling in God since it was one of the things his mother would always encourage him to do, and so God's servant prophet Emmanuel saw himself as a vessel of honour, first to his family who has been challenged in some ways over the years and then to those who are around him and as much as those who are seeking to be helped by his ministry.
Prophet Emmanuel Okeke got married to Evangelist Benita Emmanuel-Okeke in 2019 and the family has been a source of inspiration and motivation for other families.
During a three-hour prayer session in 2021, through several prayers and interceptions unto God, the Lord granted his servant a vision of Life of Christ finding expression in a Man and the Lord called it WATCHTOWER, initially the ministry was known as Chukwuemeka Emmanuel Okeke Ministry. Prophet Emmanuel Okeke began as an Evangelist before the Lord revealed to him that He had called him to be a Prophet rather than an Evangelist.
Prophet Emmanuel Okeke under the covering of Evangelist Godspower Anaso has been greatly imparted by God and also by several outstanding God's servants, including, Rev. Dr. Uma Ukpai, Apostle Tochuwku Okonkwo, Evangelist Ikechukwu Peter Nnajiofor, Apostle Joshua Selman, and Apostle Arome Osayi, to name a few.
Authors whose publications have had the most influence on his life include Brother Kenneth E. Hagins, Teacher Derek Prince, Pastor Benny Hinn, and others.
Over the years, the impactful ministry of God's servants has touched many lives and through God's word and prayers, evidence of God's goodness has been seen in many families and people have come to find their purpose of living.
Media Contact
Company Name: WatchTower Prayer Network
Contact Person: Prophet Emmanuel Okeke
Email: prophetemmanuelokeke@gmail.com
Country: Nigeria
Website: www.watchtowerprayernetwork.org