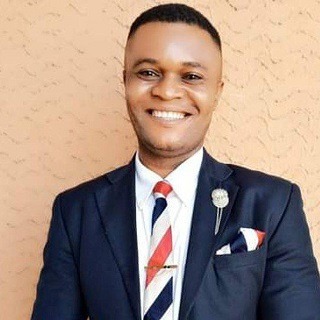 Pastor Pureheart Ifediora is a native of Nteje in Oyi LGA, Anambra State. He is the first Son of Rev Aloy Ifediora Nwoye who serves under Grace of God mission. PST Pureheart is married and is blessed with two kids. He is a young man that has a hunger for the things of God. He's currently coordinating people on various social media platforms:-
WhatsApp- Jesus' Nation Int'l, Facebook- Authority TV and Prayer Hub, on YouTube– Prayer Hub and Telegram- Prayer Hub. Tiktok and likee @PST Pureheart.
There have been so many testimonies under his ministry to the Glory of God. Souls have been won, youths give their lives to Christ through social media platforms and revival meetings across Nigeria. Lives have been touched through his live streamings.
Pastor Pureheart is a graduate and was a personal assistant to a Senator before God asked him to leave the job and join the vineyard of God which he obeyed. God has been faithful in His calling upon Pastor Pureheart life.
Are you willing to download Pastor Pureheart Messages on your mobile phone or personal computer? We have lots of sermons by the minister of God. The title and file size of each audio mp3 is specified below. Click on any of the below titles and the download will start immediately: