Download All SHILOH 2020 Messages and Audio Sermon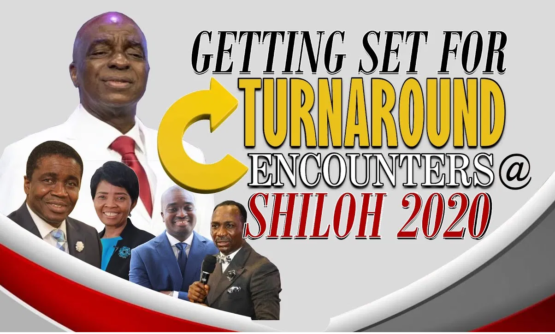 Shiloh is an annual convention hosted by the Living Faith Church worldwide. It started over 22 years ago, by Bishop David Oyedepo.
It is a gathering of millions, devout Christians from the Living Faith Church, and other denominations at
Ota, Caanan Land.
The Event holds every December annually and this year's edition is slated for 7th-11th of December with the theme: Turn Around Encounters.
We are glad to inform you that you can download all the messages, audio sermons and worship songs delivered at the programme right here on this page.
All you need do is to click on any of the below titles, the download will start in less than 2 seconds.
Don't forget to share this page for others too to be able to download these soul-enriching teachings.
Sermons from SHILOH 2020

Day 1
Day 2
Day 3
Day 4
Day 5 and 6

[Download All Bishop David Oyedepo Messages Here]
Songs from SHILOH 2020