Download All SHILOH 2022 Messages and Audio Sermon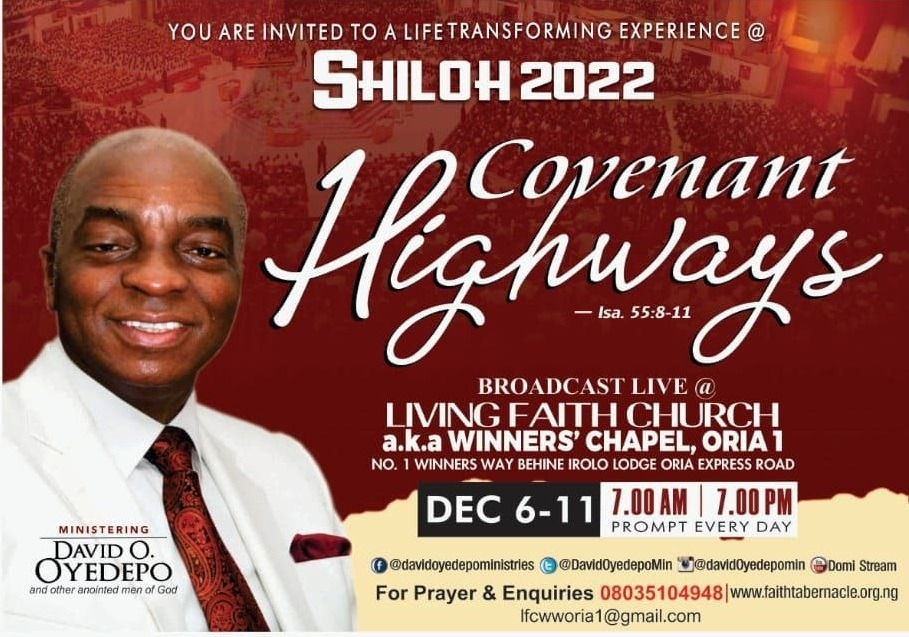 Find below SHILOH 2022 messages, a programme hosted by Living Faith Church Worldwide in Ogun State, Nigeria. The founder of the ministry is Bishop David Oyedepo, an itinerant teacher of the word.
The theme for SHILOH 2022 is "Covenant Highways", and was held Tuesday 6th December to 11th December, 2022. Click here to get livestream updates from the programme.
Day 1 (Tuesday)
Day 2 (Wednesday)
Day 3 (Thursday)
Day 4 (Friday)
Day 5 (Saturday)