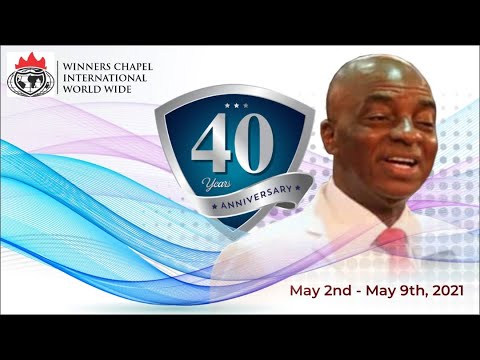 Would you like to download and listen to all the messages & audio sermons preached at the just-concluded Winners 40th Anniversary?
CONGRATS, You are on the right page!!!
This page contains all the teachings from the week-long programme, including messages by the Founder, Bishop David Oyedepo, Pastor Kenneth Copeland, Bishop Thomas Aremu, Pastor E.A Adeboye & many other anonted men of God that ministered that there live.
To download the messages, scroll down and click on the title of the sermon you'd like to download. The download will begin before 2 seconds.
These are the messages:
(Don't forget to share right away so other people can gain access to these powerful messages too!)