AN APPROVED MINISTER OF GOD By Bro Gbile Akanni mp3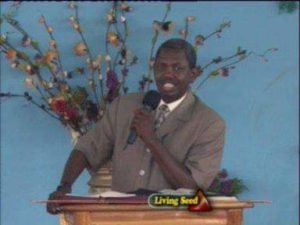 God's processing of a man that He wants to approve. This processing is not one event, this means it is a continuous process, God never stops working on a man He wants to use. Every man God is using the more He uses him, the more He works on him.
The secret of fresh anointing is that there is a fresh working of God in a man's life. There is no gun that you use that you don't load again.
So, for a man to continue to win God's approval, he is a man of God's altar of fire. In the process of being approved of God,there will be a beginning of it, but there is a continuous aspect to it and for a man's ministry to remain fresh, so that it doesn't become stale. The secret to receiving God's approval is simply to cr… You really need to listen to this powerful teaching!
Click on the below button to download the full sermon now [16mb]:
Click here to DOWNLOAD ALL Bro Gbile Akanni messages at once