Apostle AROME Osayi 2022 Messages Download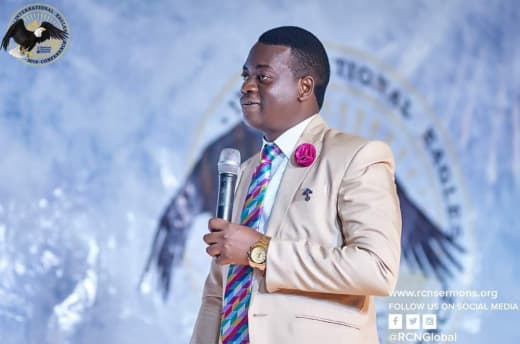 Do you want to download Apostle Arome Osayi 2022 messages & Audio sermons MP3?
Everything you need is on this page, from January to December!
Just click on any of the below titles. The download will start in less than 1 seconds.
February to April 2022 Messages
May 2022 Messages
June 2022 Messages 
July 2022 Messages
December 2022 messages 
January 2023 Messages
February 2023 Messages 
March 2023 Messages 
April 2023 Messages
Read This! 
HOW TO TEST WHAT YOU HEAR IN THE SPIRIT || APOSTLE AROME OSAYI
Because in most of the summons that the lord has called me, he showed me the future, so i've seen today before today. Yes, what I came here to do is to act. What I saw according to the act in five minutes time, an angel will come in according to the act because we rehearse it In the closet. Then when we come to the open, we just say act it and then you say: i'm a powerful man of god.
Meanwhile, i'm not even the best, maybe the best is sitting here. You have the potential to even have a more intimate relationship with jesus, because he that's one of the things he gives. You will never know how intimate you are meant to be until you begin to explore God and that's why.
I know that a preacher that is known all around the world is not special. The person that is special is the holy ghost and I came to teach you about him. If you explore the things i'm talking about, maybe i'll be forgotten, and that will be in god's interest.
Let christ increase in your life and let the preacher diminish the work of the preacher is that the Work of a best man he facilitates the meeting of the bride and the bridegroom. That's the role of a preacher. You should lose your members to jesus.
That's the idea lose them, you facilitate it, you create an atmosphere and then you administer oversight to ensure that they don't enlope with a stranger.
May the lord give you understand: before him and cast your crown day after day acknowledging the fact that he's you see he has come now: ! Now listen! There's a woman here! I think I hope you don't mind if I step down, so we have a practical session now. If what i'm saying is true, God will prove it . So what song is that ?
That's what I had the engine says: ! Oh , now listen anytime. You hear something in the spirit and you're, not sure of it. Just think. If it's on your head, it will fizzle out . Just so what I did. I tested what I had . Yes, like I said there is a woman, this woman is called to be a carrier of the presence of god. It's a calling. I have that calling so I know it's called You can bring the presence of god to a place.
God gave you the skills required to bring the presence of god to a location. This woman may not even know that she has that calling. But what I see in the spirit is that the angels of the lord they are going to clothe her with the garment. In a short while, okay should be don't, be creative, read this reading, , all right so the hand of god will come upon this woman because she is to be released fully into the dimension of ministry.
This impartation will mark you for education. The holy spirit will begin to visit you And educate you more about what it means to be a carrier of the presence of god in a few minutes in a few minutes, a few minutes the hand of god will rest upon this woman that i'm talking about And it will rest so powerful rest, so strong, the hand of god is upon another woman. Another woman .