Apostle Joshua Selman 2022 Chants, Songs & Live Performance MP3 Download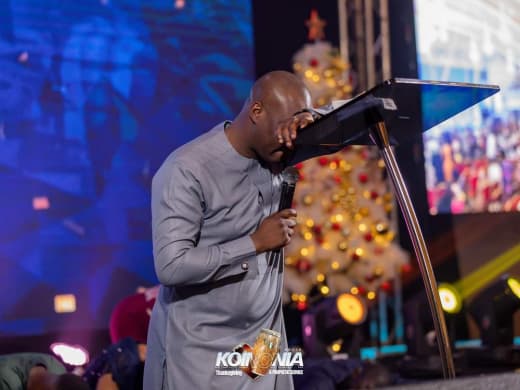 Do you want to download latest Apostle Joshua Selman 2022 Chants, Songs & Live Performance MP3?
Everything you need is on this page, from January to December!
Just click on any of the below titles. The download will start in less than 1 seconds.
Biography of Apostle Joshua Selman
Apostle Joshua Selman Nimmak is a renowned Nigerian televangelist. He is the founder of Eternity Network International, which holds a weekly program called Koinonia in Kaduna state and also in Abuja state, Nigeria.
He was born on the 25th of June, 1980 in Jos, Plateau state, Nigeria. He was raised from a good christian home. His grandfather was the president of Church of Christ in Nigeria (COCIN).
Joshua Selman obtained a degree in Chemical Engineering from Ahmadu Bello University, Zaria, Kaduna state, Nigeria. As a young boy, he has always had this habit of separating himself from what other children would be doing until he began to understand it was the Spirit of God drawing him. He gave his life to Christ in a Sunday school session. He has had series of visions and done quite a number of miracles those times before he and his friends who were doing the work splitted. And in December 2002, he had a very strange encounter that led him back to Christ and he rededicated his life.
Joshua Selman started his ministry as a preacher in campus congregations together with some of his friends. They've hosted several crusades where miracles were performed, souls were won, and illumination came across to men who listened to him.
In 2011, Koinonia started, a nondenominational weekly programme where different people come to listen to God's word, pray and fellowship with Jesus. The programme kicked off in Zaria, Kaduna state, but the headquarters was moved to Abuja in 2021, and the service holds at Chida events centre every sunday.
Joshua Selman is many times invited to different churches in different states in Nigeria and beyond to share the word of God, and his teachings have imparted the lives of many especially the youths.
As at the time this article was written, Joshua Selman is not married yet.