Apostle Joshua Selman Quotes
This page contains 200+ Apostle Joshua Selman quotes – on Prayer, Spiritual growth, marriage, revival, success – that will surely reframe your life and your spiritual life. See them below…
Note: Don't forget that you can now download all the messages preached by Apostle Joshua  Selman so far. All you need do is to click on THIS LINK.
Spiritual Quotes by Apostle Joshua Selman
Find the quotes below:
The greatest gift God gave you aside from His son and the Holy Spirit is the gift of time.
God will never trust you with people if you have not been touched by the feelings of their infirmities.
Men are like candles that can shine bright now and off the next moment.
Some Believers are always cheated because they don't understand the systems of the kingdom
Satan uses the content of your environmental conditioning as a platform to limit you from knowing God.
Silence has a voice, it speaks!
Kingdom advancement doesn't just happen through evangelism alone, but also through influence.
There is nothing as tragic as a man who lives on the surface of the earth without knowing the reason why he was born.
Passion brings obsession. When you go into the place that has oil of purpose, you will fit in perfectly.
Don't sympathize with people too much to rob them of having a track record!
If you don't have a story, you are not great, because great men are defined by their stories.
In this Kingdom, who likes you matters.
The pain obtained from the place of failure will preserve you when you are successful.
If we are honest, the pressures of life can change our perception that we would have to ask God for forgiveness .
The knowledge of God is what strengthens your conviction about operating in the kingdom.
Let's kill the spirit of complacency. The arrival mentality that beguiles people and makes them not to last. There must be a perpetual hunger as though you're just starting.
The price it takes to be fake is the same price it takes to be real!
You're not safe until everything around you grows with you. You don't grow alone!
Intimacy with God is a product of time spent in His Presence.
The only entity capable of making men know God is the Holy Spirit.
A worshipper is not a musician or a singer. He is someone who understands the dynamics of hosting God.
The infinite wisdom of God is engaged by praying in the Spirit.
The Spirit life requires that your desires, appetites and ambitions come under the submission of God's Will.
Believers are called to be demonstrators of the reality of God.
All relationships should have clearly defined expectations of behave and contributions.
The primary purpose of authority is for service
When you see people doing extraordinary exploits don't say they are lucky, its because they believed.
Enlightenment prepares your mind to cooperate with the anointing but its empowerment is the factor for result.
Satan uses the content of your environmental conditioning as a platform to limit you from knowing God
If you don't come to a point where you exalt the word of God above your life, you will back slide and run away from God.
When it has to do with following God, creativity is not required, obedience is required
Before you start praying and claiming fame, please die. It is the safest way to be alive
Beyond every anointing you see today is not just about prayer life. Death is a covenant
It takes more than sincerity to be effective in ministry. You must have correct understanding
The realm of the spirit is higher than intellect, but it needs intellect as a ladder to climb
Understanding describes God's formula for obtaining things
Your message must be spiritually accurate and life applicable as a man of God
Spiritual empowerment is another key to efficiency in ministry
If you only stop at intellect, you will only raise educated people, and not spiritual people
Until your motive is to exalt Him, you are not yet in ministry
Giving with a willing heart is what brings harvest to whatever you give
Sincerely, fame can kill. Success on its own is already loud, so if you are loud as a person, you are about to die
God is a God of patterns, you don't choose how to serve Him
Desire sponsors pursuit and pursuit grants access to whatever you desire.
When you achieve your desired result, it signifies an accurate application of Kingdom Principles.
Action is the bridge between problems and testimonies.
into the village. He spent two years among them. Many believed in Christ.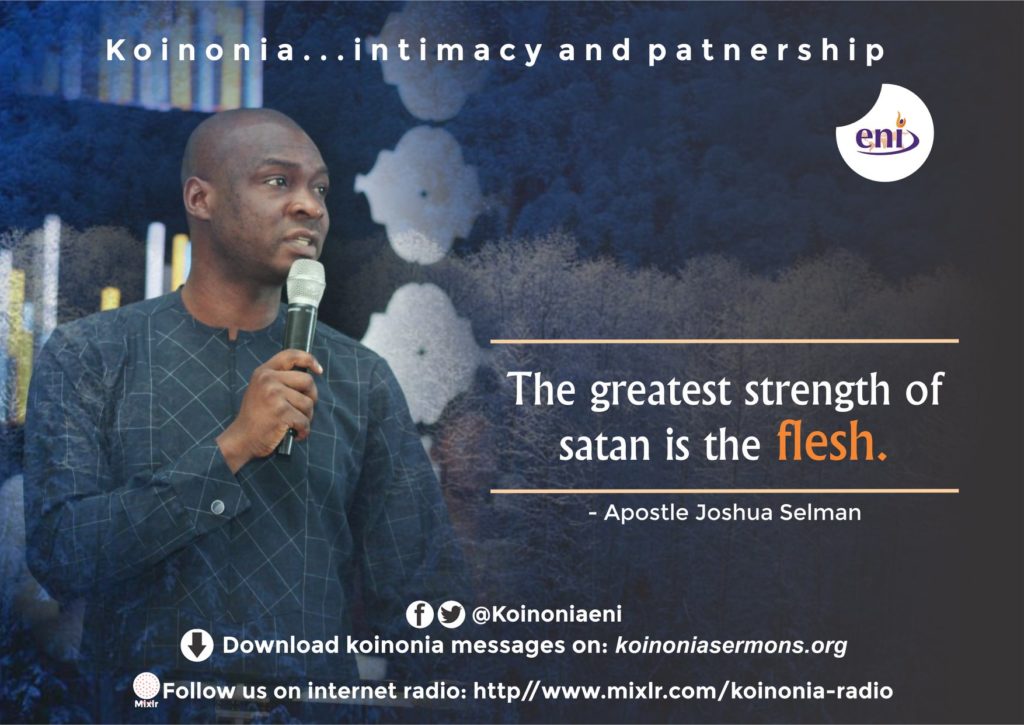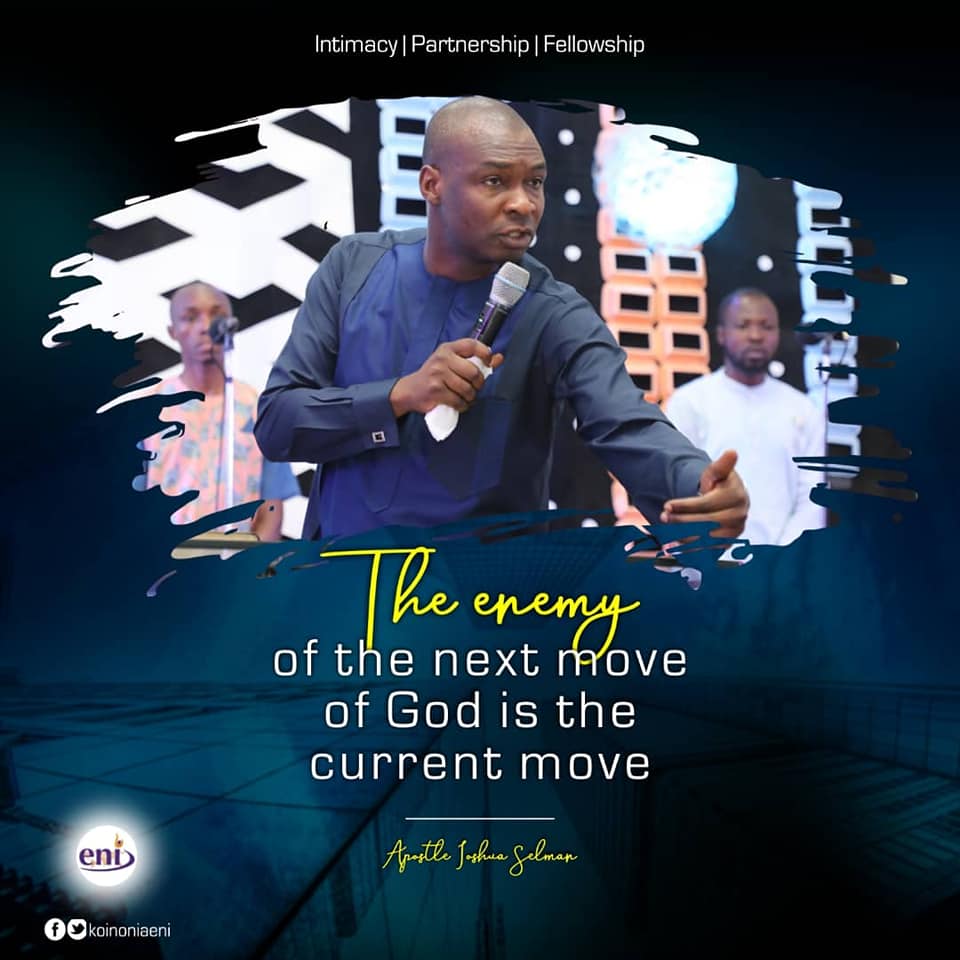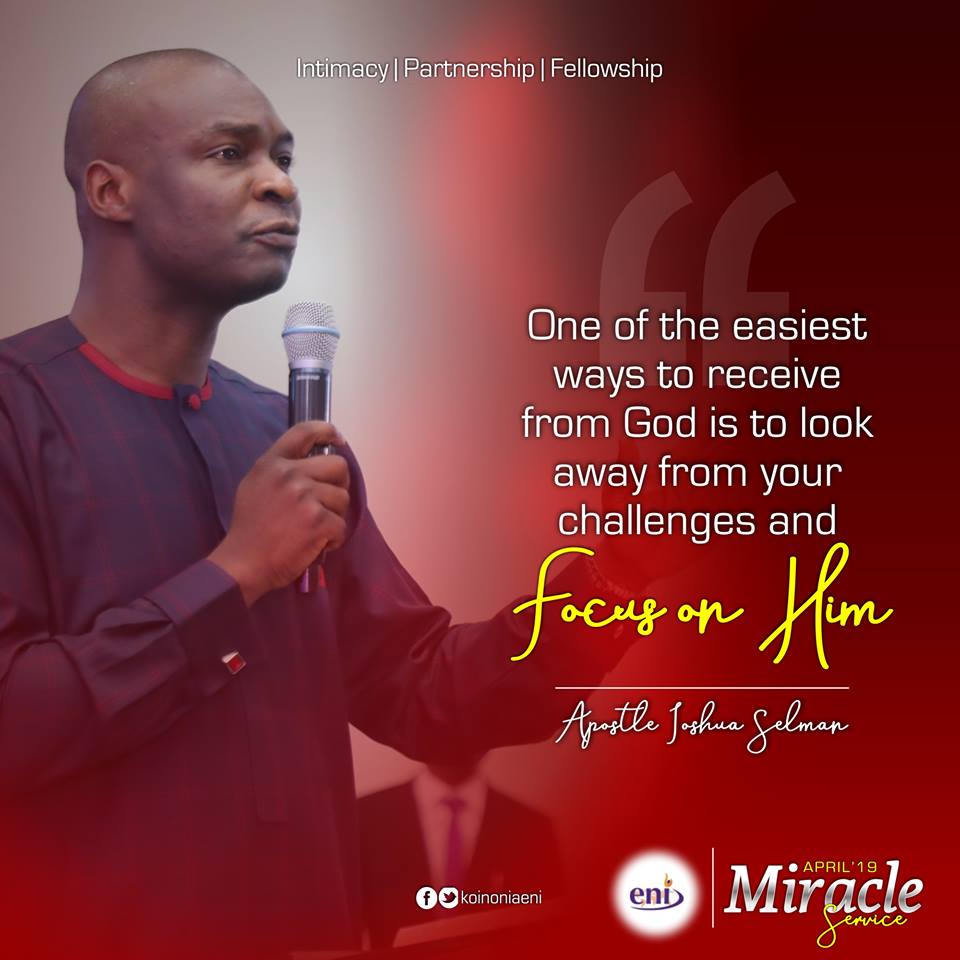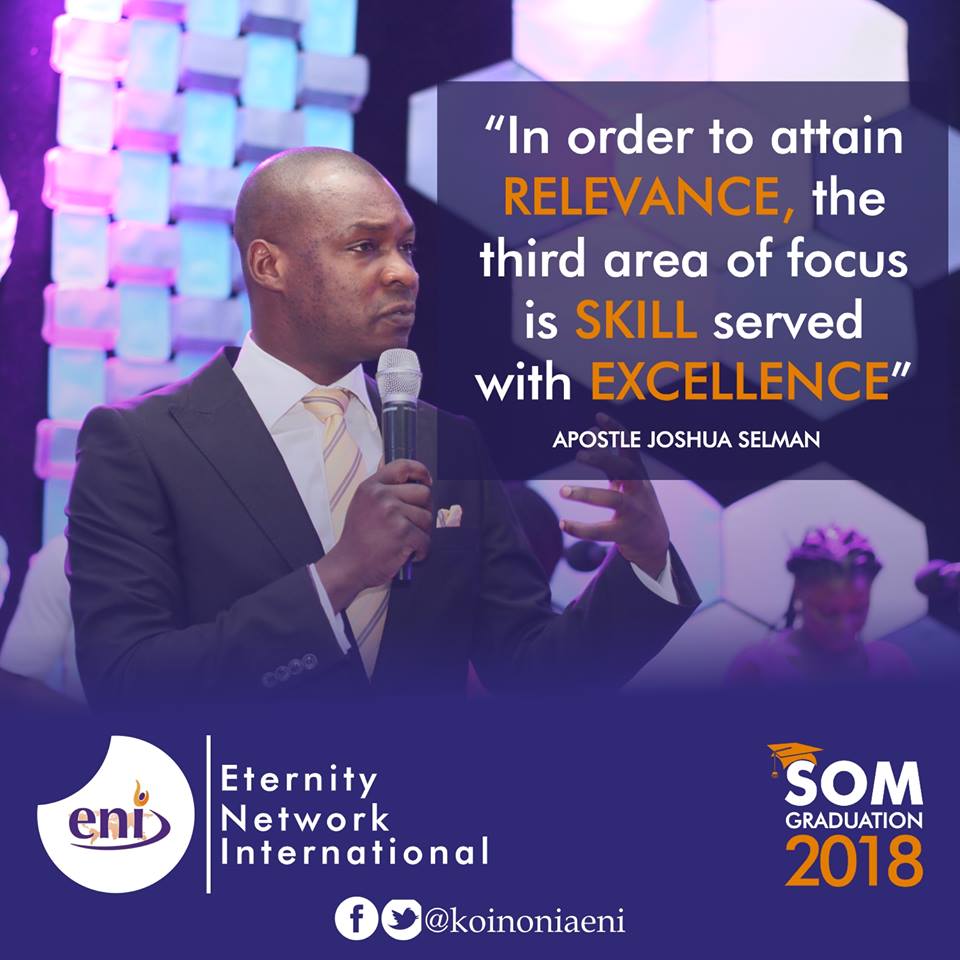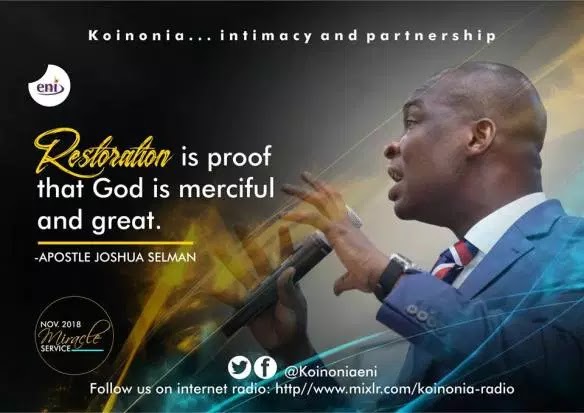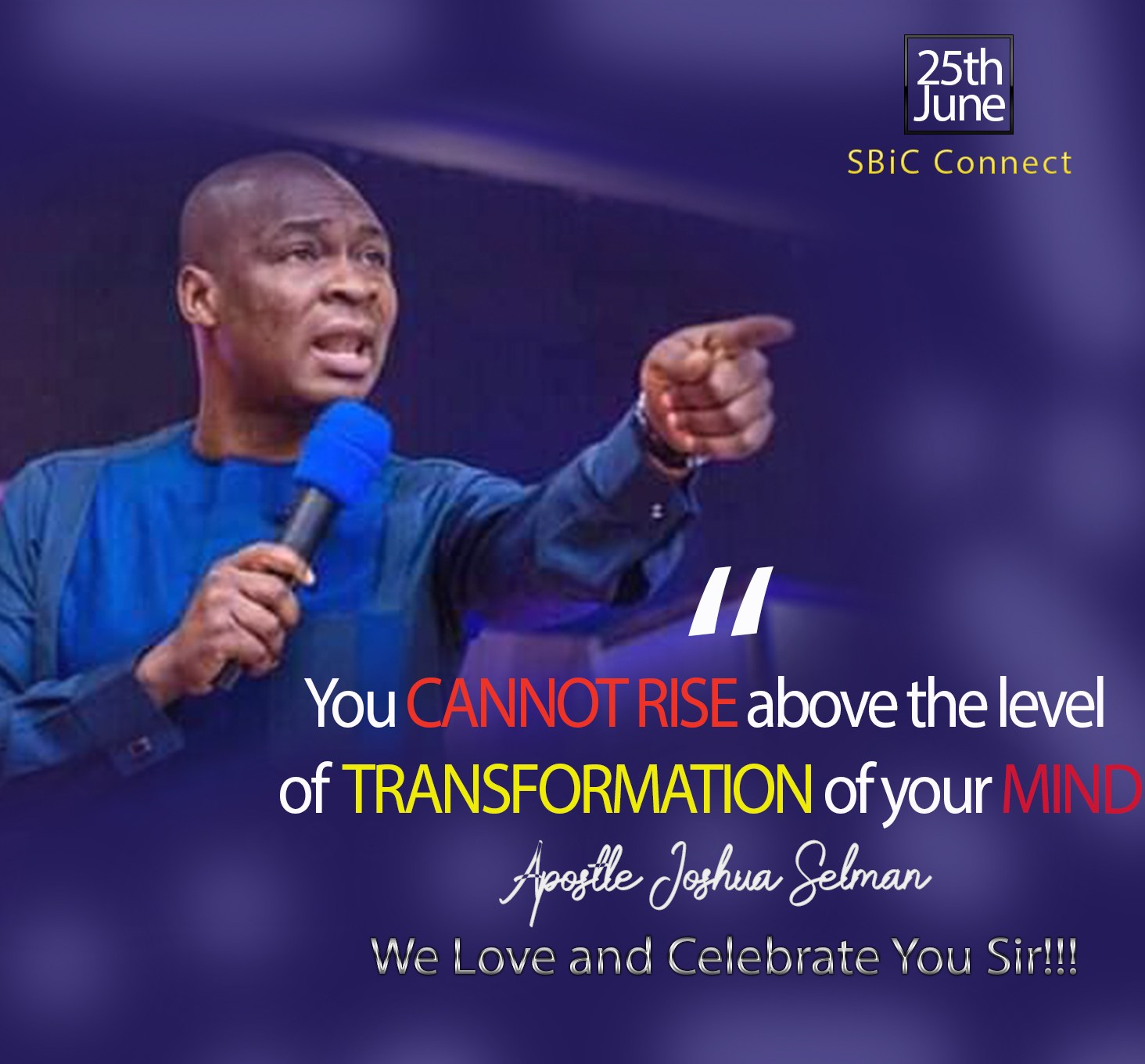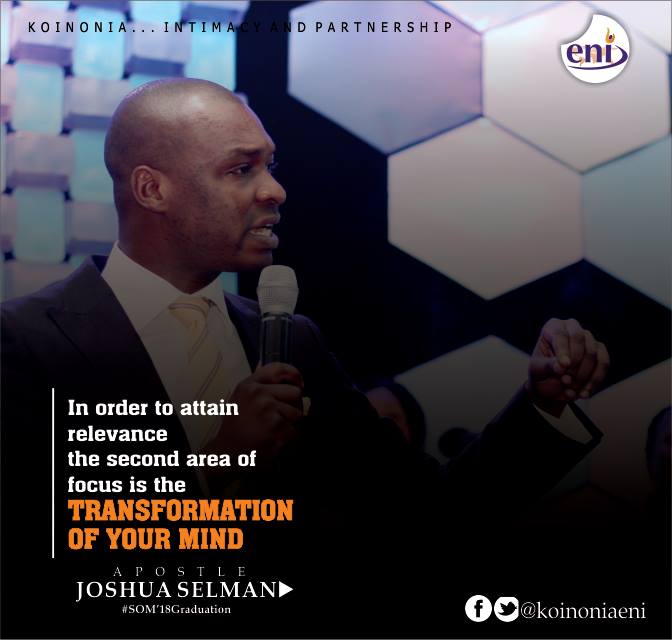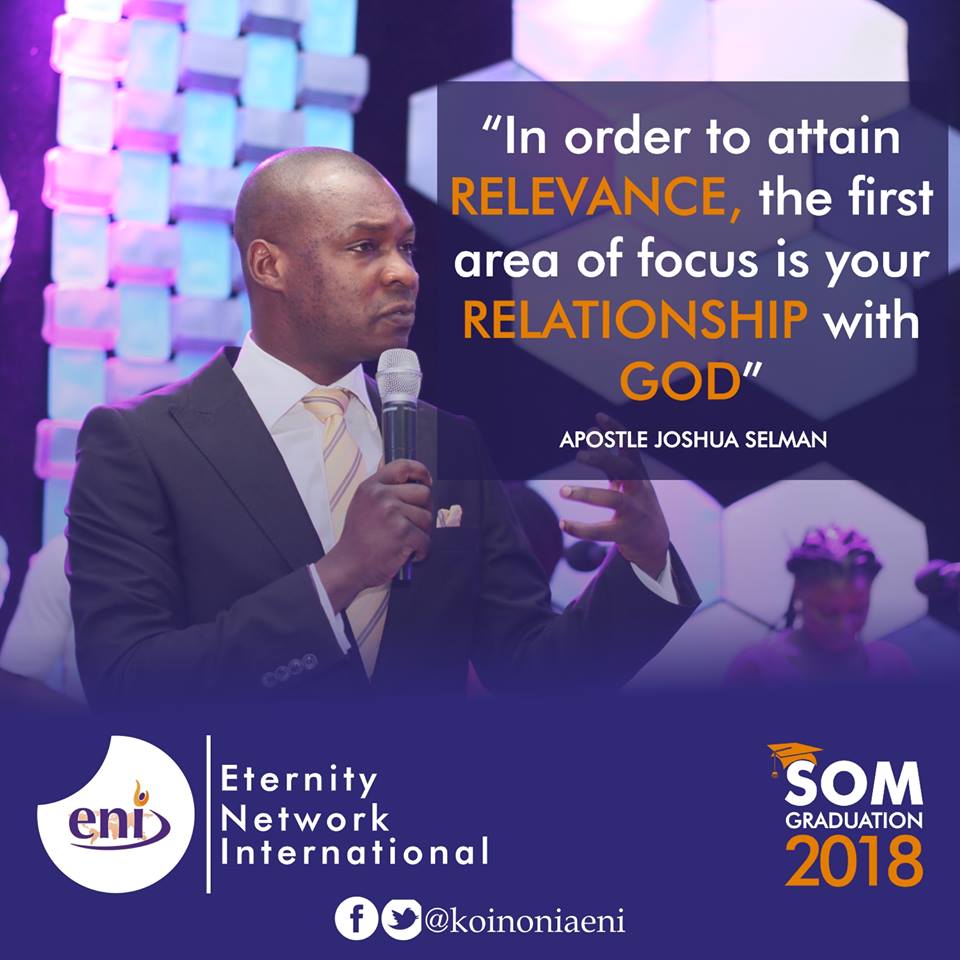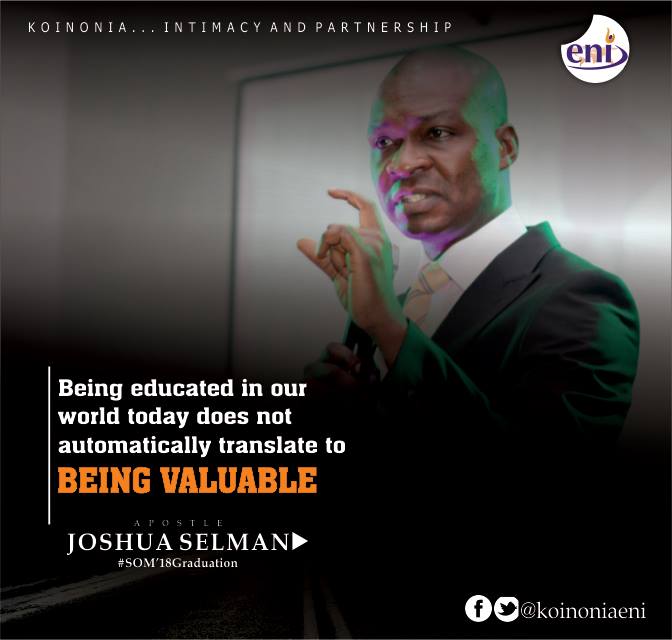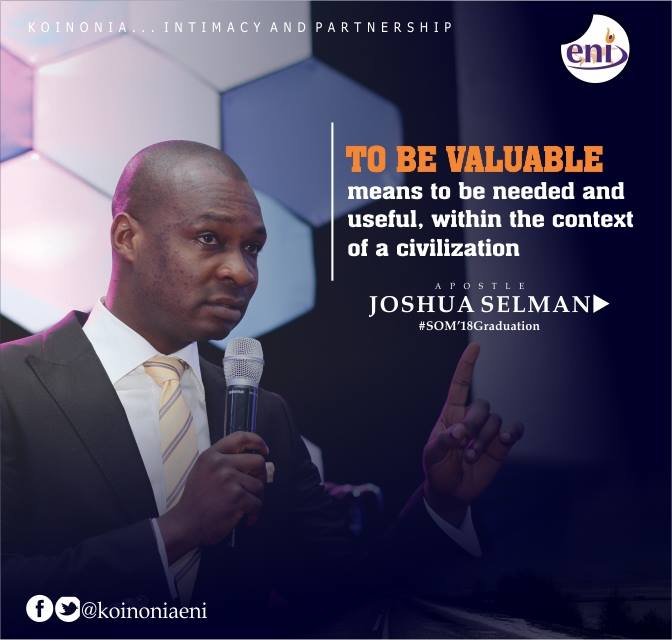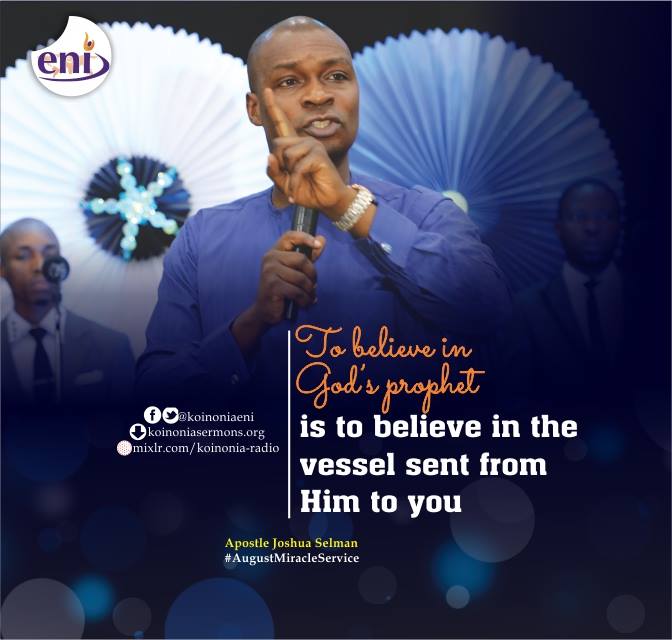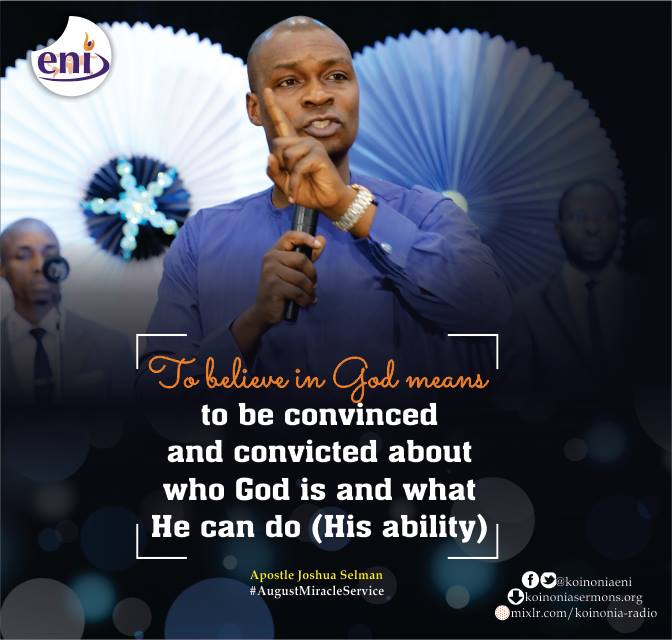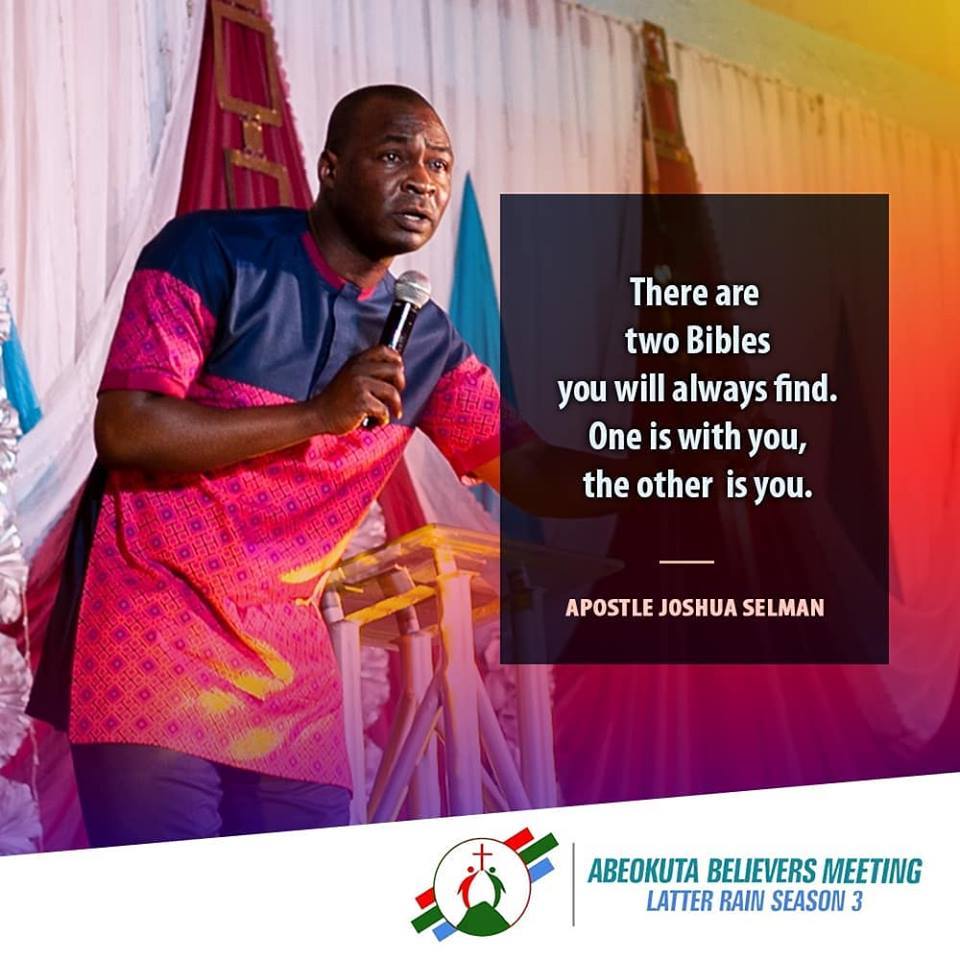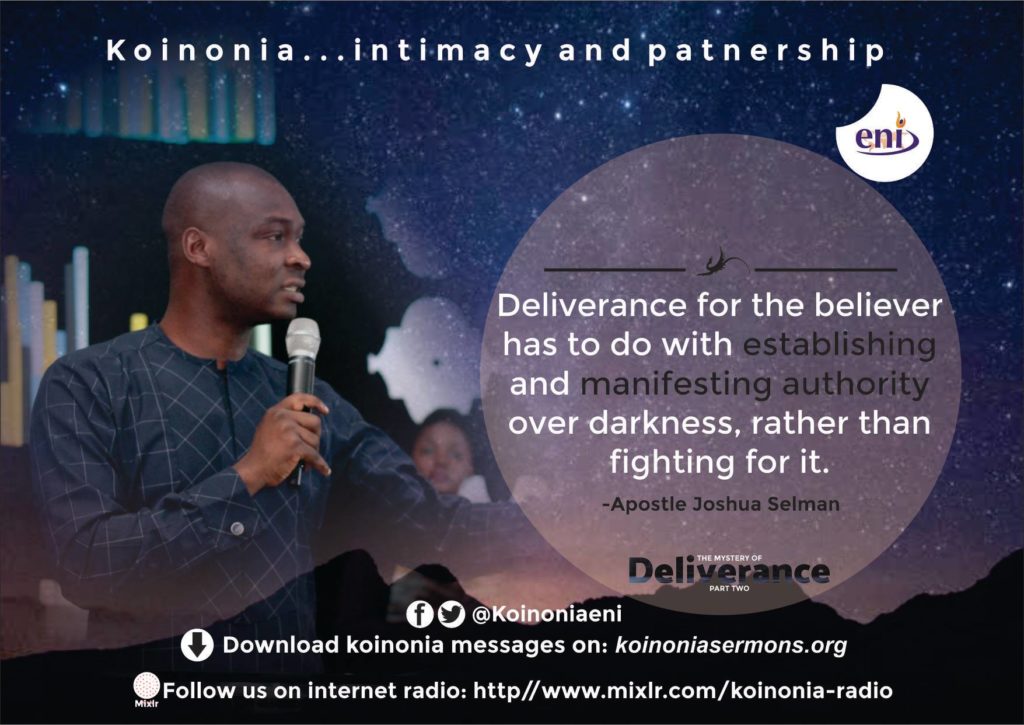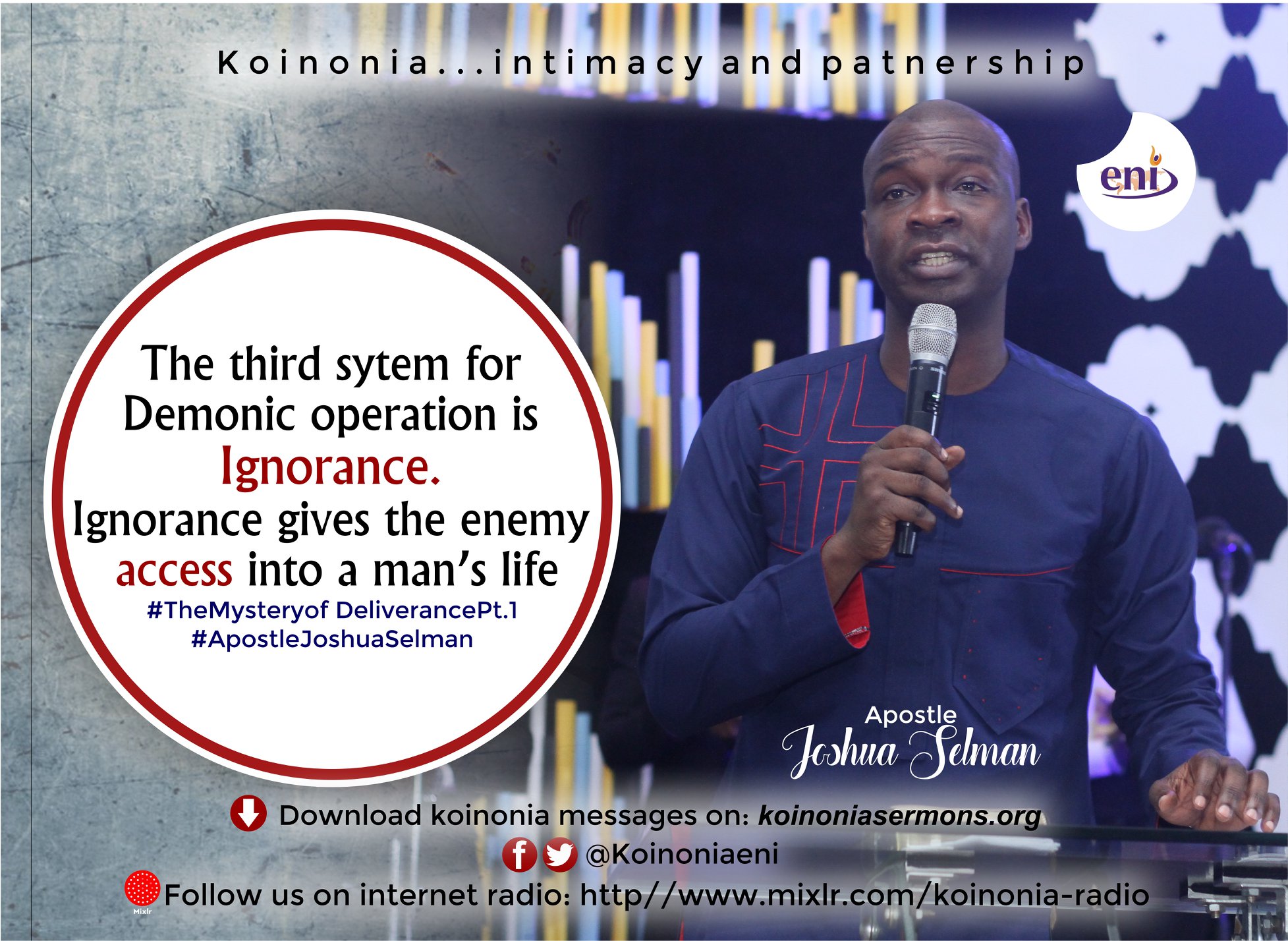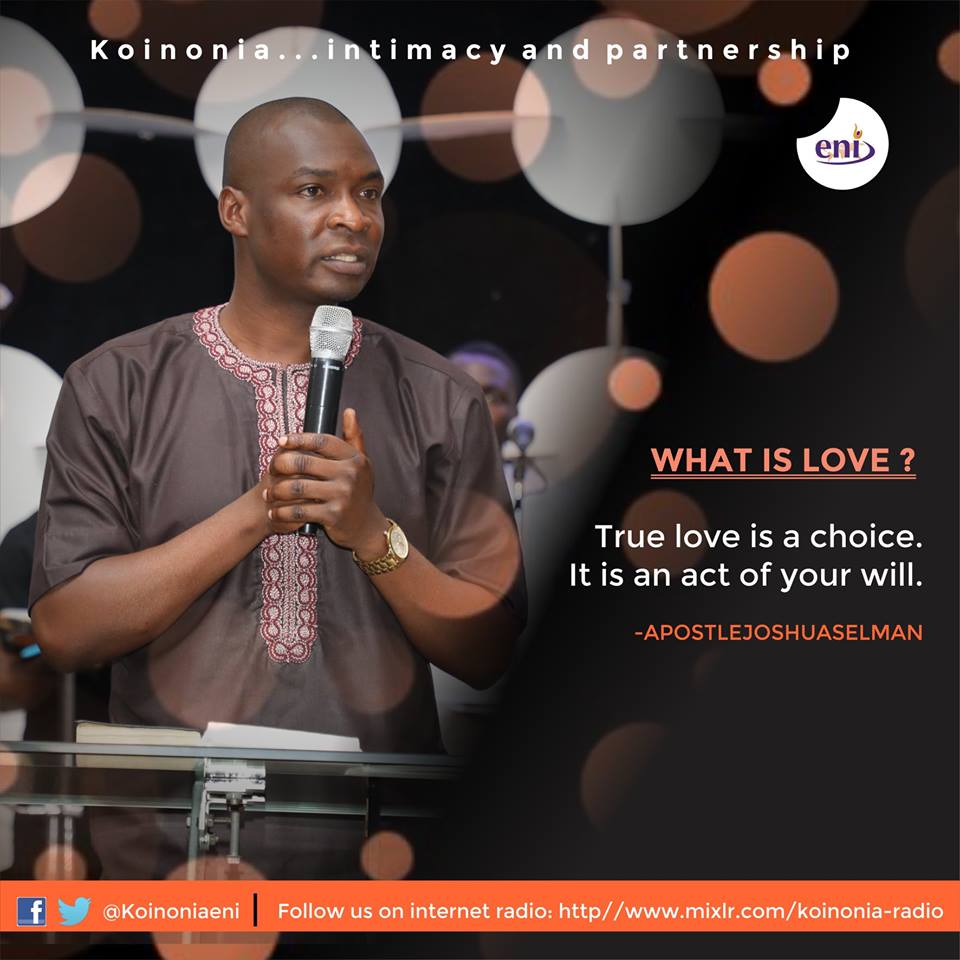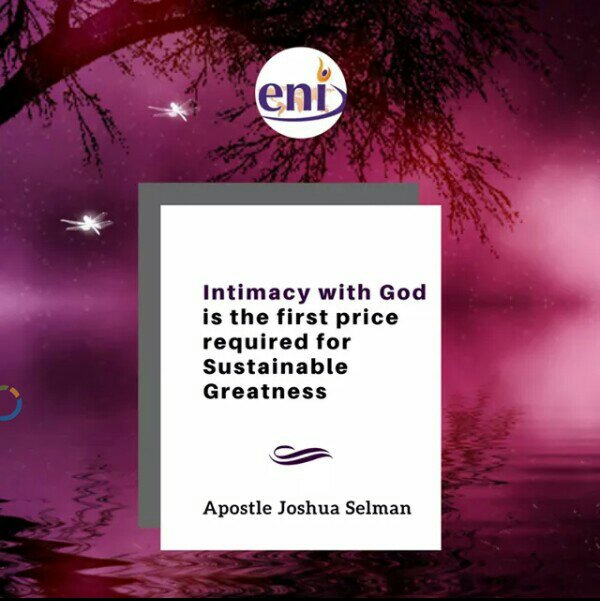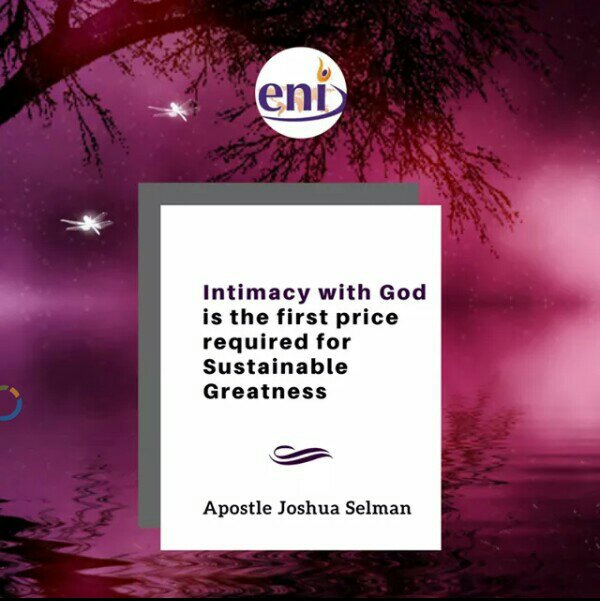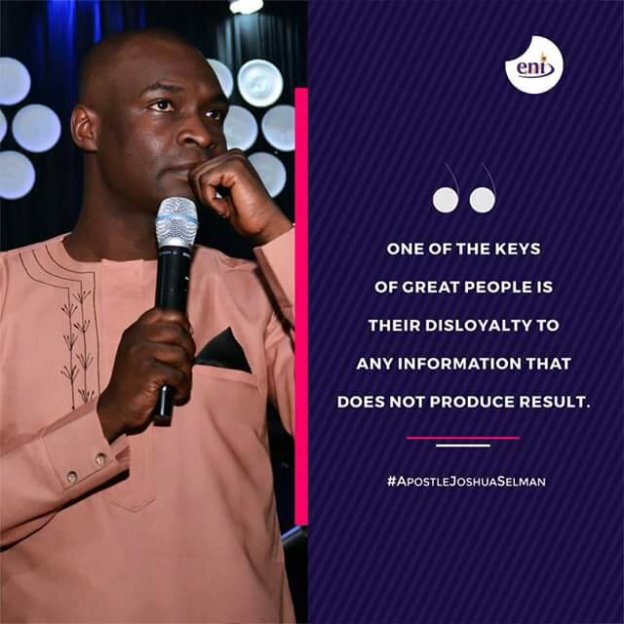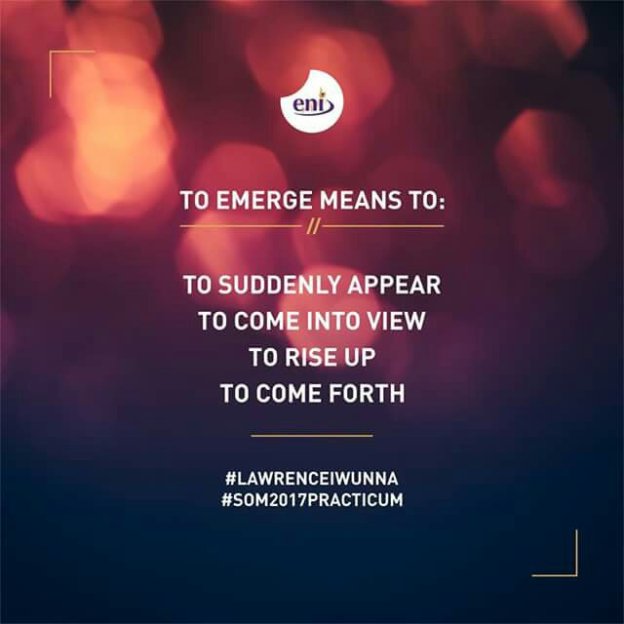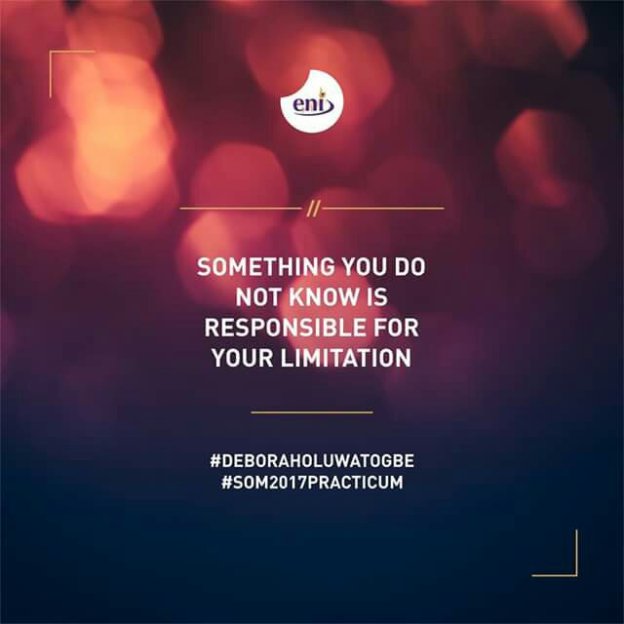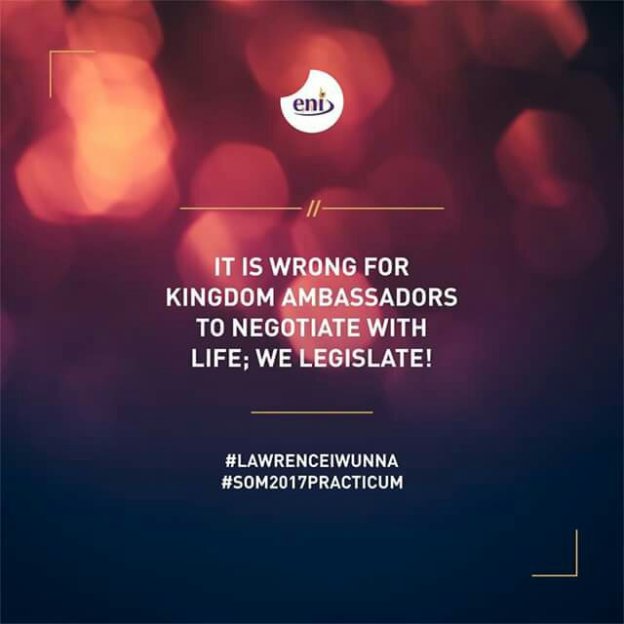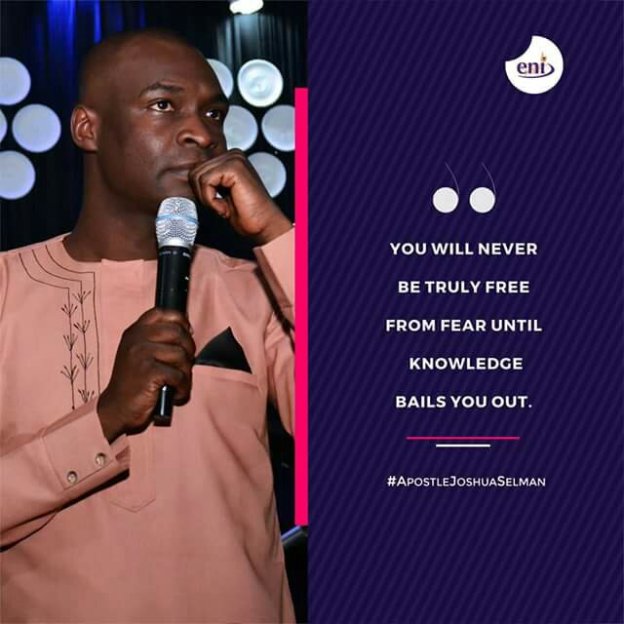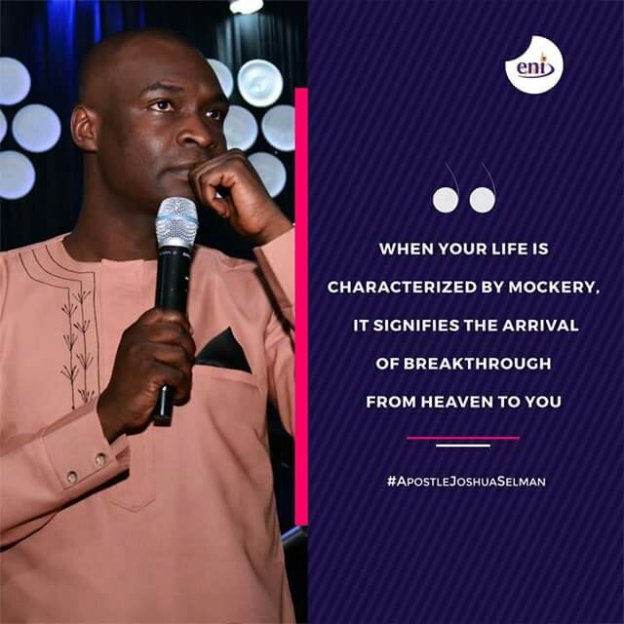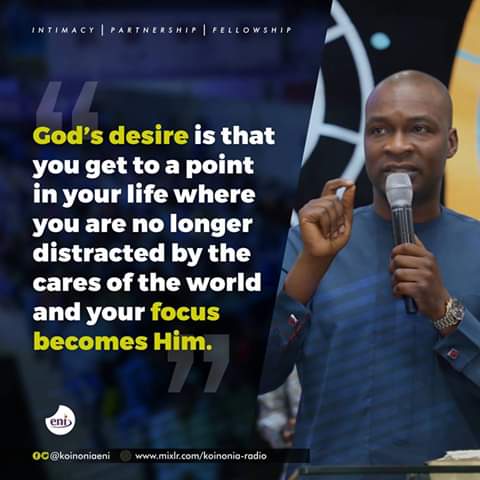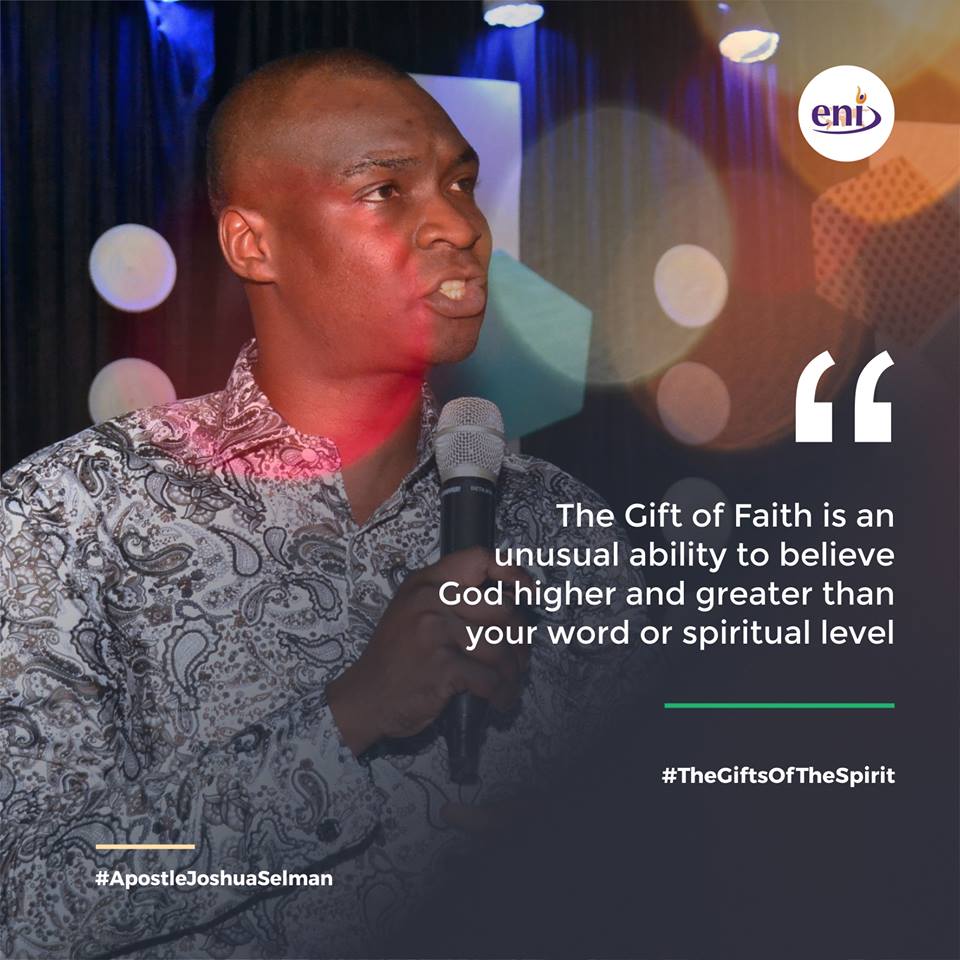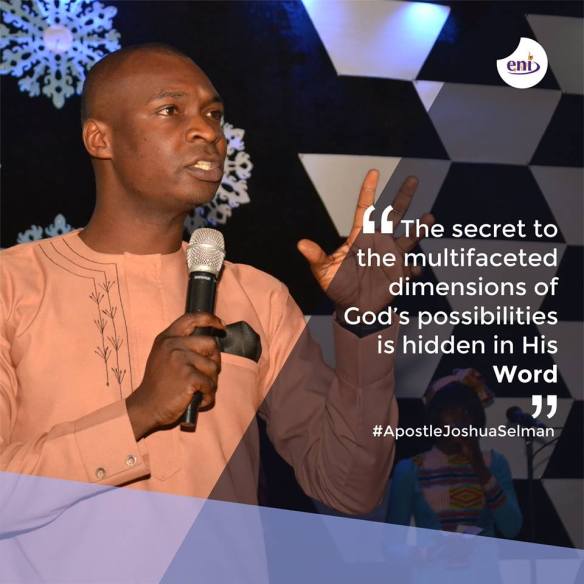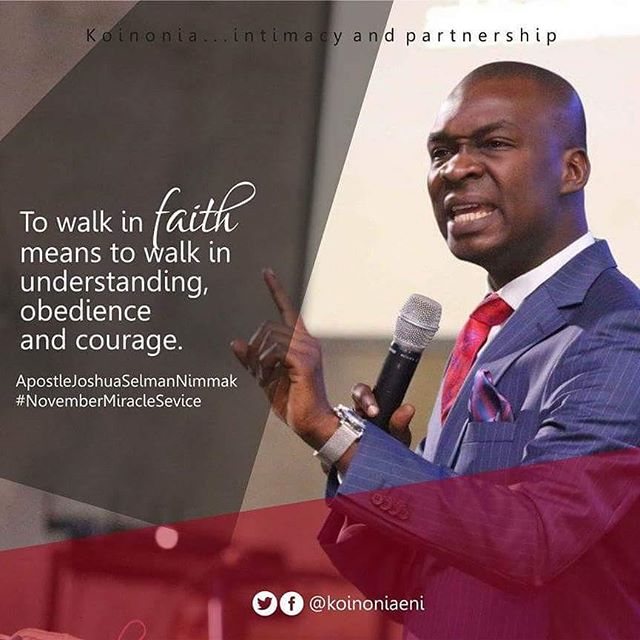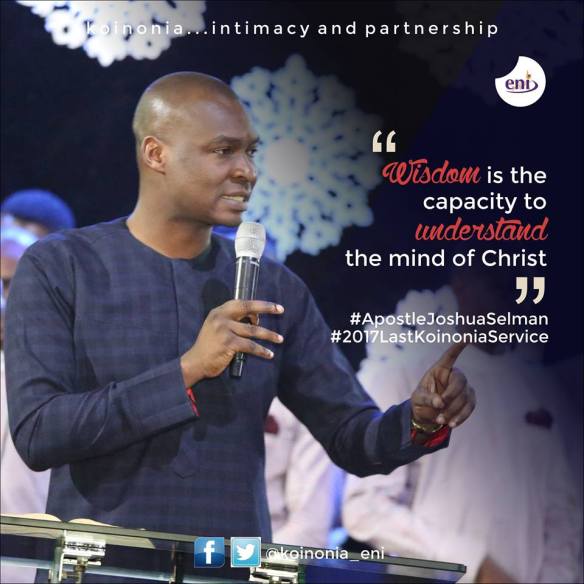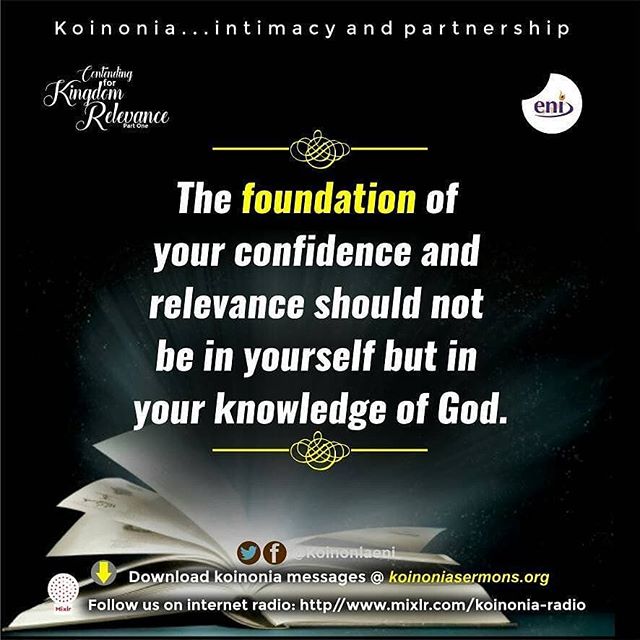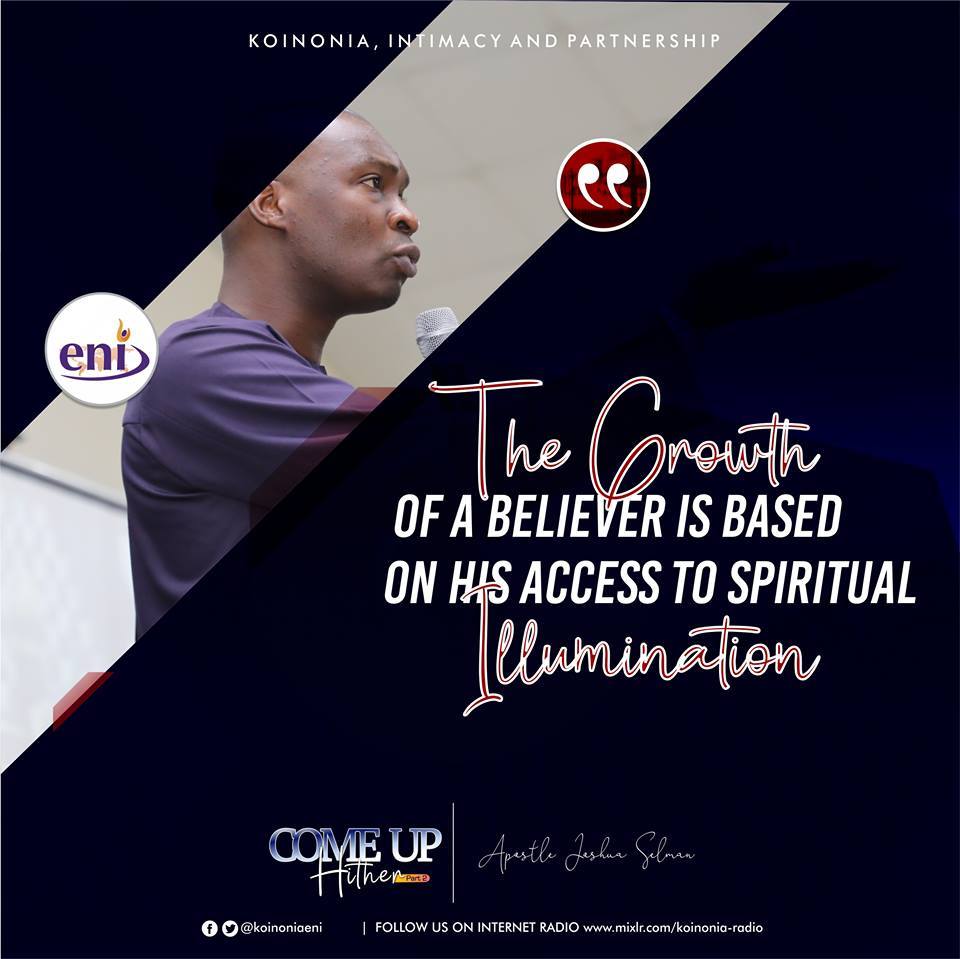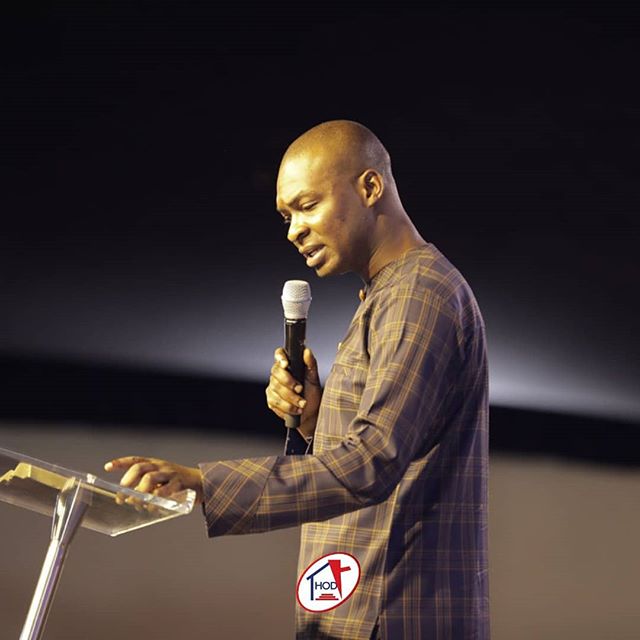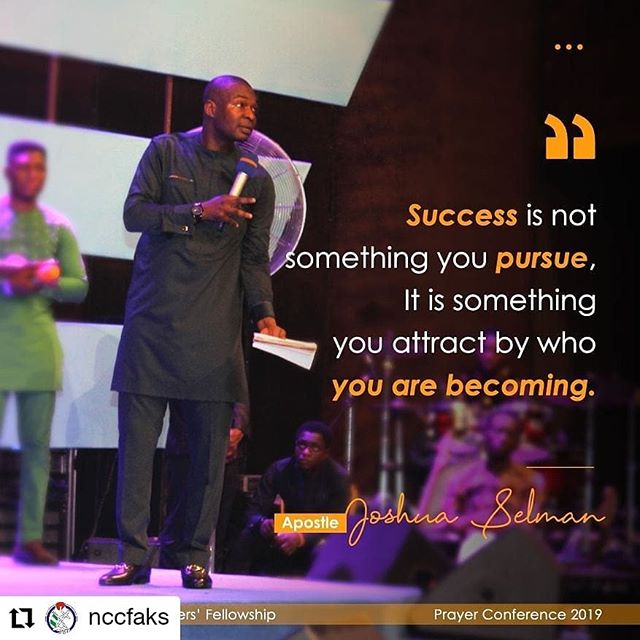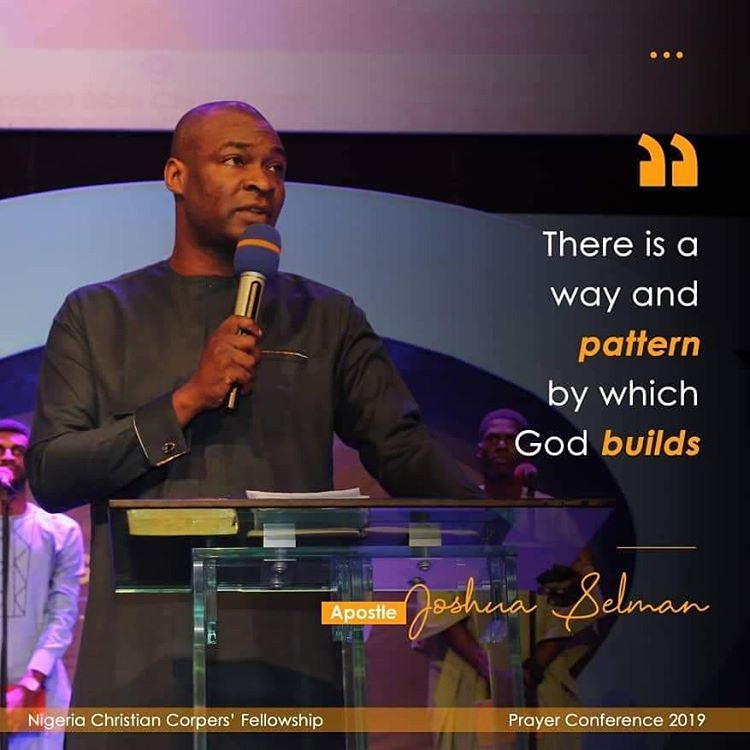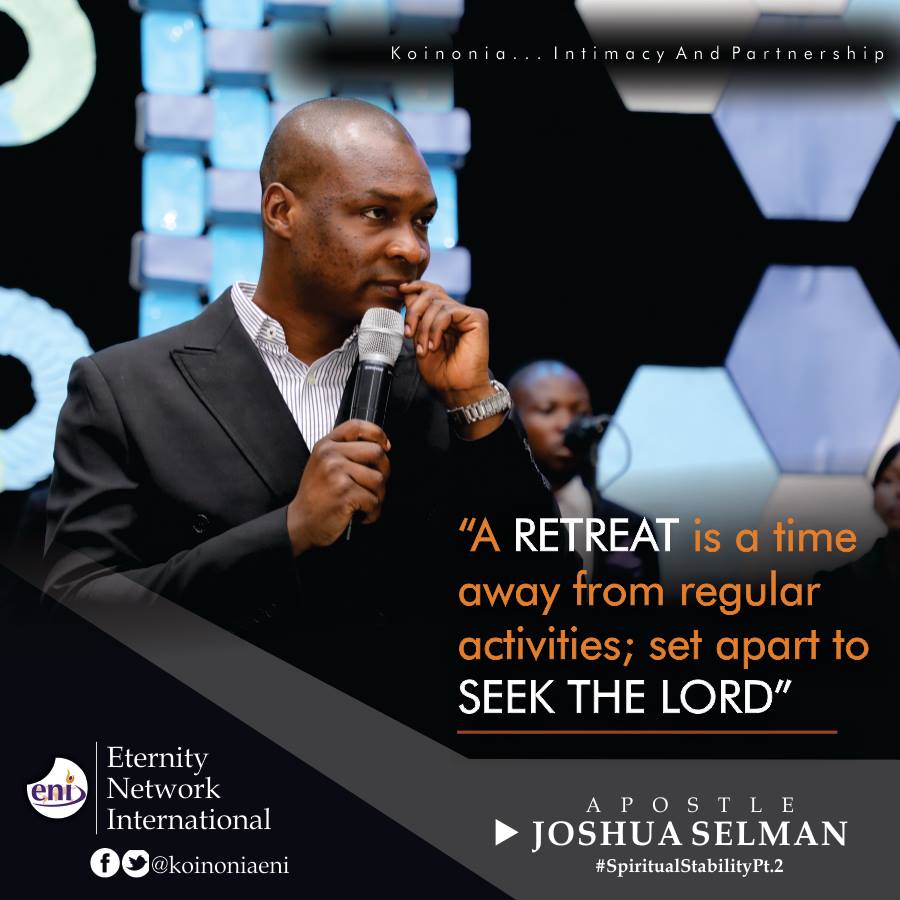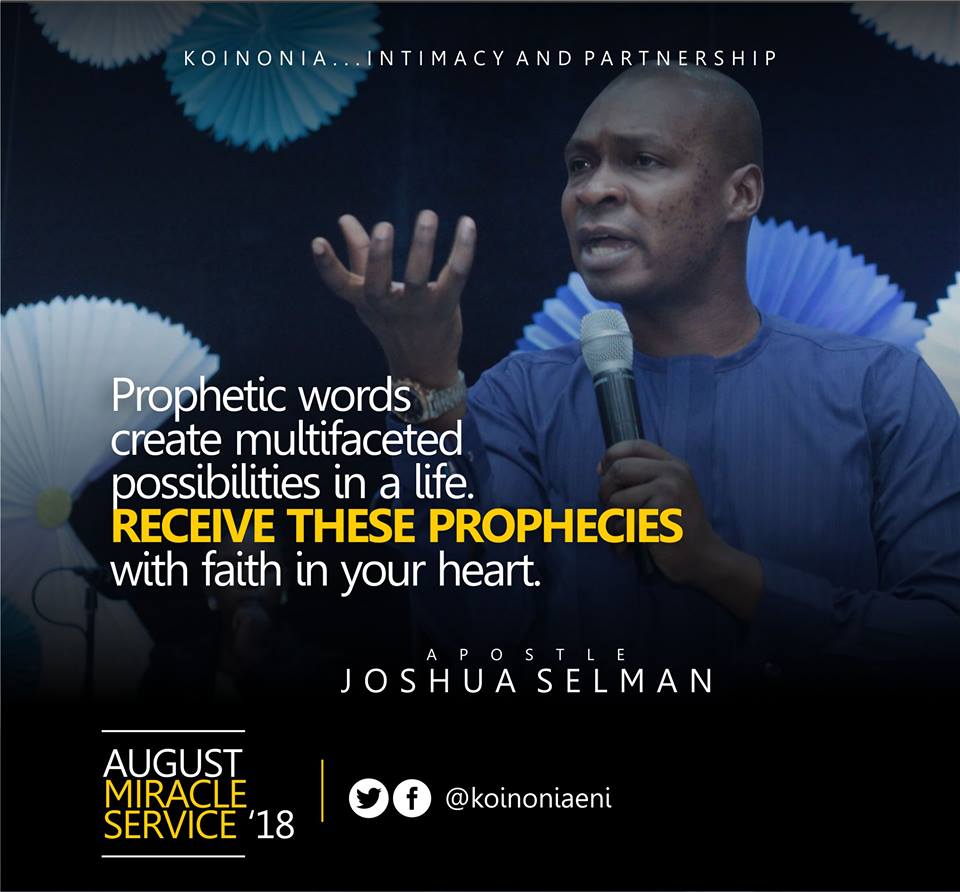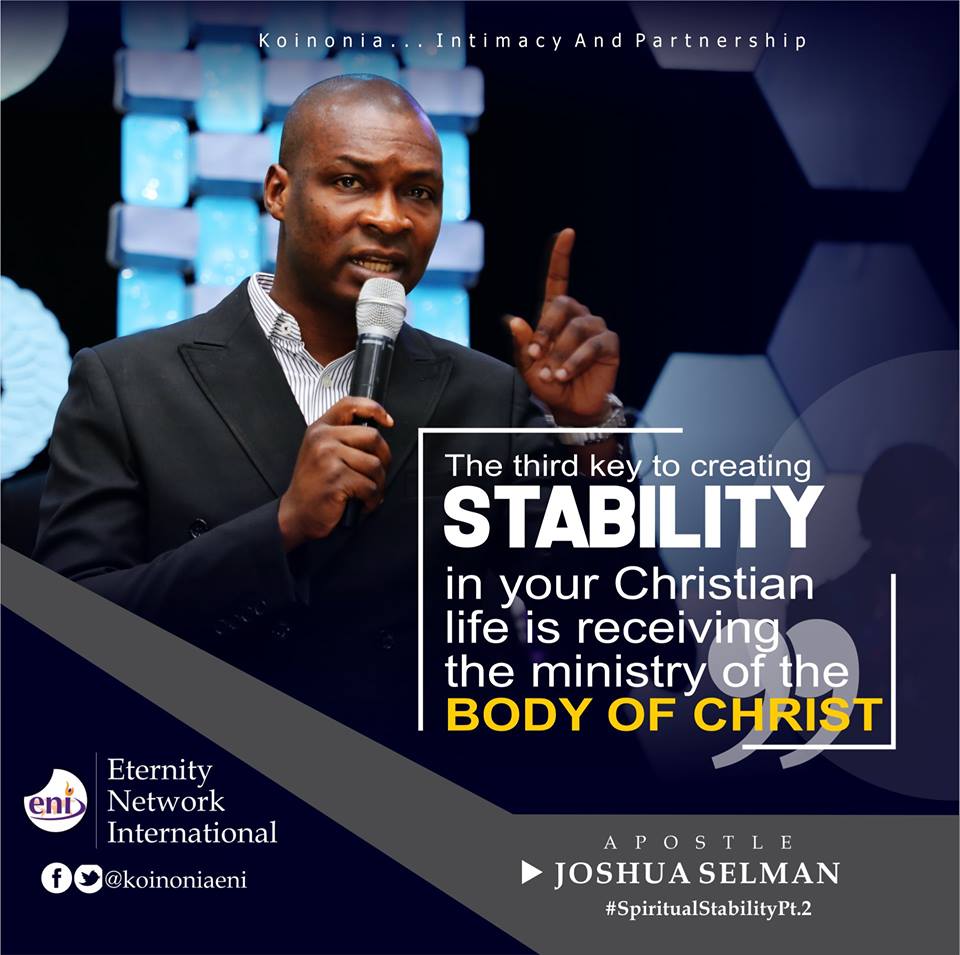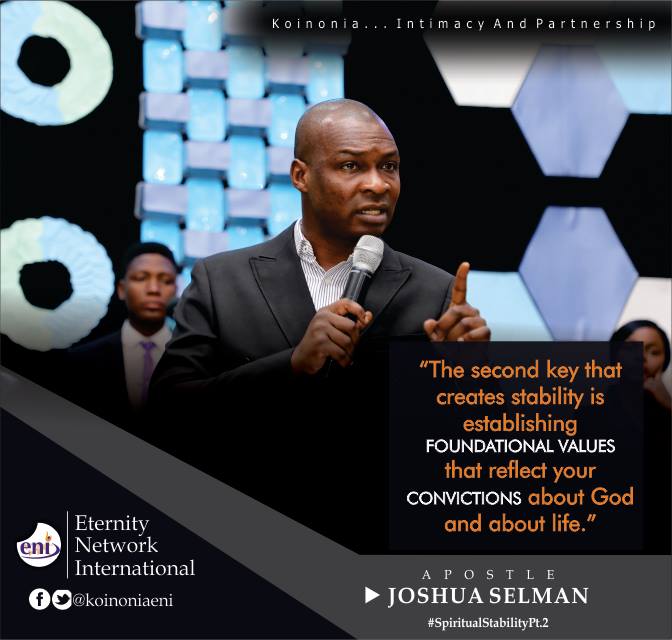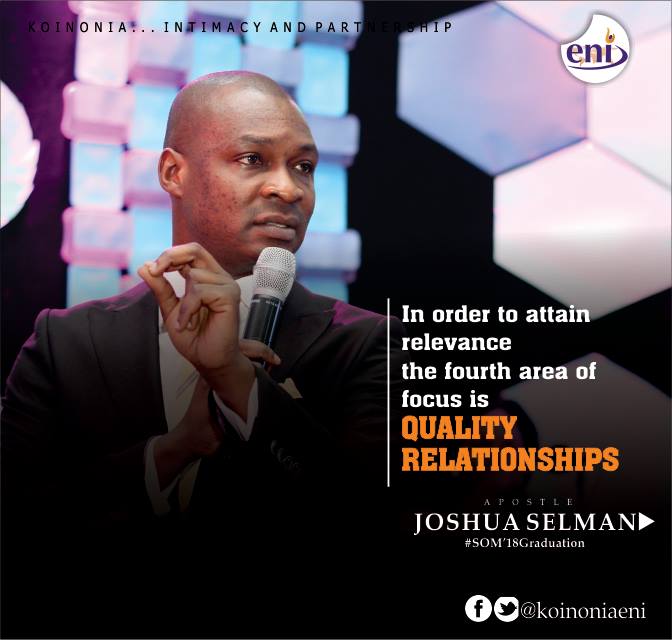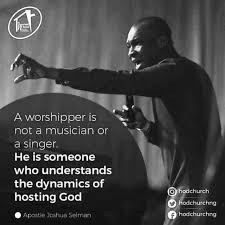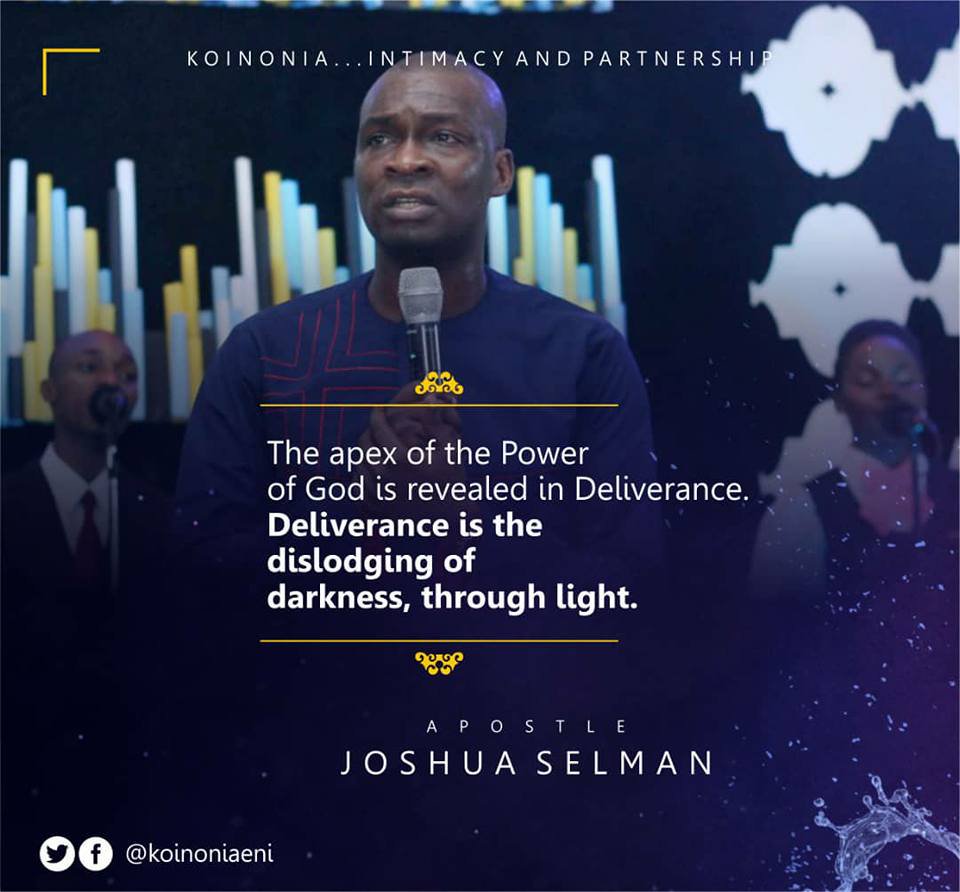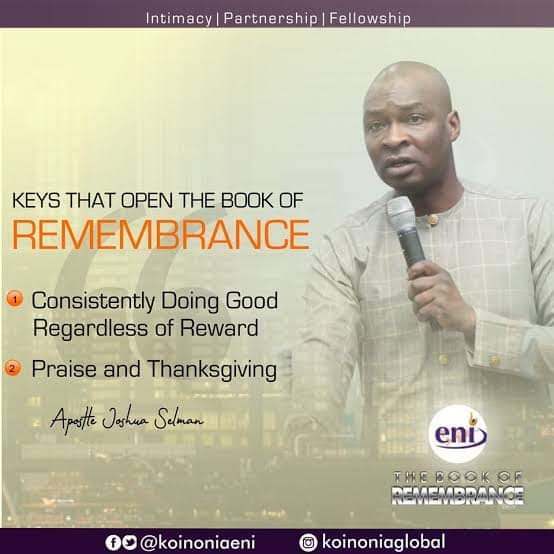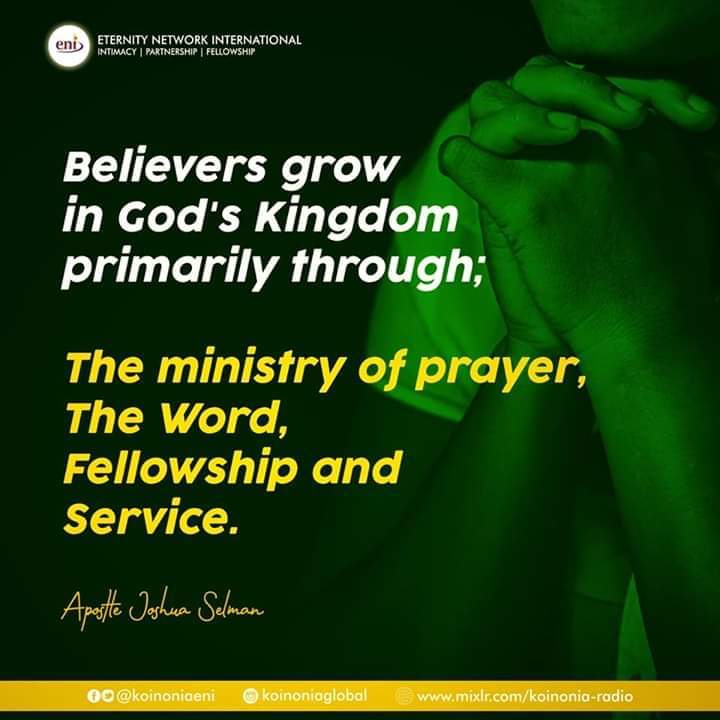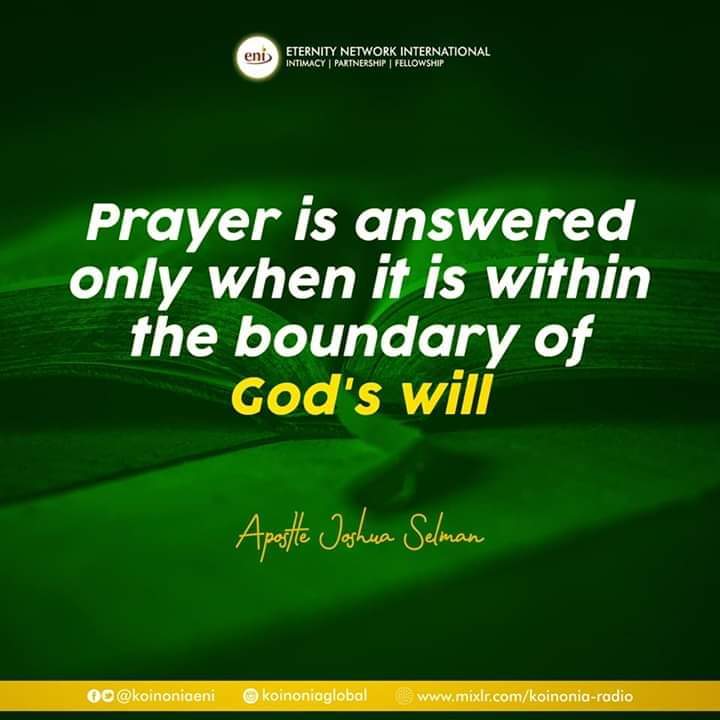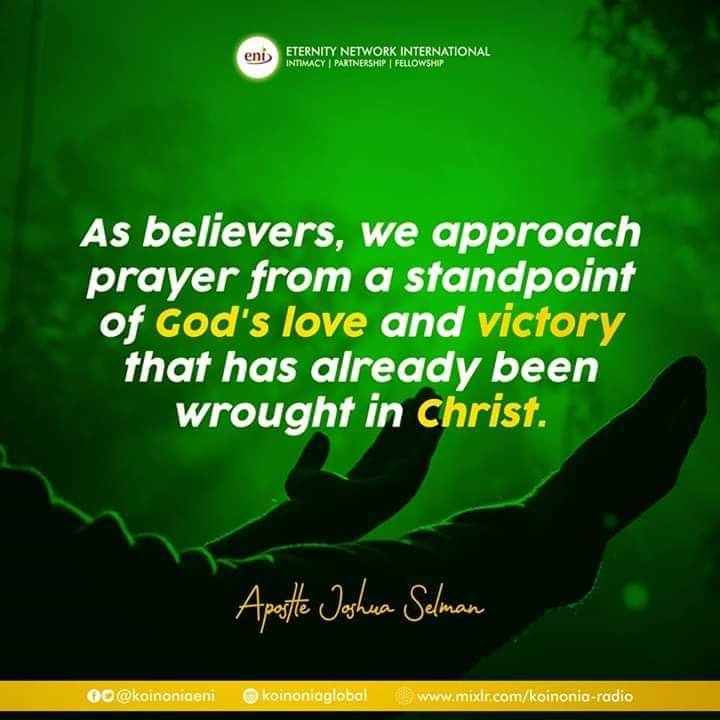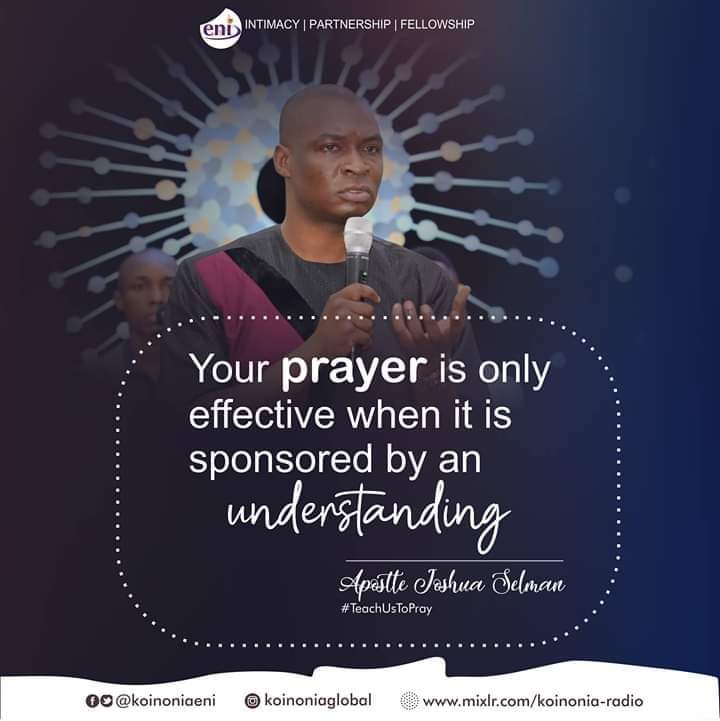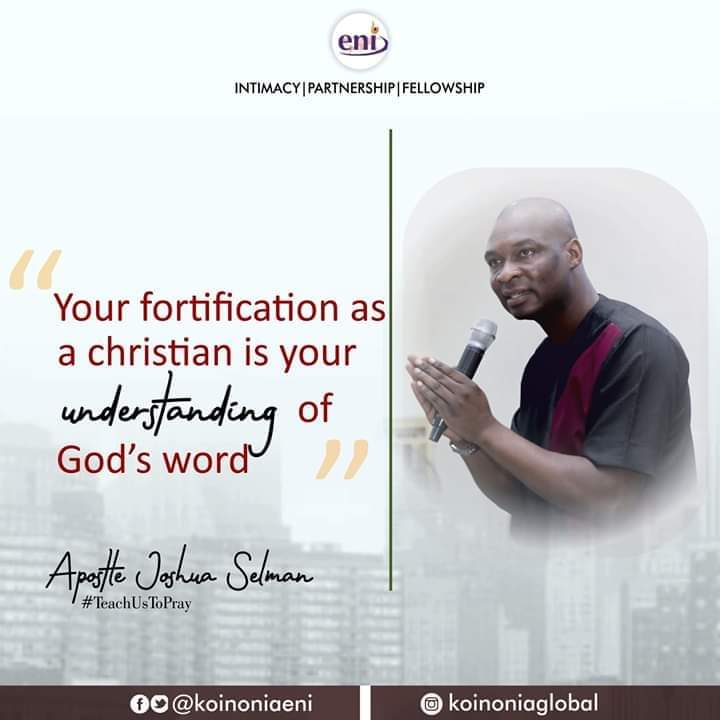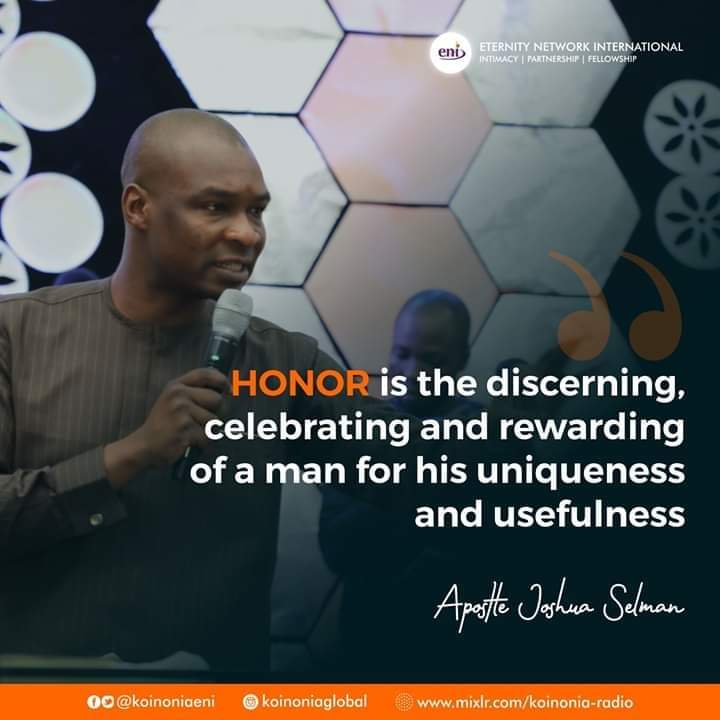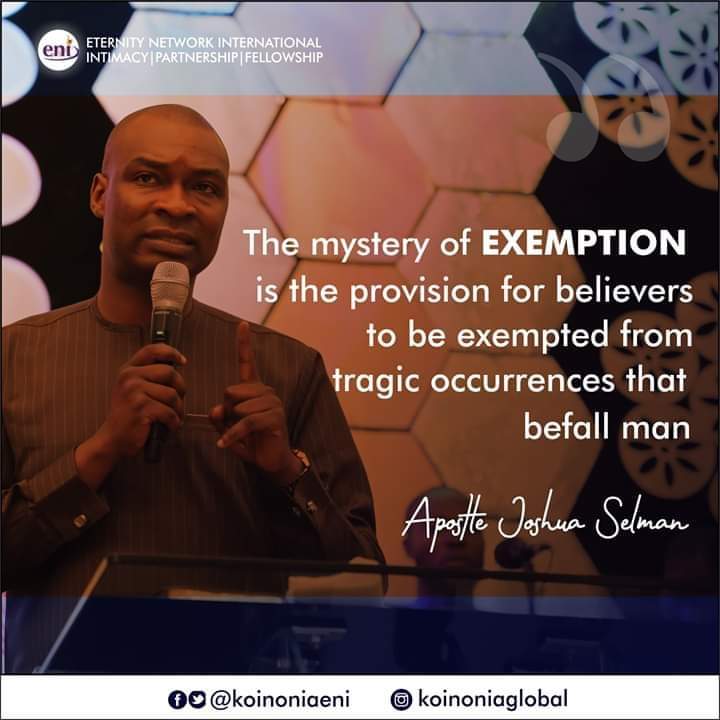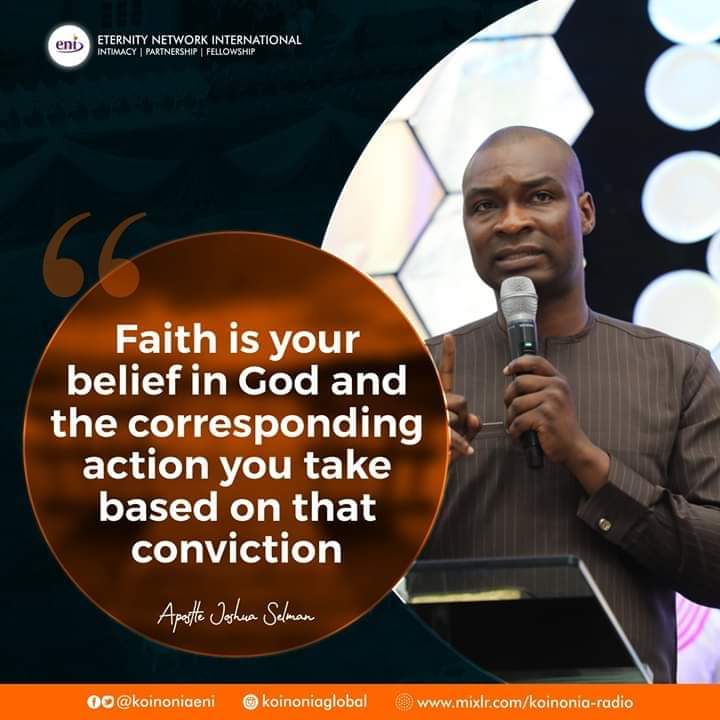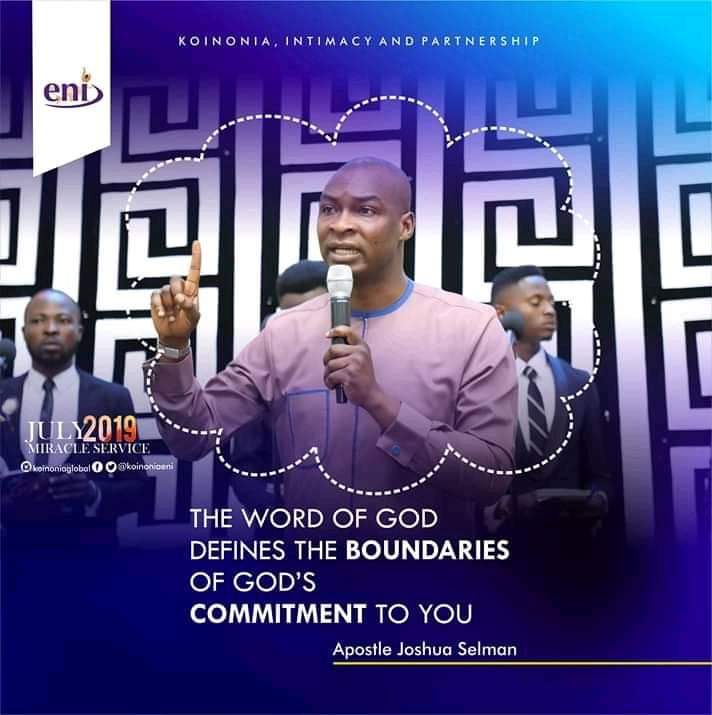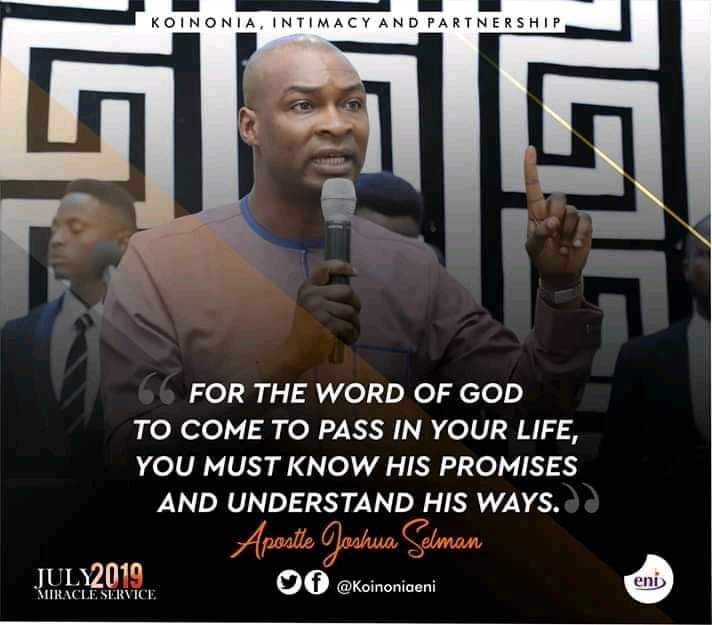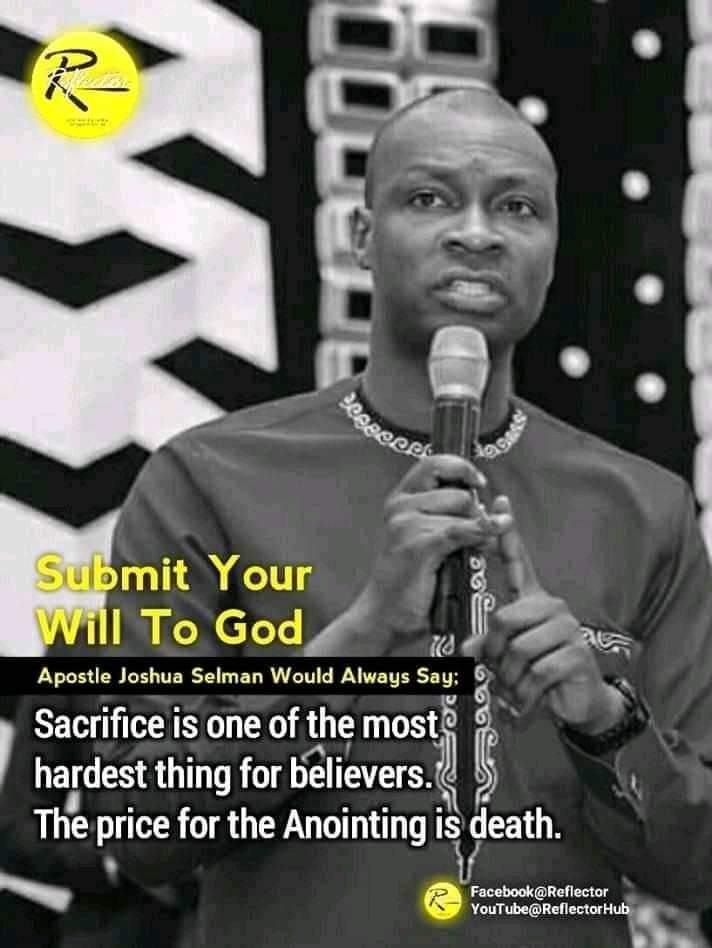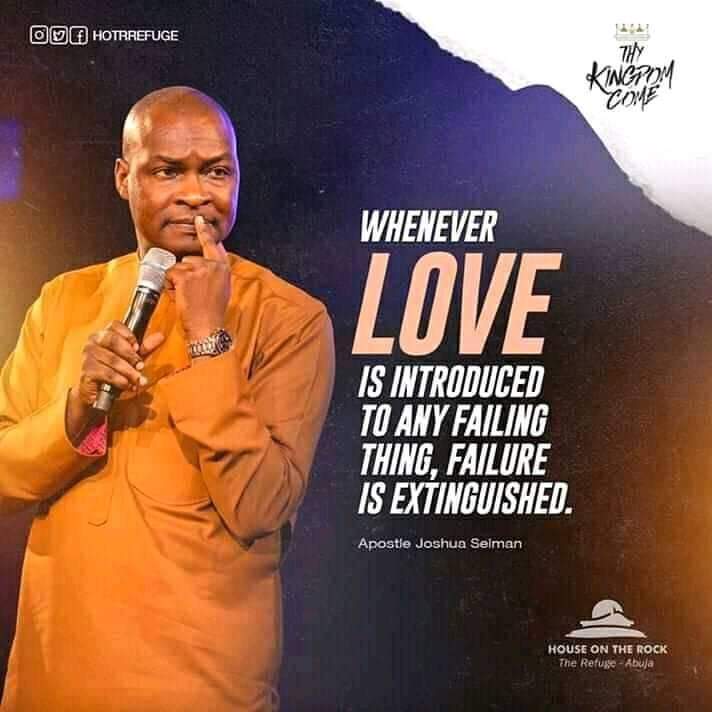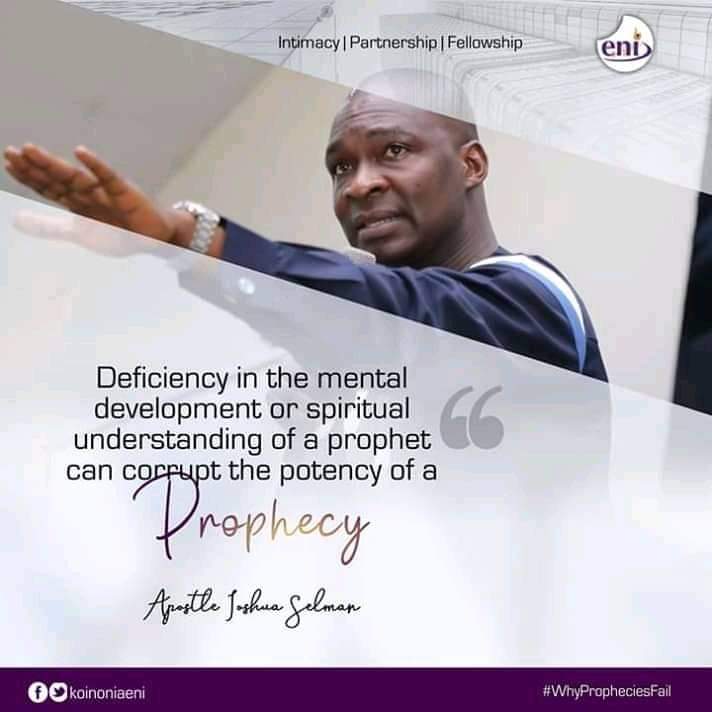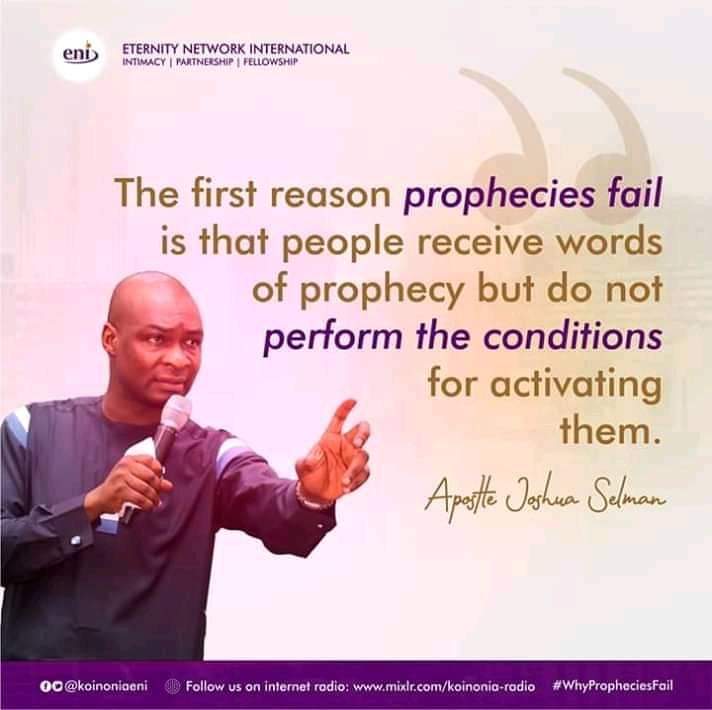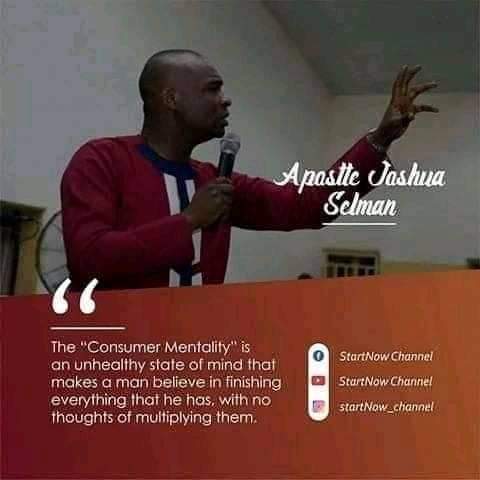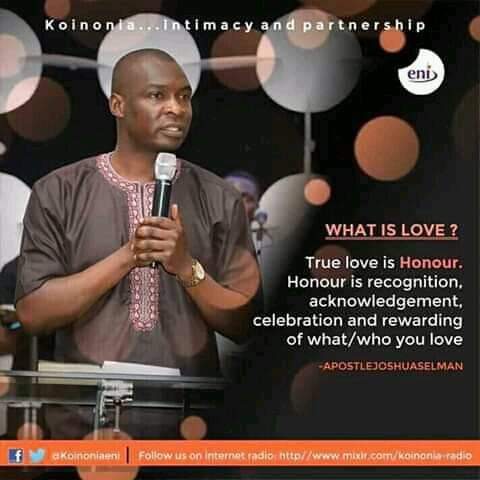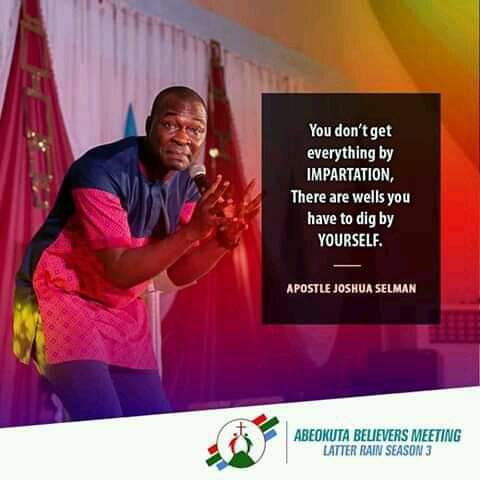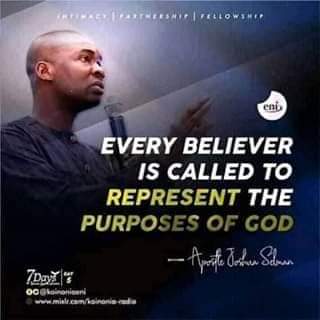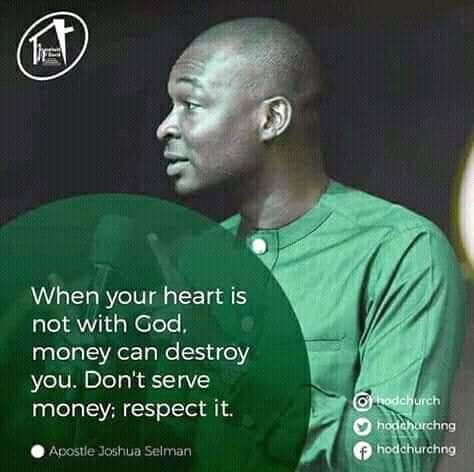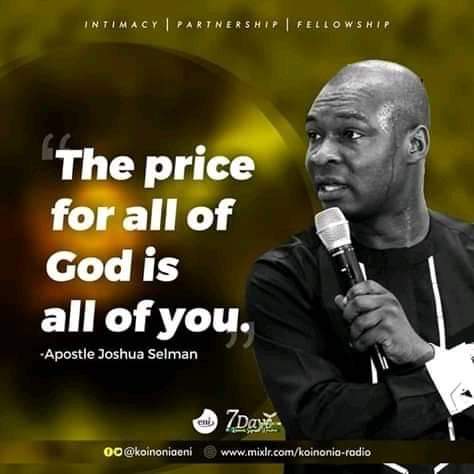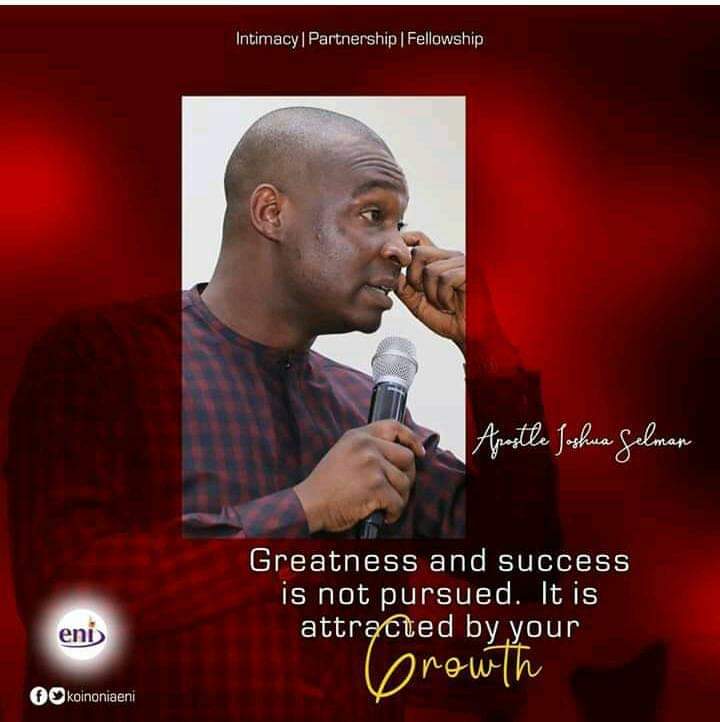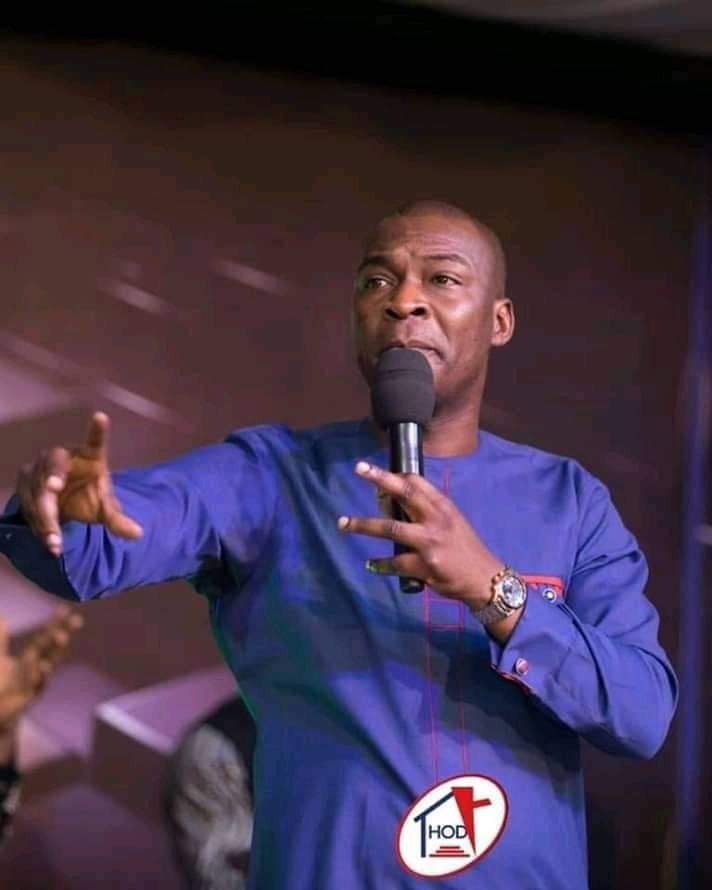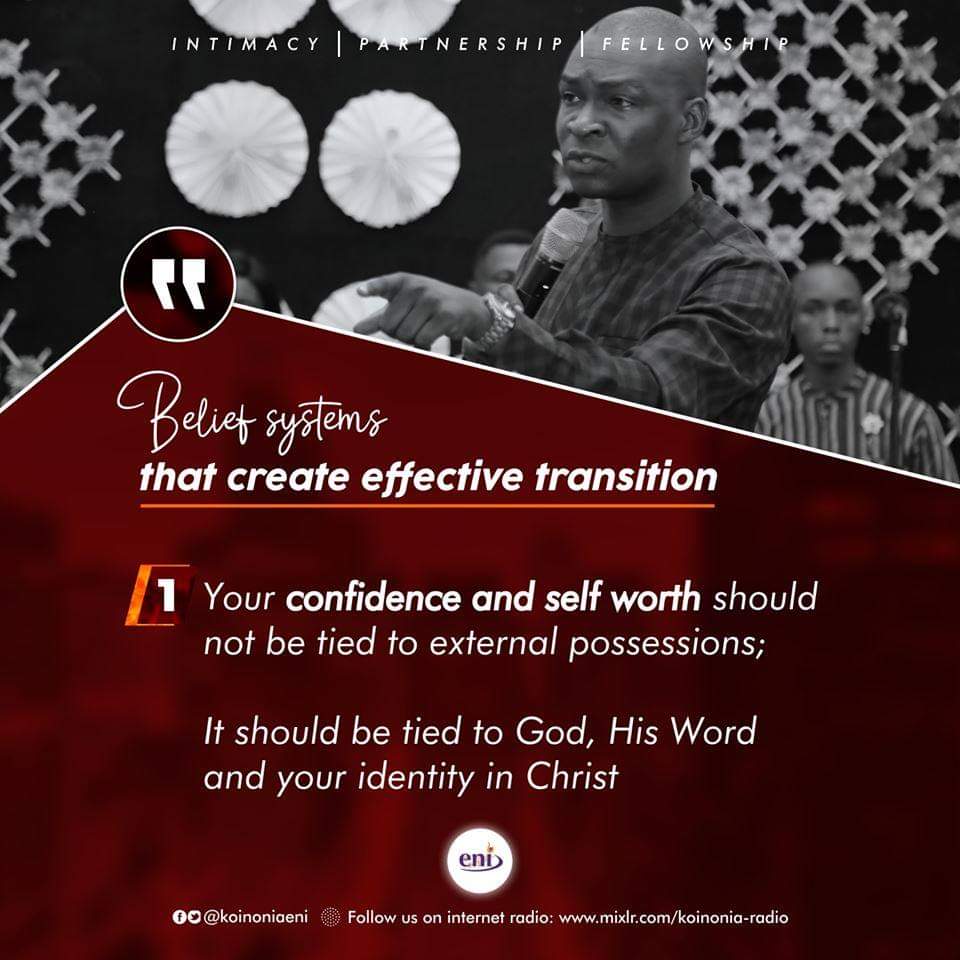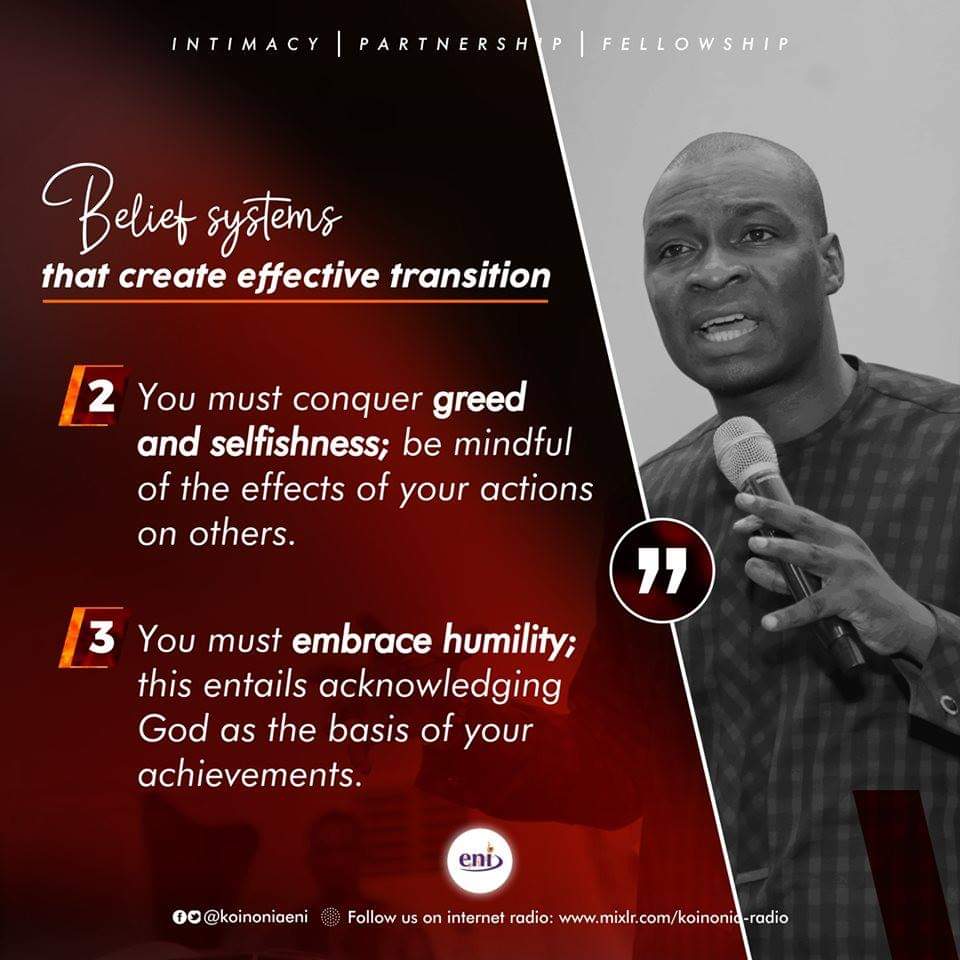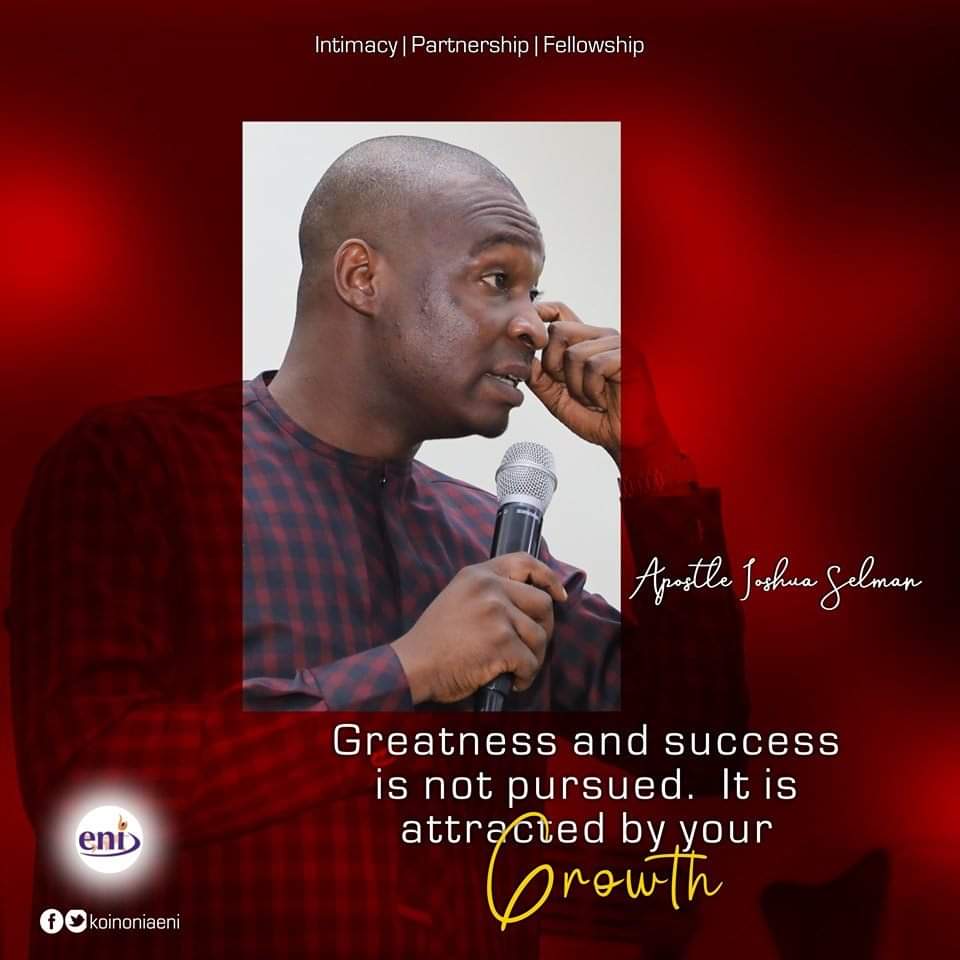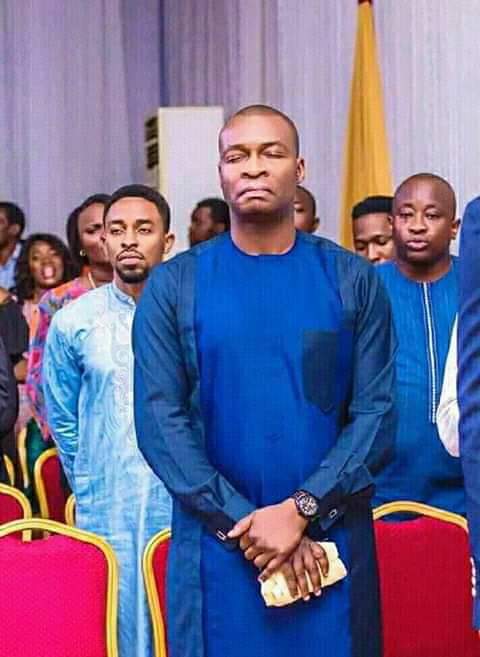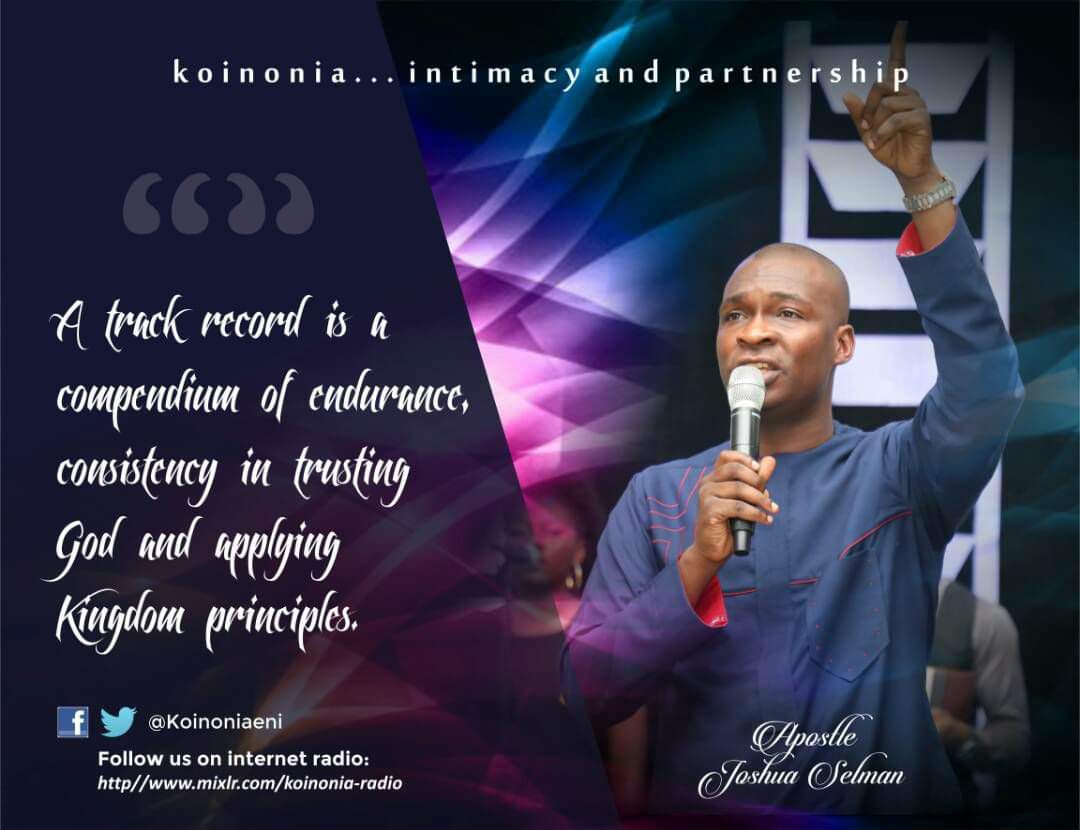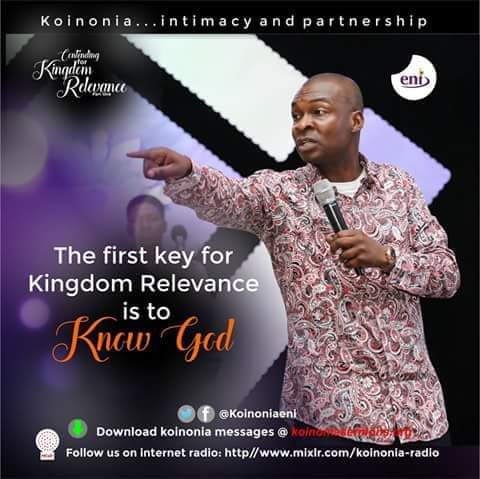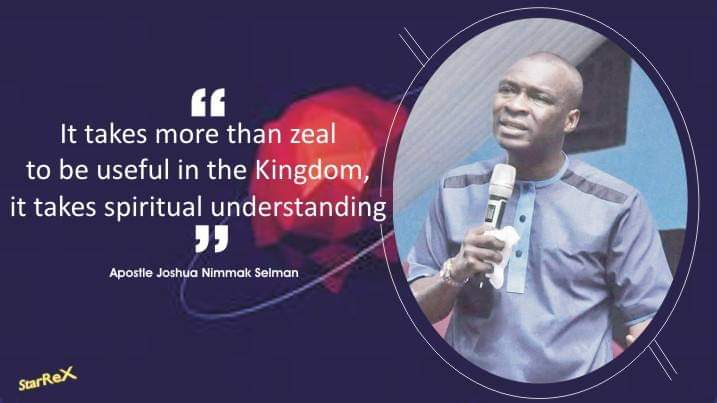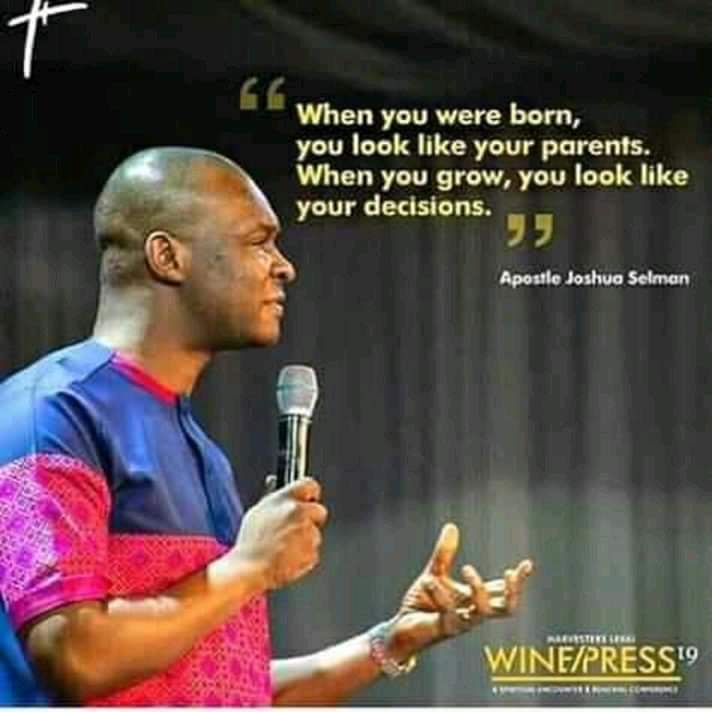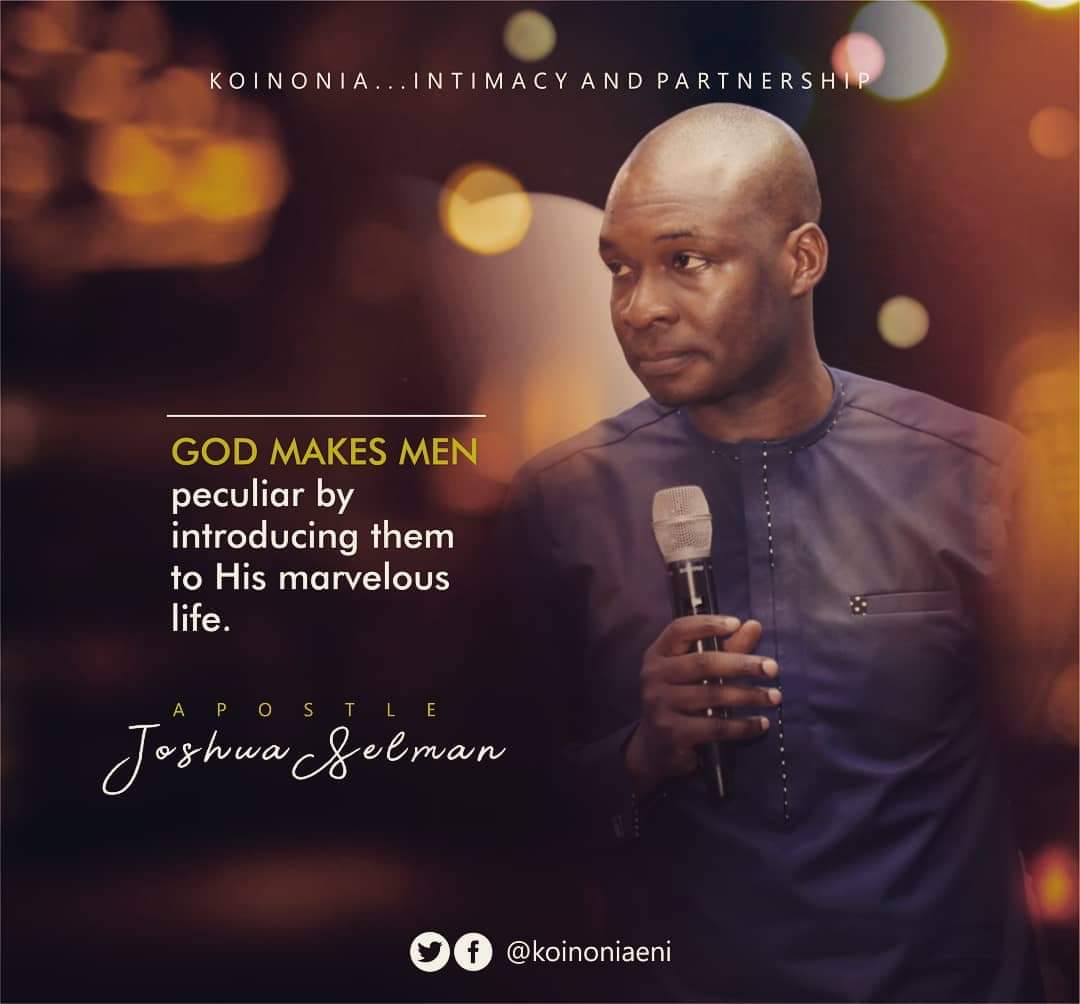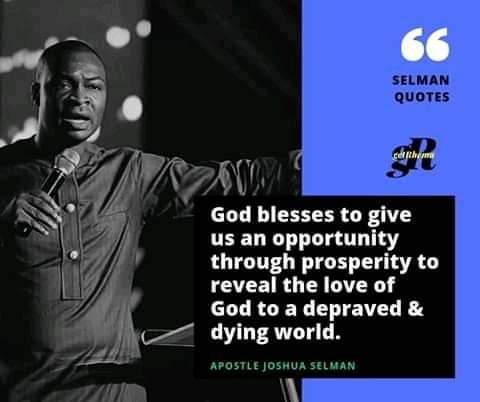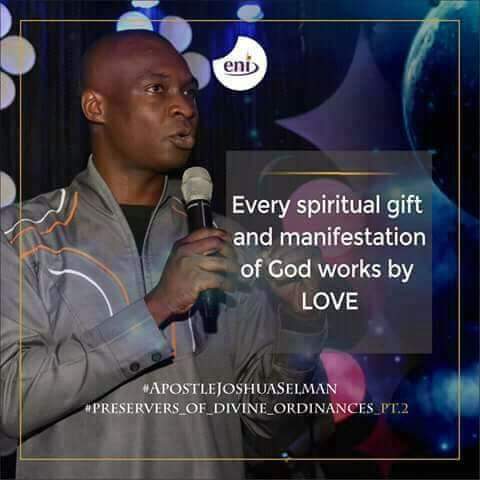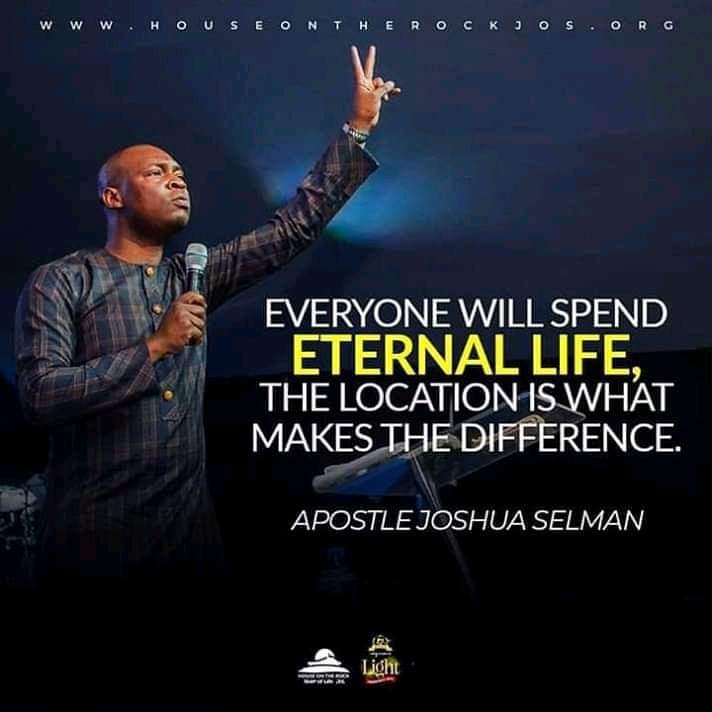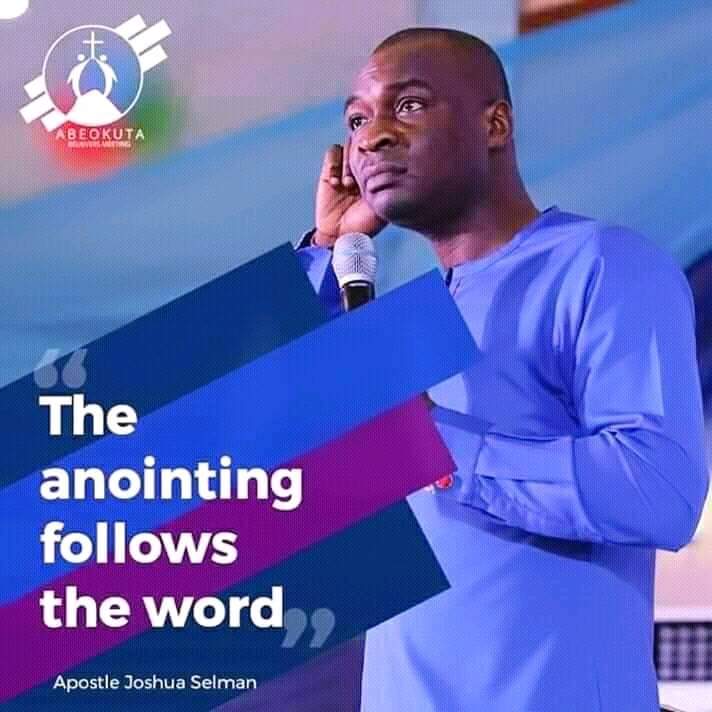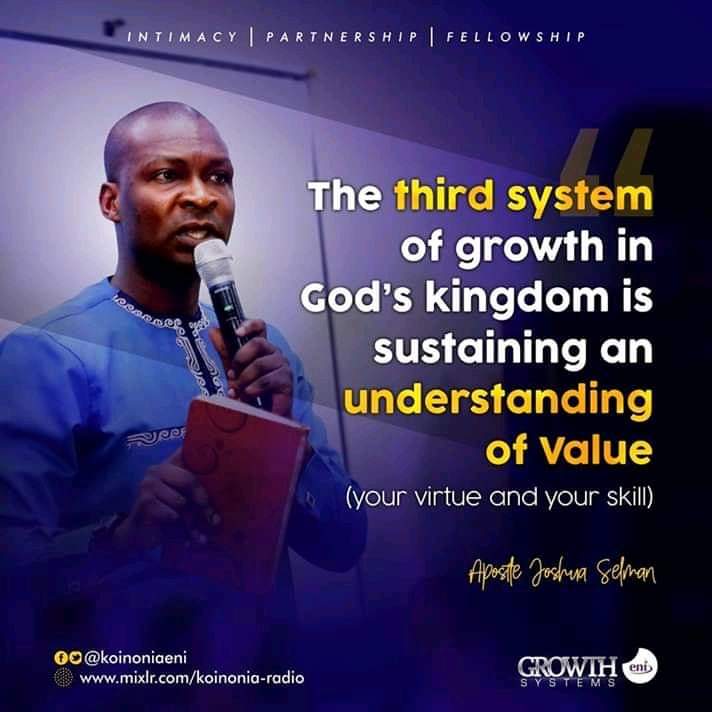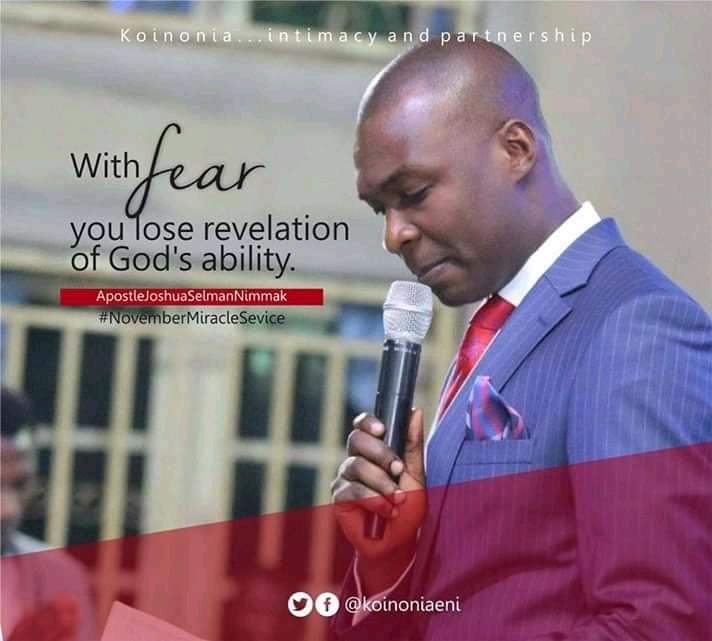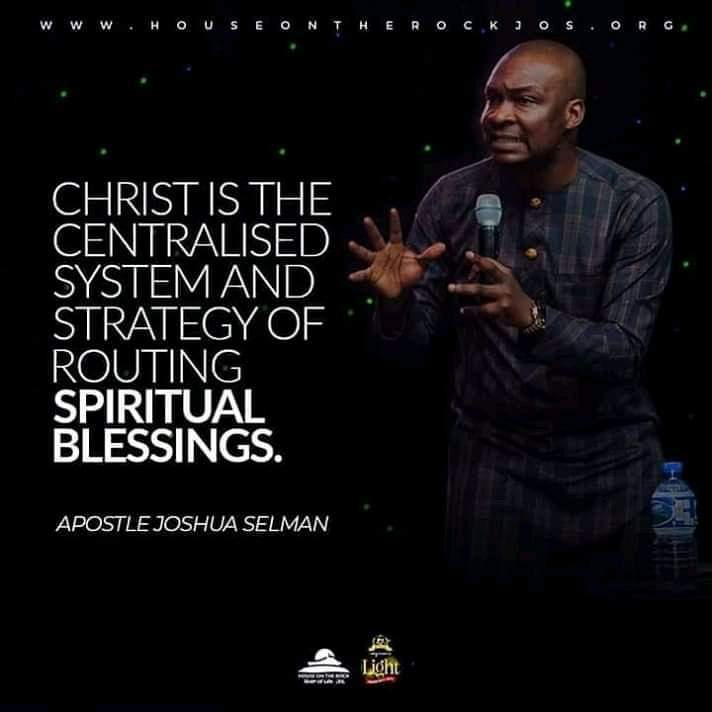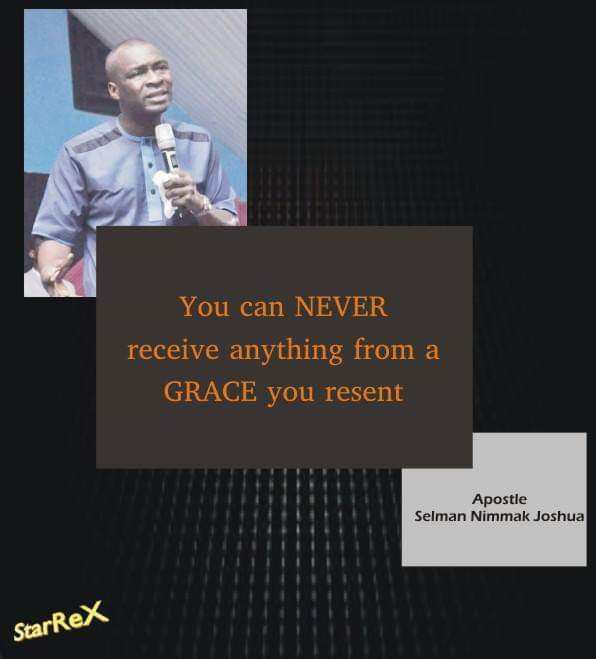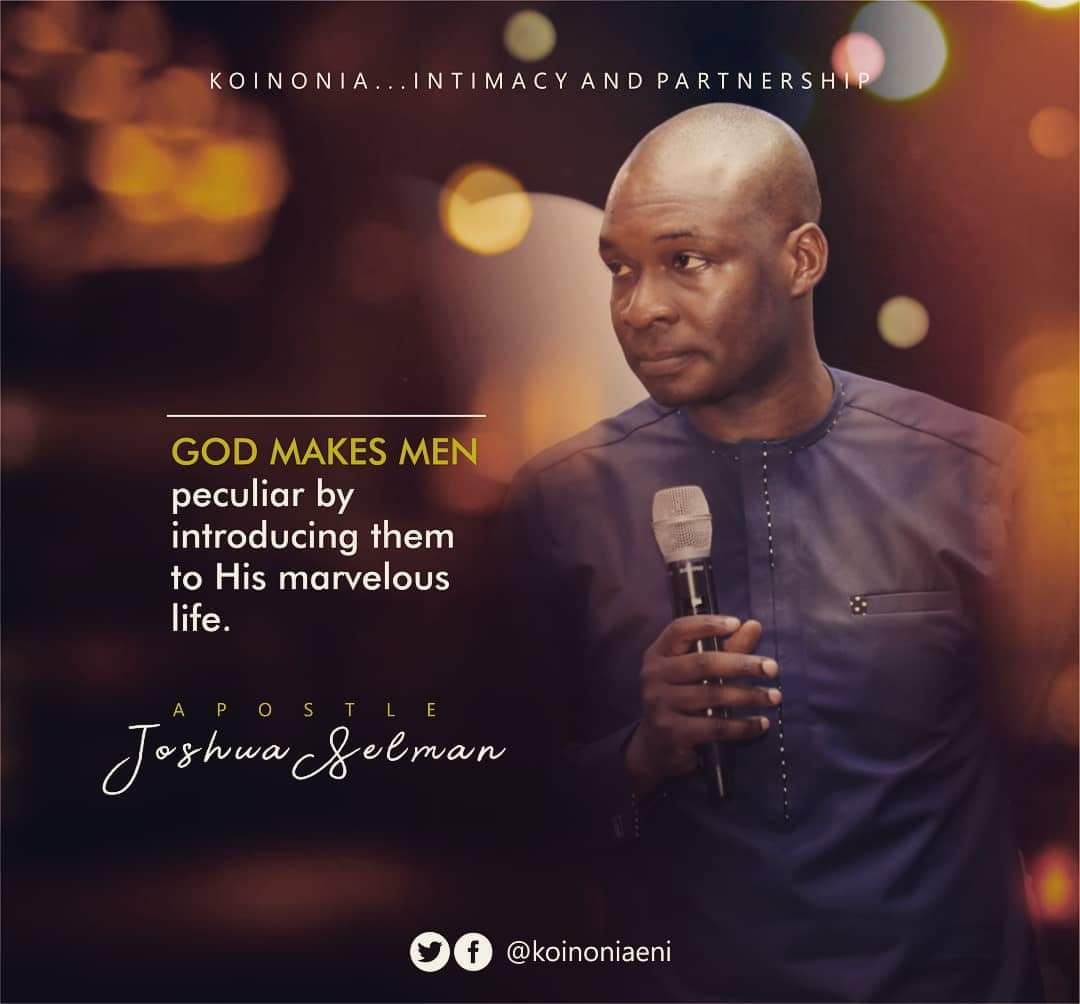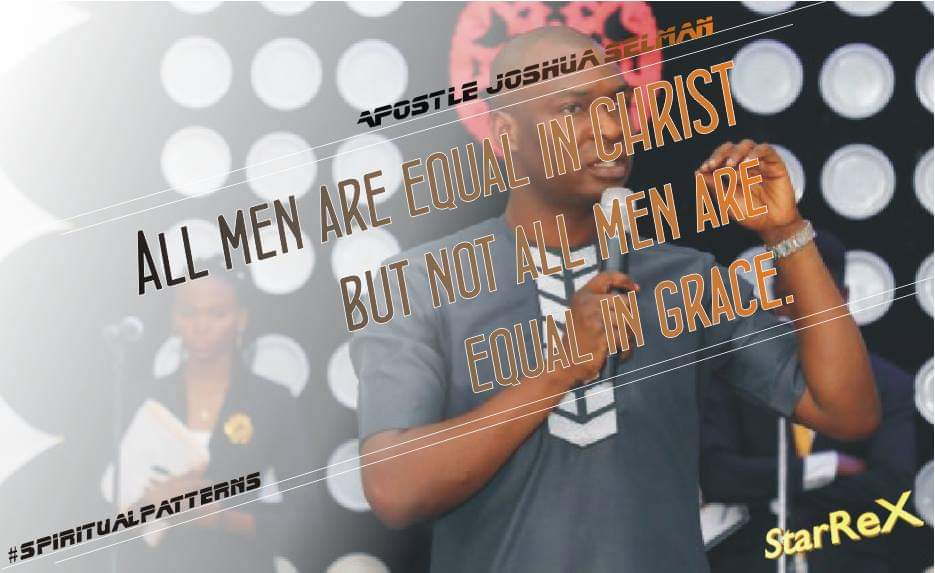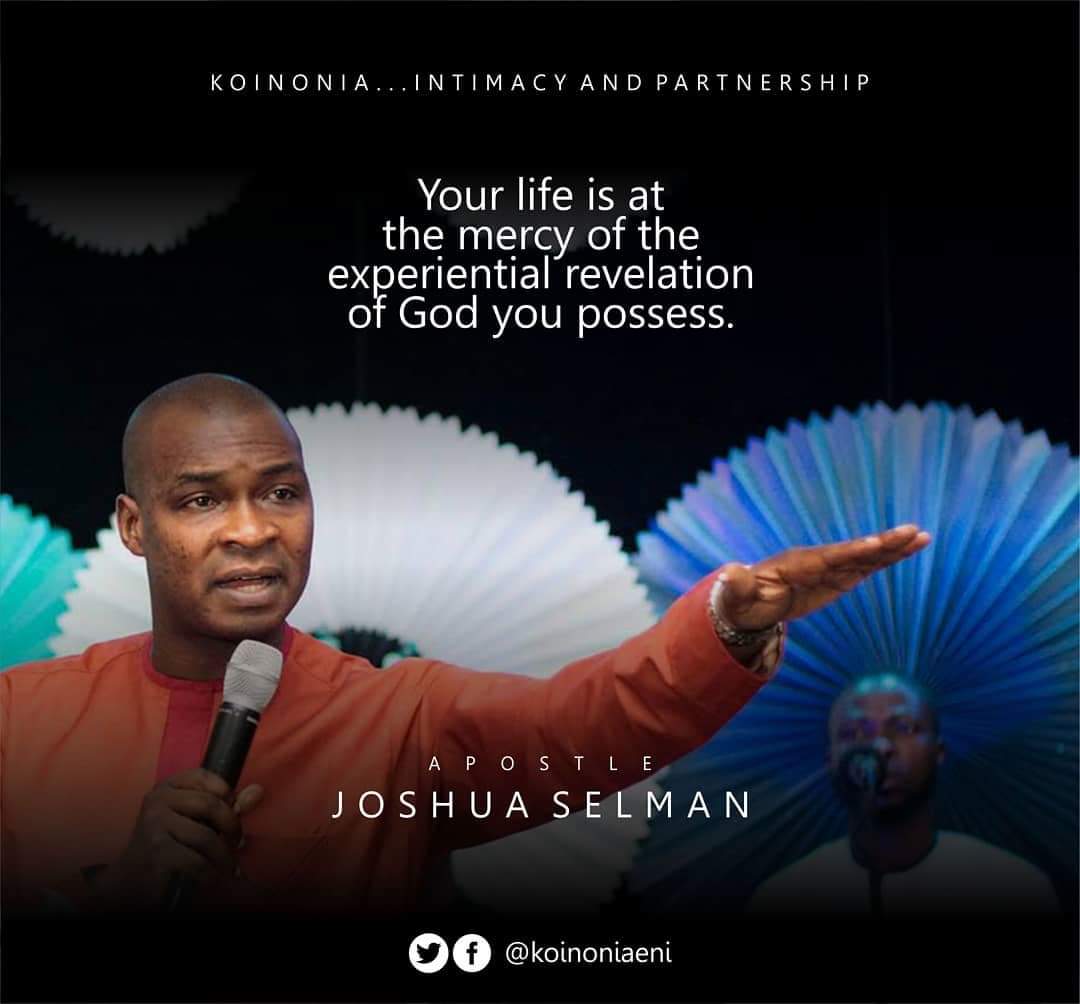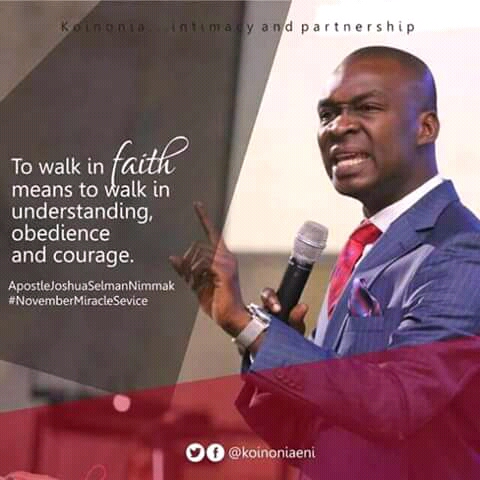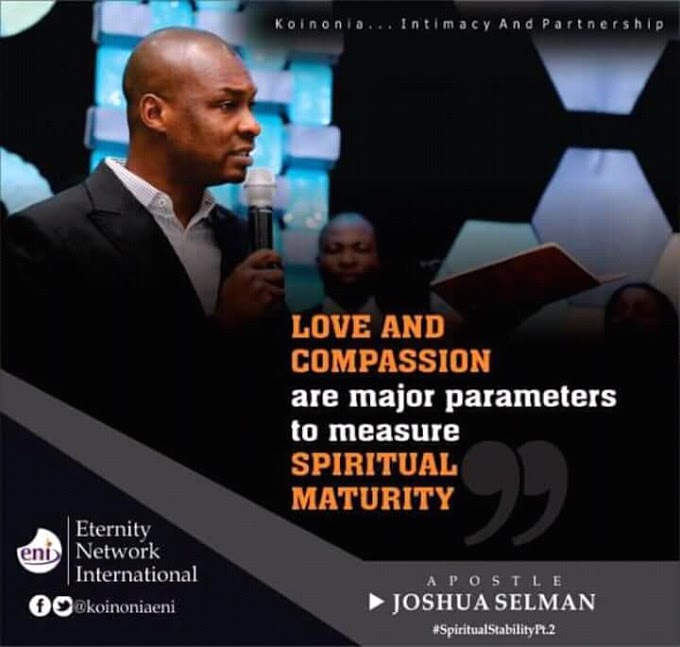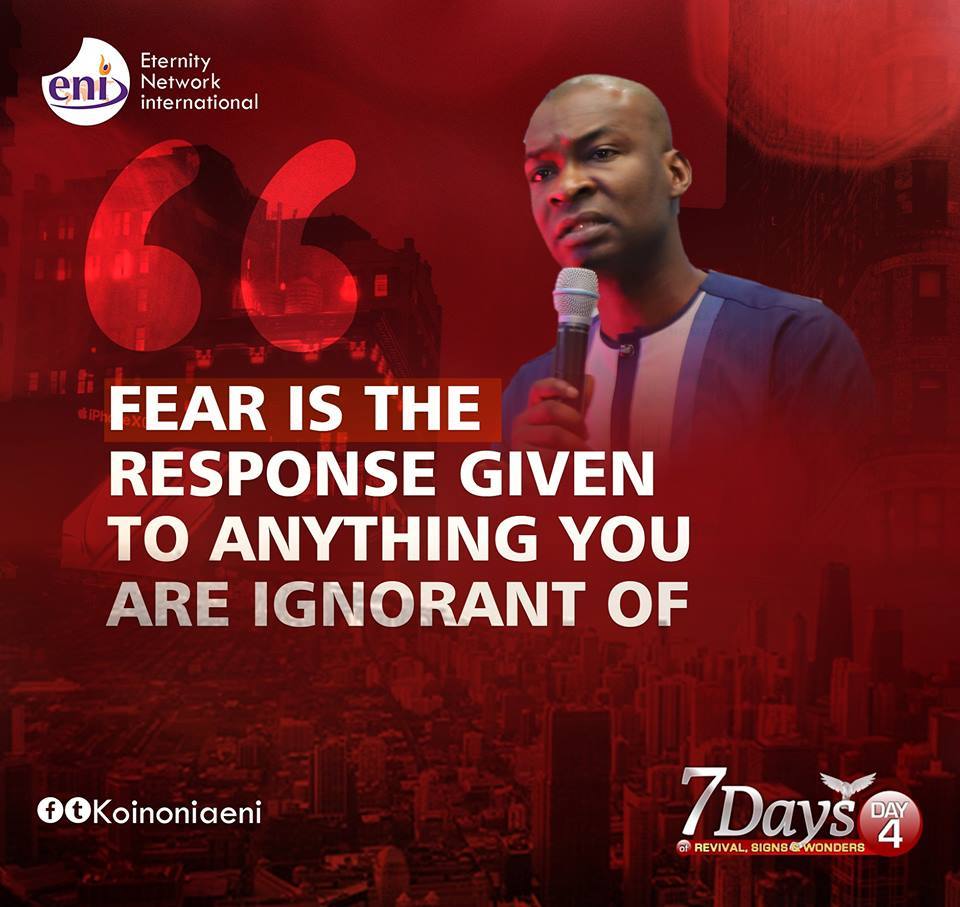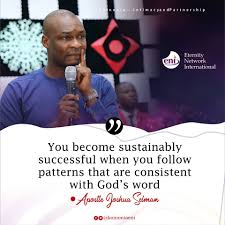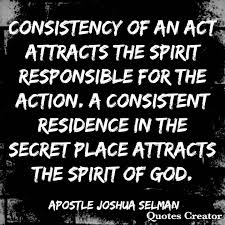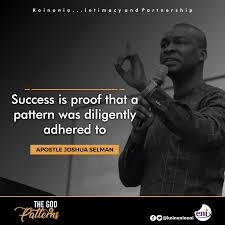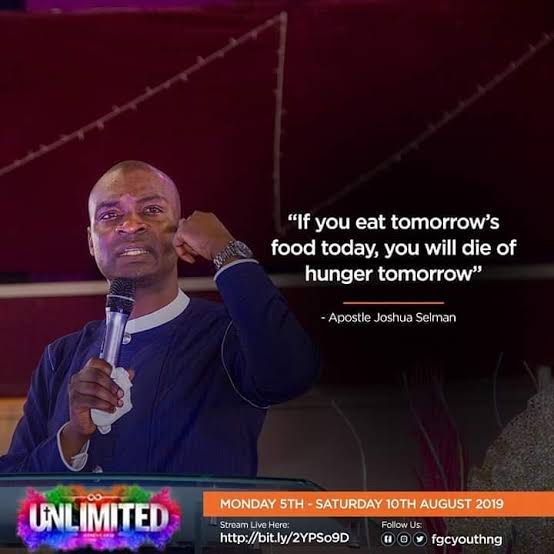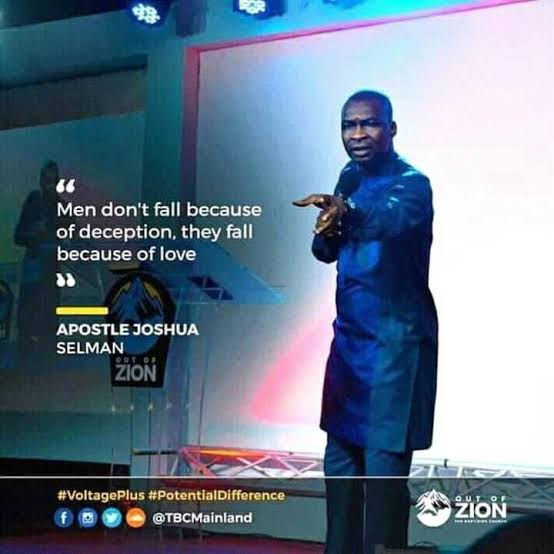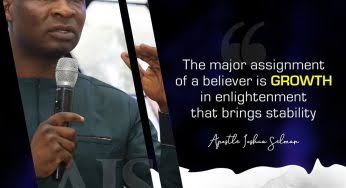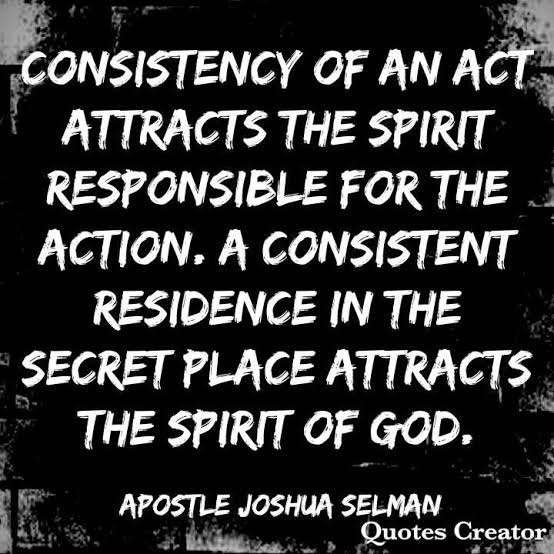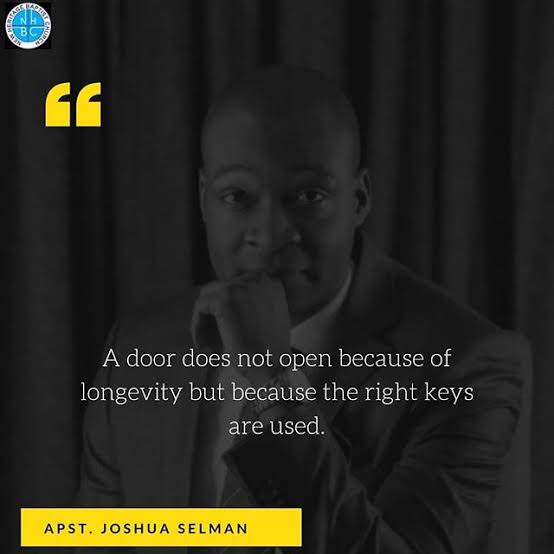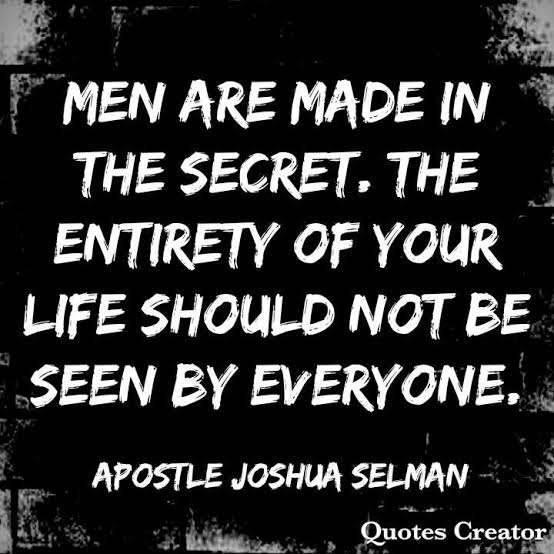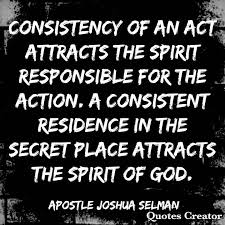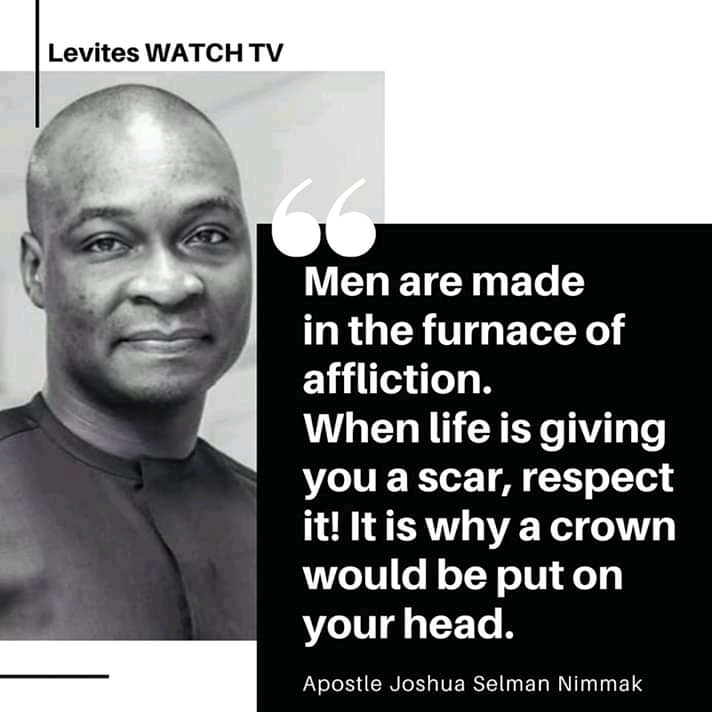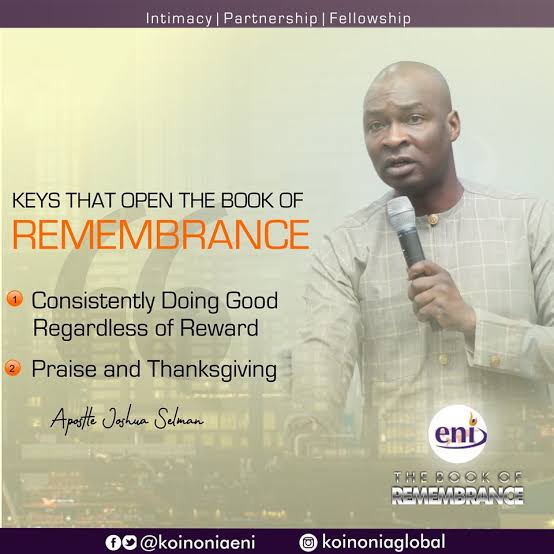 APOSTLE JOSHUA SELMAN BIOGRAPHY
Apostle Joshua Selman Nimmack is one of the most-sought-after Nigerian preachers. He is the founder of Eternity Network International (ENI), a ministry which he started March 2011 [8 years ago]. He is also the host of KOINONIA, a weekly programme organised by the aforementioned ministry where people from different part of the world come to Worship and Receive abundant blessing under the great Man of God.