Sure Mercies of David By Bro Gbile Akanni mp3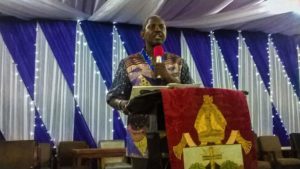 I believe that God in His deliberate care and concern for you as an individual has allowed you to come across this message; so you can receive His mercy, which will set your life and journey on course. I believe God wants to speak into your future, because of what He has in mind for you.
Let me share a little story with you as a way of introduction. Many years ago, when I was about stepping out of NYSC, and I was seeking the face of God for what He will have me do. I was praying and I sensed that there are certain things God will want me to accomplish in my lifetime.
I felt that there were things I was born and actually called by God to accomplish in my generation. And I wanted to fulfil it. I have given myself to much praying; until one day, in the course of this time that I've been praying, waiting and seeking God's face on how I can fulfill His mandate for my life. The Lord told me that I must first of all dr… You really need to listen to this powerful teaching!
Click here to DOWNLOAD ALL Bro Gbile Akanni messages at once