The Midnight Cry By Bro Gbile Akanni mp3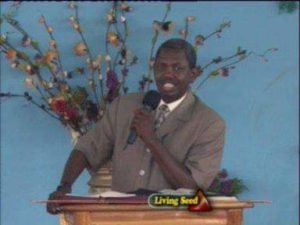 In Matthew 25:1-13 Jesus began to teach and explain in continuation of chapter 24, as response to man's questions about the general happenings, questions about signs and signals concerning the end of time. He began by giving certain instructions, painting different pictures just to make man take heed lest he be deceived against God's divine agenda, and things to be expected especially His second coming and the challenges forthcoming. These virgins are believers who have decided not to walk in darkness, who understand the implications of moving without light, who understand the benefit of moving with the spirit (light) of God.
So they arrived with their lamps, not leaving them behind because God's word is a lamp, the light, the illumination, the sight, the inspiration, the insight unto the feet- to guide them through the crooked paths, to provide suiting relief and comfort, a replacement to discomfort and dissatisfaction. This is a message to listen for every believer who desires to finish strong in their christian race. You really need to listen to this powerful teaching!
Click on the below button to download the full sermon now [NNmb]:
Click here to DOWNLOAD ALL Bro Gbile Akanni messages at once