YOUTH LEADER By Bro Gbile Akanni mp3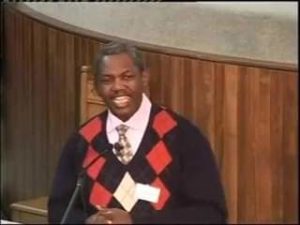 A man after Gods heart is not concerned about public image he is always concerned about acceptance with God- he doesn't seek to please the masses and that is the kind of leader that God is looking for. A man with a broken and a contrite spirit, a man that God can work with, a man that the Holy Spirit can race and stand with.
Though David was a man after God's own heart, satan did not let him be, satan pursues a man. David thereafter committed a sin but he did not hide what he did rather he plead for forgiveness from God, however Saul was different, he persuaded Samuel to dine with him, so he could hide the fact that the Lord had turned His back against him. But the Lord is not party to anybody's sin, which was why gr…David was a man after His heart and Saul was not. For you to be mightily used by God, you must come to a point where your re… You really need to listen to this powerful teaching!
Click here to DOWNLOAD ALL Bro Gbile Akanni messages at once