Download Evangelist BILLY GRAHAM Messages MP3 & Audio Sermons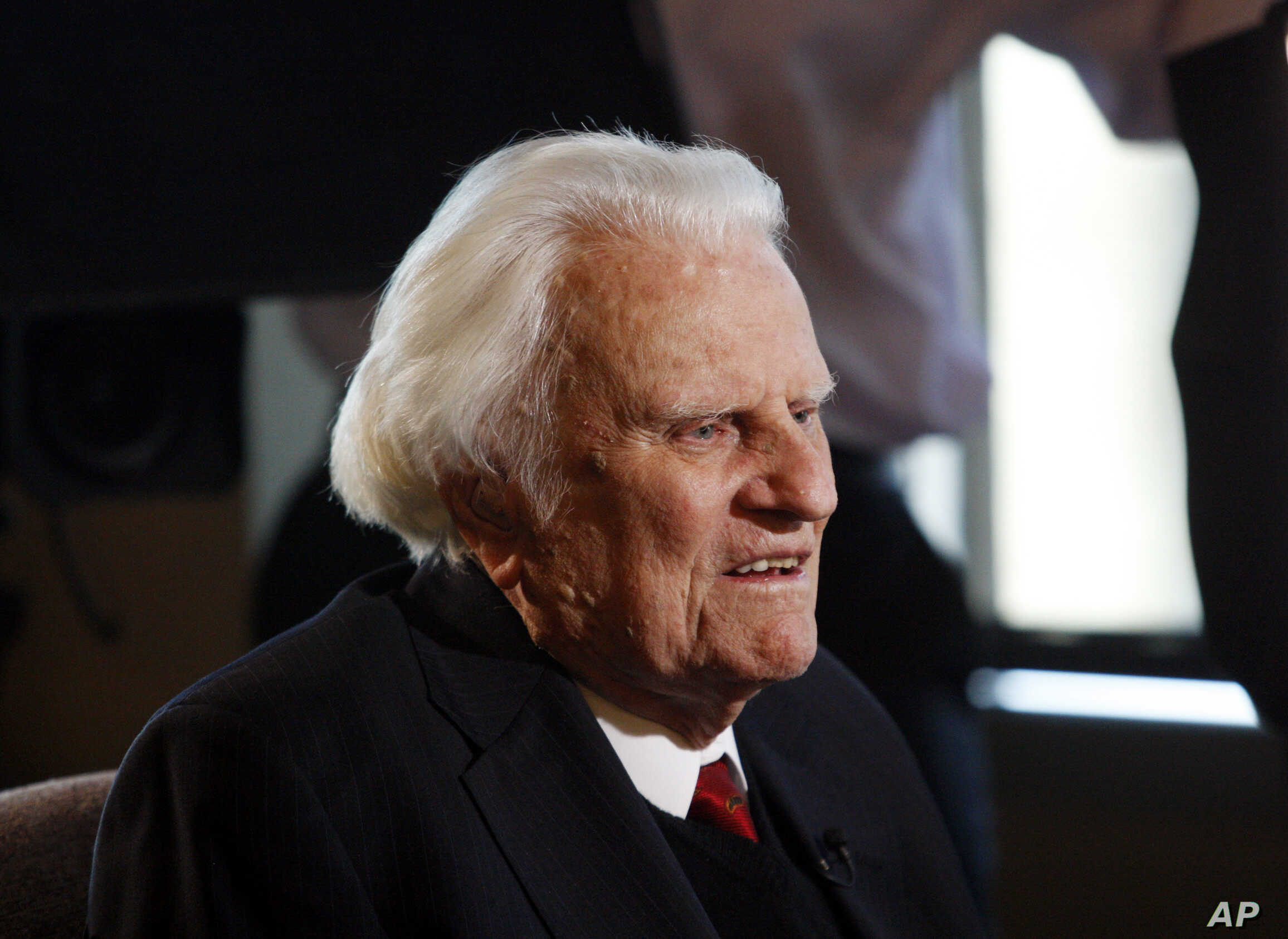 This page contains powerful Evangelist BILLY GRAHAM messages MP3 and audio sermons, teaching that you can easily download and listen to – for your personal and spiritual growth.
How to Download Evangelist BILLY GRAHAM Messages MP3 & Audio Sermons:
The download is very simple and easy. All you need to do is to click on any of the below titles. The download will start in less than 2 seconds.
Please don't forget to share this post on your facebook/whatsapp right now so that other people can download these life-transforming teachings.
Would you like to get more Messages & Videos by Evang Billy Graham? There are lots of them on the ministry's official website & YouTube channel. Click here to get them now.
---
Wait, Before you go…!
Here are some other powerful teachings for You:
(Just Click on the name of any Preacher to start downloading right away)
Biography
---
World renowned Evangelist Billy Graham was born on the 7th of November, 1918 in Charlotte, North Carolina, in the United States of America. He died on the 21st of February 2018 at Montreal, North Carolina. He was aged 99 at the time of his death. The renowned evangelist preached in many crusades, and his cordial relationship with so many presidents in the United States of America brought him to international prominence. He was the son of a man whose source of livelihood was dairy farming. Billy was the first in a family of four children and grew up in a rural area somewhere in North Carolina.
In 1934, he attended a revival meeting led by the evangelist Mordecai Hamm, and took radical decision by giving his life to Christ at age 15.He got married in the year 1943 to Ruth Bell, who was the daughter of a missionary sent to China whose name was Nelson Bell.
Billy and Ruth raised five wonderful children. He affected millions of lives with the simple message of the cross and is known to always tell the unbelievers to make peace with God. He wrote many books and these books have been a blessing to many.

Billy's integrity has encouraged millions to subscribe to his spiritual guidance and became a mentor to great men like Martin Luther King Junior, Muhammad Ali and some United States presidents.

---
---
DISCLAIMER!!!
We do not claim ownership of any of the files on our website. They remain the properties of the original content creators. We only upload them for the Edification of the listeners.
Please, if we have infringed on your copyright or someone you represent, and You want your media files removed from our database, send a mail to "admin@naijasermons.com.ng" right away, we will remove them all in less than 2 hours. Thanks for your understanding sir/ma. To read more about our Content Removal Policy, CLICK HERE.