Pastor Chris Oyakhilome PDF Books Download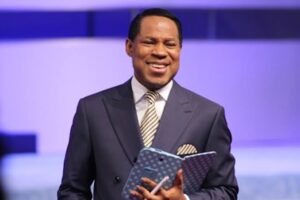 This page contains pdf ebooks by Pastor Chris Oyakhilome that you can easily download and read to improve your life.
How to Download Pastor Chris Oyakhilome ebooks:
The download is very simple and easy. All you need to do is to click on any of the below titles. The download will start in less than 2 seconds.
Please don't forget to share this post on your facebook/whatsapp right now so that other people can download these life-transforming books.
---
Pastor Chris Oyakhilome was born on the 7th of December, 1963 in Edo state, Nigeria. He obtained his BSc degree in Architecture from Ambrose Ali University, Ekpoma. He was also awarded an honorary doctorate degree in science from the same university and Doctor of Divinity degree from Benson Idahosa University.
Pastor Chris started ministry as a student in the University. It was initially called Believers' Loveworld Fellowship. Now it's known as Believers' Loveworld Inc (aka Christ Embassy), it was fully established in 1989. The headquarters is currently located in Lagos and it has many other branches in Africa and around the world.
He also runs a healing school plus a daily devotional (Rhapsody of Realities). It has millions of followers around the world.
Pastor Chris is also a known prolific writer. His books focuses on matters of the Prophetic, Healing and Excellence.
---
Wait, Before you go…!
Here are some other books available for you:
---
DISCLAIMER!!!
We do not claim ownership of any of the files on our website. They remain the properties of the original content creators. We only upload them for the Edification of the listeners.
Please, if we have infringed on your copyright or someone you represent, and You want your media files removed from our database, send a mail to "admin@naijasermons.com.ng" right away, we will remove them all in less than 2 hours. Thanks for your understanding sir/ma. To read more about our Content Removal Policy, CLICK HERE.