Conquering unbelief by Apostle Joshua Selman mp3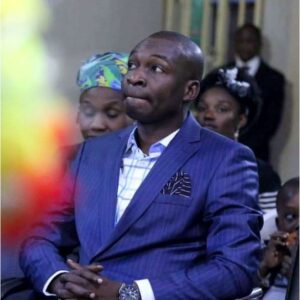 Abraham, when he was a hundred years old. Considered not the deadness of his body. Both of them has passed any stage where reproduction and childbirth is possible. We are not persuaded about spiritual things. When you lay hands on the sick, what is happening to your spirit? Do you truly realize that something is leaving you to step into the person. Can I tell you something? It is your degree of persuasion and conviction that will open doors for you in the spirit.
You do not know the power of activating the Word of God to work in your life. Are you persuaded that you shall not die even if someone brings gun to shoot you. I tell you the truth.
"No man born of a woman will be able to take my life. I do not live by the sword, I will not die by the sword." The part of the Word that you believe is the one that will work for you. That section of the bible that you take as true, is the one that will eventually wo… You can't afford to miss this powerful teaching!
Click on the below button to download the full sermon now [26mb]:
People also found these useful
koinonia, eternity network international, Apostle Joshua Selman messages, teachings, preachings, sermons
DOWNLOAD ALL Apostle Joshua Selman messages HERE