DCLM Daily Manna for Today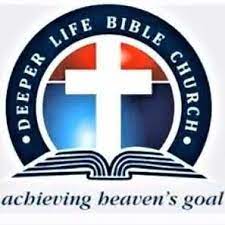 Would you like to read DCLM Daily Manna for today, plus prayer points? You're on the right page…!
On this page, we have the devotionals for every blessed day, in a chronological order. All you need to do right now is to scroll down a little to the actual date you need, and then click the topic – the write-up will display instantly.
*Note: If you don't want to keep visiting this page every time you need the devotional, you can install our mobile app instead. It is very easier to access there. CLICK HERE TO INSTALL RIGHT NOW!!!
DCLM Daily Manna for SEPTEMBER 2021
About DCLM Daily Manna

The DCLM Daily Manna Devotionals is a product of the Deeper Christian Life Ministry. It aims to draw many people closer to God. It is filled with powerpacked scriptures, rugged prayer points, and also a powerful message for lifting the hearts of people. This devotional brings insight to many through God's word. It is written by the founder and General Overseer of DCLM, Pastor WF Kumuyi. The issues that pertains to life and godliness are being addressed, likewise the wisdom and the weapons responsible for overcoming these issues are littered in this devotional. There have been records of testimonies as a result of the blessings of the devotional. It can help you know and understand God more.
You will also be able to understand his ways, precepts and his will. Add it to your list of study materials everyday, study it, obey the instructions and give yourself to prayer, then watch how your life will turnaround drastically.
Pastor William Folorunso Kumuyi was born on the 6th of June, 1941 in Ogun state, Nigeria. He was a student of Mayflower school in Ikenne, Ogun state. In 1967, he obtained a first-class honorary degree in Mathematics from the University of Lagos (UNILAG). He was the overall best graduating student that year.
William Kumuyi got born again on the 5th of April, 1964. He explored the materials of Spurgeon, Finney, John Wesley and many others. He was also involved with the Scripture Union. He started ministry in 1973, while being a lecturer of Mathematics at UNILAG. There he began a Bible Study group with 15 students which came to him for Bible training. This led to the start of the Deeper Christian Life Ministry (DCLM) in 1982. 23 years later, the ministry recorded over 800,000 affliates.
The church currently has it headquarters in Gbadaga, Lagos. The auditorium has a 30,000-seater capacity, and is one of the biggest church auditoriums in the world. It has branches all over Nigeria and beyond. Pastor Kumuyi has also authored several books. Pastor W F Kumuyi got married Abiodun Kumuyi in 1980, but she died in 2009. They both had two children, Jeremiah and John. In 2010, Pastor Kumuyi married Folashade Adenike Blaize.
DCLM Daily Manna devotional for today, prayer points, pdf download, read online