Download Gbile Akanni Messages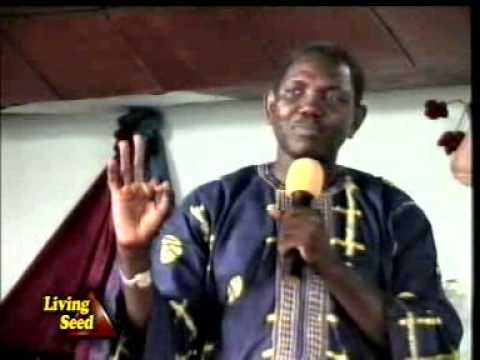 A lot of people messaged me that they were unable to download Gbile Akanni messages, and this is why I'm writing this simple tutorial:
Follow the below steps to download Gbile Akanni messages right now on your smartphone:
Step 1: Click on this link ===> https://naijasermons.com.ng/gbile-akanni-messages
Step 2: Once the link has finished loading, scroll down a bit you will see a lot of messages there. Just click on the title of any message you will like to download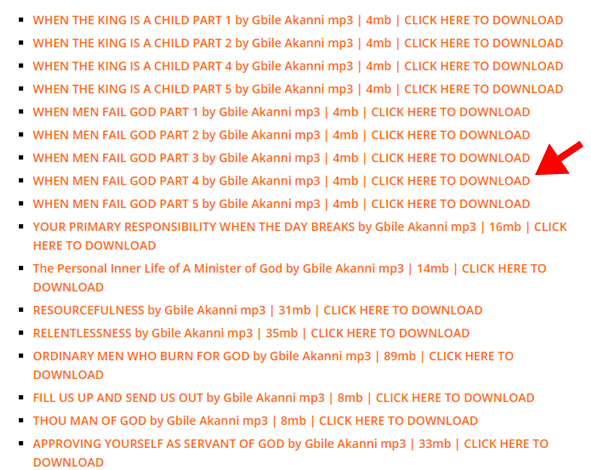 Step 3: Immediately you click on the message title, it will begin to download to your phone or laptop
Step 4: Click on the share button
Did you find this tutorial helpful? If yes, please click on the share button to help others out there as well.
Please comment below if you still find it difficult to download the sermons.
Thanks…
GOOD NEWS!!!!
Brethren, I'm happy to inform you that you can now download thousands of Bro. Gbile Akanni messages on your smartphone.
Here is the direct download link category by category:
People also searched:
free mp3 download of gbile akanni messages, download gbile akanni messages audio mp3, download gbile akanni audio messages, gbile akanni mp3, gbile akanni sermons, bro gbile akanni messages, gbile akanni biography
Bro. Gbile Akanni is a renowned Nigerian Preacher, author and teacher of the Word. He is the president of 'Living Seed', a trans-denominational ministry which is situated at Gboko, Benue State Nigeria. This great man of God is known for his in-depth knowledge of the word of God and undying passion for the souls of men.