Download Koinonia Abuja MIRACLE SERVICE June 2022 (MP3) with Apostle Joshua Selman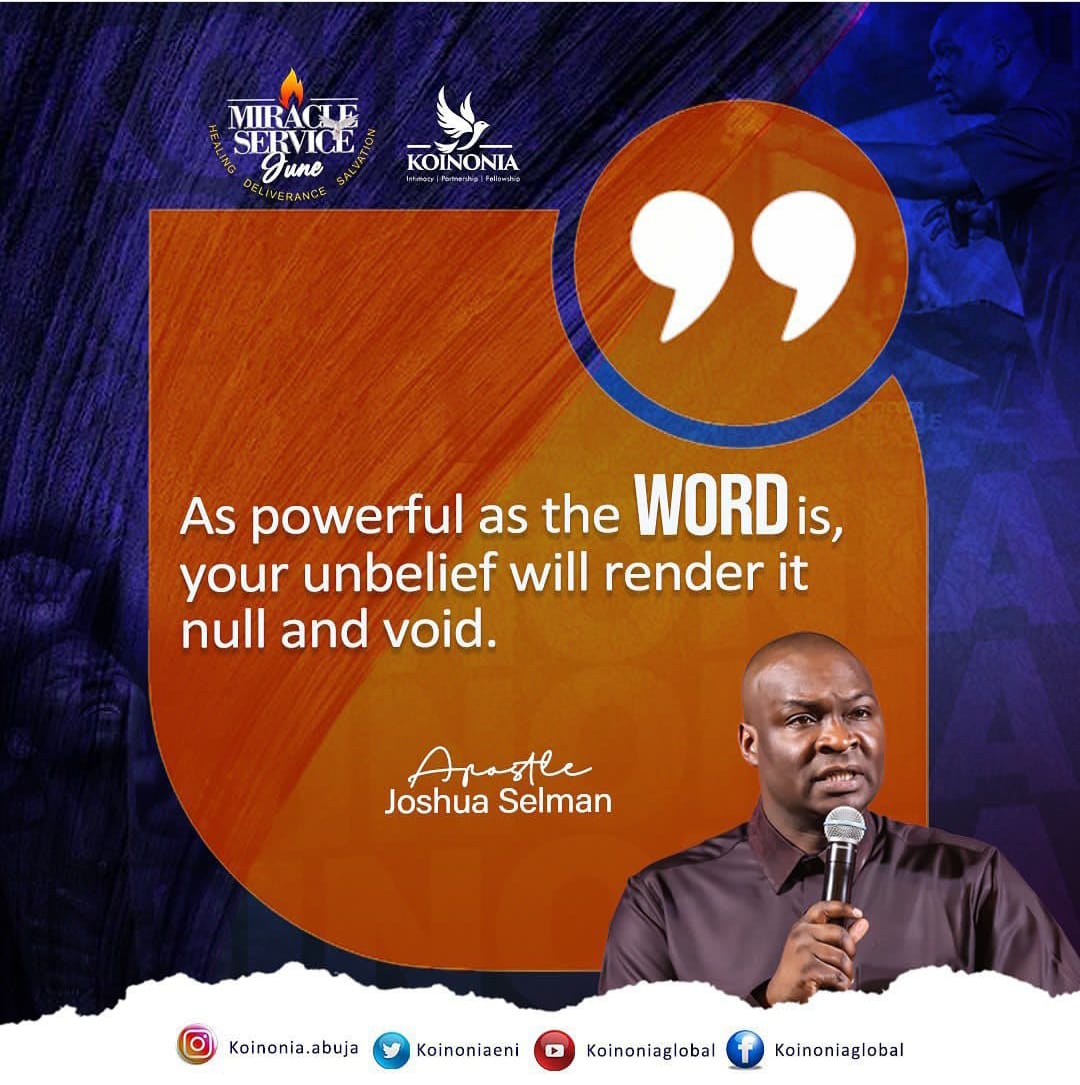 Find below Koinonia Abuja Miracle Service April 2022 with Apostle Joshua Selman Nimmak for Sunday, 26th June 2022. Here are some excerpts from the programme: As powerful as the Word is, your unbelief will render it null and void. Faith must be in the name of Jesus, the resurrected Christ, to produce any results. Rest is the name given to any condition that ensures you are free from any opposing force. It is the responsibility of every shepherd to work with the Spirit of God in bringing God's people into rest in experience. As a believer, it is your responsibility to keep praying, until your rest is manifest. We keep contending for rest roundabout because where we are is not our rest.
God's love is unconditional, but walking in the reality of His promises is highly conditional. No amount of prayers, confessions, spiritual activities, or even impartation will ever replace the need for obedience. God's power will usually demand faith on the part of the receiver before it is revealed. Rest roundabout is God's desire for every believer in Christ, therefore, you must contend for rest in every area of your life.
Click the button below to download (37mb)