Download Koinonia Abuja MIRACLE SERVICE MARCH 2022 (MP3) with Apostle Joshua Selman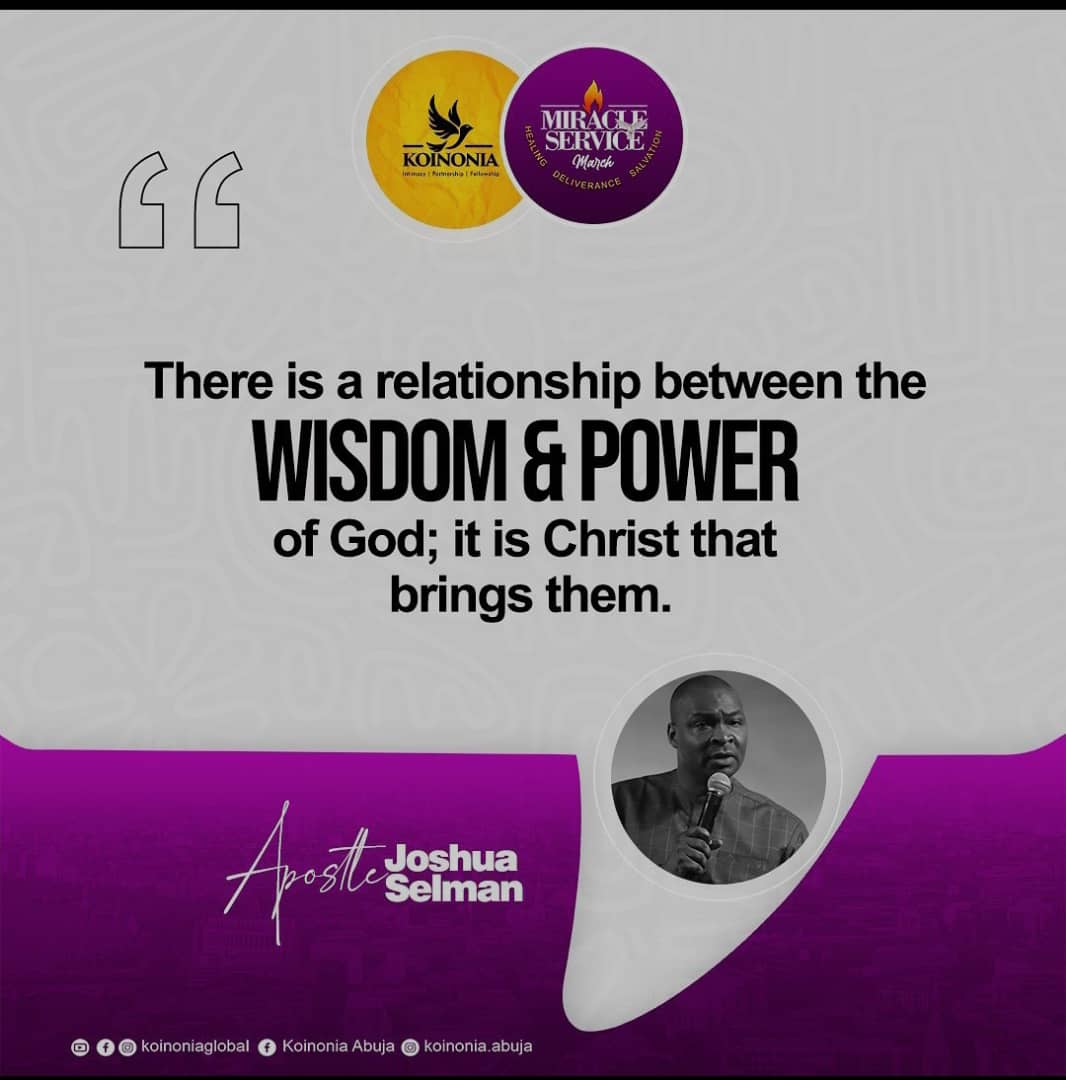 Find below Koinonia Abuja Miracle Service February 2022 with Apostle Joshua Selman Nimmak for Sunday, 27th March 2022. Here are some excerpts from the programme: Christ and the anointing are revealed to His people in two dimensions: The power of God; to correct unfavourable conditions and The Wisdom of God; an impartation of grace and knowledge. The assignment of Wisdom is to dress you in the robe of royalty. The Wisdom of God is a speaking spirit, when it comes upon you, it tells you what to do. There is a relationship between the wisdom and power of God; it is Christ that brings them.
Accessing the wisdom of God might come with instructions and principles that are out of the norm. In addition to chasing the power of God, you must access the wisdom of God. You have two responsibilities when the power of God comes upon you: To believe in Jesus and the vessel He uses, and to take the step of faith.
Click the button below to download (40mb)