20 RELATIONSHIP MISTAKES AND THEIR SOLUTIONS. BY PASTOR FEMI LAZARUS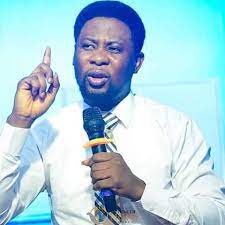 It is not a crime to make mistakes in relationships because mistakes are INEVITABLE. However, they are AVOIDABLE. Therefore, to be afraid of mistake, is a mistake itself. It is the revelation of the truth and wisdom that liberate the soul from deceptions as Jesus said "You shall know the truth, and the truth you know shall set you free". There are instructions that you must guide jealously to avoid problems and prevent being a FOUNTAIN of mistakes in relationship. You can avoid the miserable experience when you have your will, you become powerless and a victim when you fall into it.
The erroneous societal perception of what a good relationship must look like has turn most incubators of potentials into waste bin waiting to be disposed. Nevertheless, there are faithful souls who adhere to the true principles of Godly relationship. Such folks are men and women of massive impact. You need to listen to this message and find for yourself WISDOM the principal thing.
Click the below button to download the message now (31mb)