Bigger Burden for More Authority by Pastor Paul JERE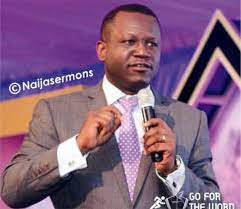 God is not interested in announcing your ministry but announcing your life. Jesus is a door and everyone should desire to be a door to our generation just as Jesus was to his generation, Samuel was a door to his generation considering the scripture in first Samuel But the LORD said to Samuel,
Do not consider his appearance or height, for I have rejected him; the LORD does not see as man does. For man sees the outward appearance, but the LORD sees the heart. God is not looking for countenance but content. God sees the heart. Packaging cannot take over your content, your content is found inside of y..
Tab below to download Bigger Burden for More Authority by Pastor Paul JERE MP3 (15mb)