Building by Consistency & Perseverance by PASTOR MIKE MAMVONG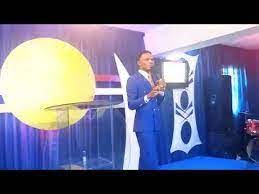 As believers we need to build according to Gods pattern, to build means to develop or give something A FORM according to pattern, it also means to strengthen all aspect of your life in accordance with will of God. Consistency is a degree of firmness, density or resistance to movement. Perseverance is continued effort to do or achieve something despite difficulties failure or opposition.
Nothing will ever stand the test of time without Consistency and Perseverance. Quoting from scripture: Do not be deceived: God cannot be mocked. A man reaps what he sows. The one who sows to please his sinful nature, from that nature will reap destruction; the one who sows to please the Spirit, from the Spirit will reap eternal life.
Tab below to Download Building by Consistency & Perseverance by PASTOR MIKE MAMVONG MP3 (17mb)