Character Environment by Apostle Edu Udechukwu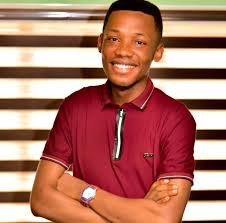 Then God said, 'Let us make man in our image, in our likeness, and let them rule over the fish of the sea and the birds of the air, over the livestock, over all the earth, and over all the creatures that move along the ground. Man from design was created to have dominion over the earth and all that dwells in the earth but due to the sin of the first Adam he lost the dominion but the second Adam has come to restore the dominion to every mankind.
Scriptures says And you He made alive, who were dead in trespasses and sins, in which you once walked according to the course of this world, according to the prince of the power of the air, the spirit who now works in the sons of disobedience, among whom also we all once conducted ourselves in the lusts of our flesh, fulfilling the desires of the flesh and of the mind, and were by nature children of wrath, just as the others.
Tab below to download Character Environment by Apostle Edu Udechukwu MP3 (10.7mb)