CHECK YOUR MOTIVES By Joyce Meyers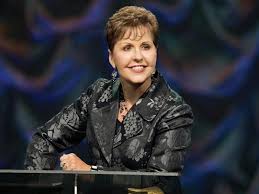 Most times as believers we work hard, serve hard, love hard and even worship hard all to be assured of desired result. We tend to do more of what we believe is right and acceptable to God as to make Him open His hand and open all closed doors, heal all our terminal diseases, make straight all crooked ways and give us our desired home. All these and many other desires are godly and desirable, but in most cases we don't get them despite our devotion and commitment.
In this series, God filled Joyce's mind to answer the question of why we don't get desired move of God in our life when facing specific situation. It is not that God is not ready to open doors as we knock or mend our family issues the first time we pray. He (God) can miraculously provide the dream job we desired as we think about it. But why didn't God do it as we desired? Didn't He value our services of faith? These and many other questions you will find answer to in this series. Download the message below and you will be glad you did.
Click the below button to download the message now (6mb)