CHILDREN OF THE MOST HIGH GOD By Pastor Mensa Otabil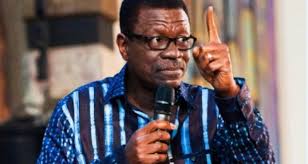 "Now I say, that the heir, as long as he is a child, different nothing from a servant, though he be lord of all". The above verse from the book of Galatians is the direct pictorial representation of a child that doesn't know what his/her rights in the father's house are. It is not inevitable that even the maid who is appointed to serve such child will claim lord over him/her owning to the child's ignorance of self-worth. Knowledge they say is power, when you have the right information about something you become powerful in the field of concern.
One of the powerful tools used by the devil on His victims is ignorance. The devil blindfold the eyes of his targets so that they may not see the truth about their lives nor find solace at the peaceful bosom of Christ. To know you rightful position with God through Christ and to over the deceptions of the devil, Download this message below and you will be glad you did.
Click the below button to download the message now (27mb)