CRITICAL WISDOM FOR SUCCESSFUL LIVING 1 by Dr Paul Enenche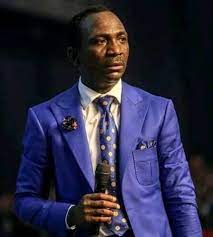 In this sermon you will understand the critical wisdom believers must have in life to have a successful living. Wisdom is one of the most profitable, gainful and successful living. It is very critical for outstanding and meaningful living. It's is the distinguishing factor that differentiates successful and unsuccessful people.
Wisdom is the ability to apply accurately counsels, knowledge or information so as to get things done accurately. The pathway to Wisdom is not on the Surface, its not something you think out naturally. There is a path that has been provided by God, for us to navigate and bring Wisdom to circumstances and situations.
Tab below to download CRITICAL WISDOM FOR SUCCESSFUL LIVING 1 by Dr Paul Enenche MP3 (36mb)