Dynamics of Prayer by Pastor MIKE MAMVONG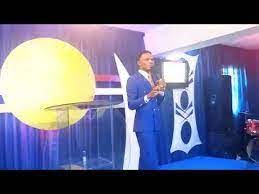 A praying soul is a blessed soul. Jesus during his physical presence with his disciples stressed out the perspectives of God the father to the request of Christian. There He said "Ask, and it shall be giving onto you, Seek and you shall fine, and knock, it shall be open onto you. This he said in confirmation to the fact that God is always ready to hear our voices of prayers and bless us in returns.
However many people follow this instruction but didn't get desired results. The word of God is true and valid always because He is not a man to lie nor son of man repent. To pray the effective prayers of the righteous that avails much download this message and learn prayers.
Tab below to Download Dynamics of Prayer by Pastor MIKE MAMVONG MP3 (41mb)