Efficiency By Light by Apostle Edu Udechukwu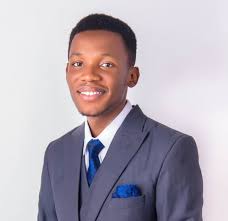 The Efficiency by Light is the heritage of every believer, and believers are light because they have been changed intellectually and morally. These changes are significant making believers like a town on a hill, which illumines the sky for hundreds of miles. The light from believers cannot be hidden. Just has It has been written that we are the light of the world a city set on the hill which cannot be hidden.
For although they knew God, they did not glorify him as God or give him thanks, but they became futile in their thoughts and their senseless hearts were darkened. Although they claimed to be wise, they became fools and exchanged the glory of the immortal God for an image resembling mortal human beings or birds or four-footed animals or reptiles. The world has a darkened mind. They profess to be wise when they are really fools. They deny the living God by worshiping false gods or themselves or denying God's existence all together. You need to listen to this sermon till the end.
Tab below to download Efficiency By Light by Apostle Edu Udechukwu MP3 (12.6mb)