Engaging God by Apostle Arome Osayi (Sermon)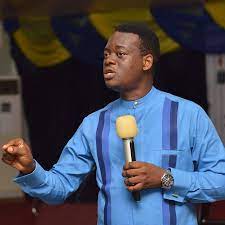 The level you are operating in will show the kind of prayer you pray. Your prayer life is an expression of where you are operating from.
According to the Scripture, God has given this earth to the sons of Men. That would imply that Men are the Controller of the happenings in the Earth region. When situations strike, Men would look for a way to Engage God to interfere in their affair so as to bring Liberty to them. Just like the Disciples of our lord, JESUS Engaged him and he commanded the Storm to cease, that's how God interfere when he's Engaged.
Click the below button to download the message now (30mb)