DOWNLOAD MP3: EPHPHATHA: THE MYSTERY OF OPEN DOORS by Apostle Joshua Selman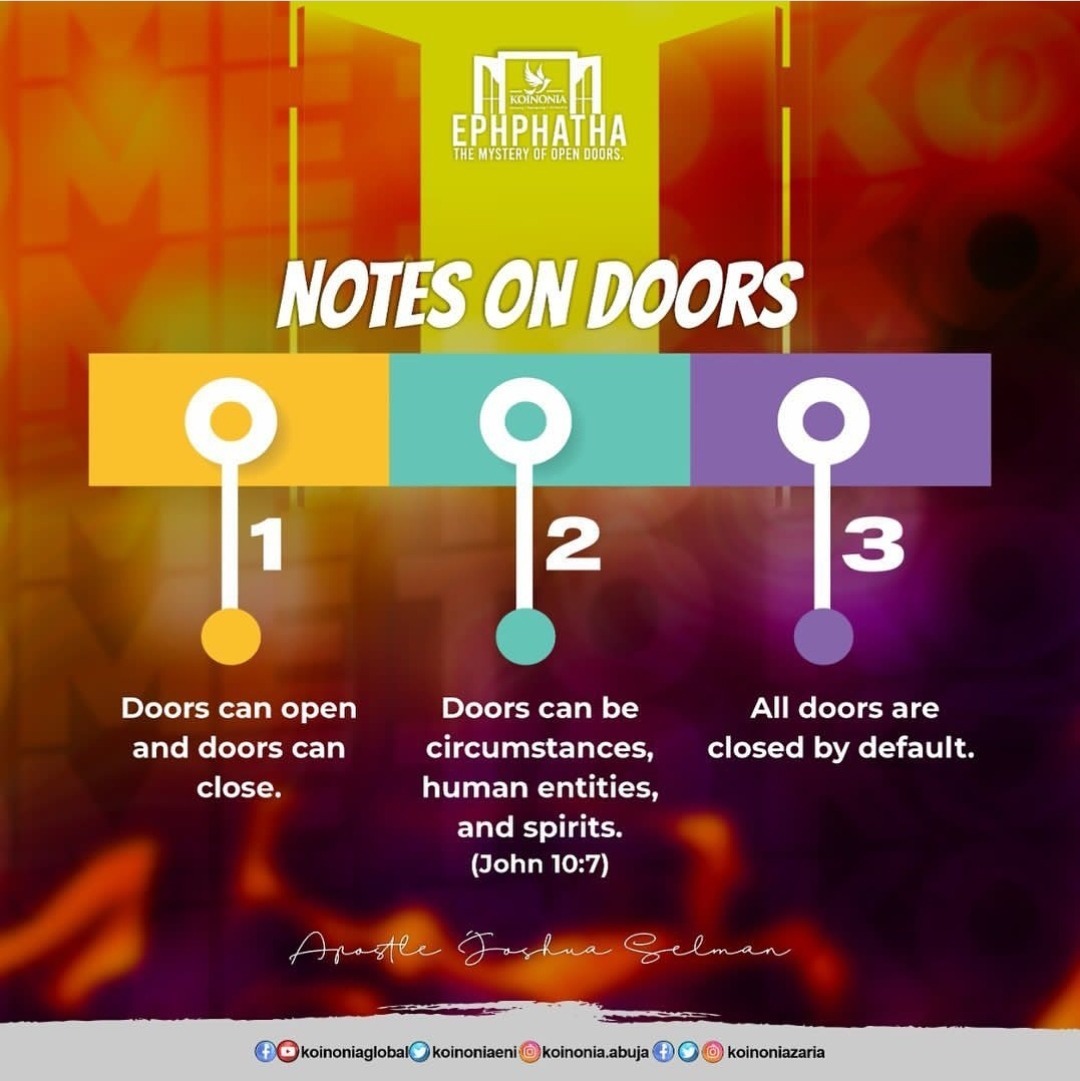 Doors are authorised systems for access; doors control motion and movement. Doors can also mean hindrances, limitations and restrictions. Doors can open and doors can close. Doors can be circumstances, human entities and spirits. All doors are closed by default.
Doors are closed to manage or restrict access until permission is granted. Closed or sealed doors increase the value of a product. Generally, doors, especially when closed, sustain the ability to protect and preserve. Closed doors can be deliberate hindrances, put up to hinder progress.
Click the button below to download (50mb)