FACILITATORS OF DEDICATION by Dr Paul Enenche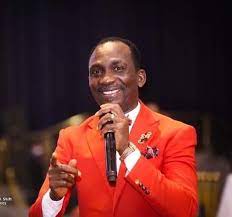 The objective of the sermon is to understand the danger that confront our dedication to God and the factors that will facilitate our dedication to Christ. Quoting from scripture: Examine yourselves to see whether you are in the faith; test yourselves. Can't you see for yourselves that Jesus Christ is in you unless you actually fail the test?. We live in a world today where passion for God is in danger.
Dr Paul Enenche mention five reason why our dedication must be guided we leave in a word that is overwhelmed with iniquity. The abundance of iniquity is the suffocation of spiritually. And because iniquity hath abounded, the charity of many shall grow cold. You need to listen to this ser..
Tab below to Download FACILITATORS OF DEDICATION by Dr Paul Enenche MP3 (26mb)