Holy Ghost Baptism by Pastor Ife Adetona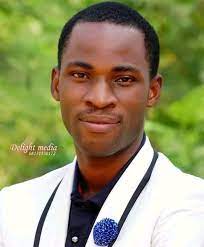 in this sermon, it will help you understand what the Holy Spirit is doing in your heart, and how you can cooperate with Him to grow your relationship with God by submitting to His will which will lead to receiving the many gifts He has in store for you, How to receive the Holy Spirit,
Overcoming hindrances to receiving the Spirit, How to tell a counterfeit experience, Why should I speak in tongues? You will experience a new power to witness and more power in prayer as you find the Scriptures coming alive to you. Discover all of the life-changing benefits God wants to give you today! "For God hath not given us the spirit of fear; but of power, and of love, and of a sound mind.
Tab below to download Holy Ghost Baptism by Pastor Ife Adetona MP3 (14mb)