MINISTRY AND THEY THAT WILL SURVIVE by Pastor Femi Lazarus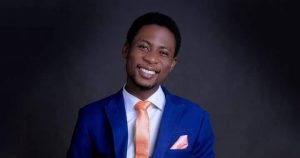 Quoting from scripture: Thou therefore, my son, be strong in the grace that is in Christ Jesus. And the things that thou hast heard of me among many witnesses, the same commit thou to faithful men, who shall be able to teach others also. Thou therefore endure hardness, as a good soldier of Jesus Christ. No man that warreth entangleth himself with the affairs of this life; that he may please him who hath chosen him to be a soldier.
In this sermon it was said that The easiest assignment of a minister is preaching but ministry is not about preaching. Ministry is not birthed the day a man starts preaching, Ministry is birthed the day God meets with a man. The meeting point of God and man is the foundation of ministry. Ministry is an assignment that is carried on with a responsibility that is beyond temporal conviction or a product of your idea.
In career, you rate yourself based on the inflow of money, while in ministry you rate yourself based on the numbers of instruction obeyed. A man God meets he rest upon him with a burden. Therefore seeing we have this ministry, as we have received mercy, we faint not. To survive in ministry: you need to meet the one who commissioned you. You need to listen to this ser…
Tab below to Download MINISTRY AND THEY THAT WILL SURVIVE by Pastor Femi Lazarus MP3 (11mb)