PASSING THE TEST OF GOD by Pastor Sam Adeyemi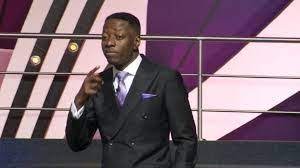 What ever perception of God you have will affect your life. God never test us to fail us he test us to prove us and to qualify us to the next level.
The lord will not take you to the next level unless you pass the test of God. If Jesus can pass the temptations of the devil via the word of God, Job also pass the test of time despite all that happen he still prayed for his friends, no matter the test we are going through we should remain focus in the lord and not compromise our faith.
Tab below to download PASSING THE TEST OF GOD by Pastor Sam Adeyemi (16mb)