PURSUING PURPOSE AND VISION 3 by Dr Paul Enenche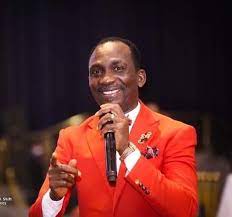 The Scriptures make it clear that vision must be pursued in order to be fulfilled, Vision is the tonic of life, and it is the value of life. The absence of vision is the devaluation of life; where there is no vision people are valueless. Where there is no vision, people are stripped of honour and dignity. Your purpose is God's original intention for your life, your vision is your discovery of that intention.
Your vision is the determinant of your value in life. The true value of your life is recovered when purpose is discovered. Every vision is for an appointed time, it is important to be sensitive to the vision but it is also important to be sensitive to Divine timing.
Tab below to download PURSUING PURPOSE AND VISION 3 by Dr Paul Enenche MP3 (22mb)